Why doesn't Walmart have a loyalty program? It's a question many have asked – either because they wish Walmart did, or they're glad it doesn't. Walmart's official answer is that "we want to offer everyday low prices to all of our customers." But the real truth may be a little more complicated.
The question was most recently asked and answered last week. "We believe that all of our customers deserve the lowest price possible, not just certain customers," Walmart Executive Vice President and CFO Charles Holley told an investors' conference in New York. Shoppers "don't have to be in a certain special group" to save at Walmart, he said.
But that's what every store with no loyalty program says. Are these stores really just offering everyone the lowest possible prices, out of the goodness of their hearts?
Walmart argues that its low prices are more than enough to keep customers coming back. "EDLP (everyday low pricing) drives customer loyalty," Walmart executive Mike Duke said last year. "We will not let up on our passion to reduce operating expenses so that we can invest in lower prices. This is the promise our customers expect from Walmart and what drives greater loyalty."
Sounds good. But why would so many of Walmart's competitors offer loyalty programs then?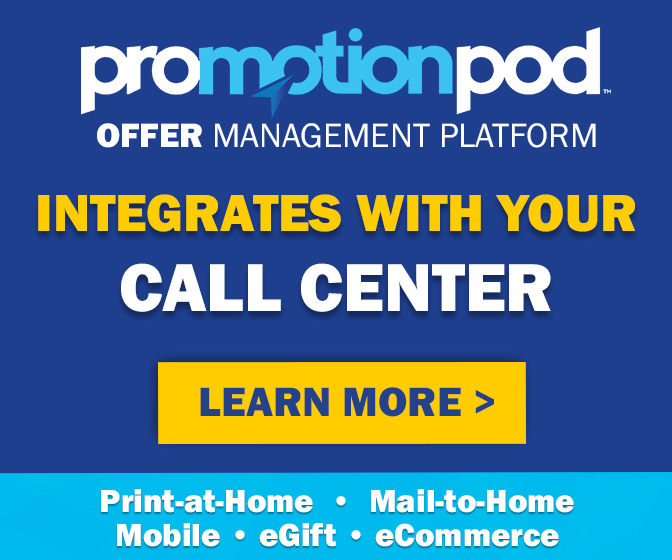 First, you have to consider a store's motivation for offering a loyalty program at all. In the short term, such programs are designed to save us money. But long term, they're designed to do the exact opposite – by encouraging us to spend even more. It's all about the data, after all. The purchasing information gained from loyalty card transactions allows retailers to better understand our shopping habits, and better market to us – so we'll buy more from them.
It's not that Walmart is uninterested in the data that a loyalty program would provide. It's just considering different ways of gathering that data. For instance, its "Scan & Go" app, which was introduced last year and is currently rolling out to more stores, allows customers to scan their own items as they shop. The app could allow Walmart to gather more specific data on what customers are buying, how long they're spending in the store, and what offers they might like to receive (read: "Self-Scan's Biggest Benefit: Convenience, Cost Savings or Coupons?").
But that's not all. "Our goal is to have a deeper relationship with our customers to drive greater loyalty," Duke said. That deeper relationship could involve various financial services, which can gather the same data that a loyalty card would. Walmart currently offers credit cards, reloadable MasterCard and Visa debit cards, and "Bluebird", a new prepaid debit card that essentially acts as an alternative to a checking account. Cardholders can make deposits, pay bills and – of course – use the card to shop at Walmart.
Walmart gave up on plans to launch its own full-fledged bank in 2007. But many observers aren't so sure it's completely abandoned the idea. Loyalty marketing expert Brian Woolf tells Coupons in the News that Walmart banking could give the company all the data it needs. "If they get the banking operation going, then you've got all the customer information," he says, "and you don't need a separate loyalty card" at all.
However Walmart manages to gather data from its customers, Woolf believes it needs to do something, or it risks being left behind. As leading grocery chains like Safeway and Kroger move toward offering personalized prices and deals to individual loyalty program members, Woolf says Walmart is "essentially putting itself in a position to be the retailer for the cherry picker" – attracting customers who are just coming for certain deals, while buying everything else at stores where their loyalty is rewarded. Retailers with individualized loyalty programs, Woolf says, "can now go selectively below Walmart on many prices, without giving it to everybody. So they can maintain their costs, and therefore go toe to toe with Walmart in an indirect way."
"Those are some very good programs and you learn a lot about those customers that participate," Walmart's Holley countered last week. "But some of them are also very expensive programs, and we don't think that serves everyday low cost and everyday low price."
So you don't need a loyalty card to save at Walmart. And Walmart says it doesn't need one either. It just might have other plans to help you save money – and spend more.