Back in the Dark Ages of self-scanning at the supermarket – way back in 2011 – customers thought it was cool if they could use a store-provided "wand" to scan their items as they shopped. Yawn, that's so last year. Now, at least one major supermarket chain is letting customers scan items with their own phone – and soon, you may be able to do the same at the biggest retailer in the world.
Word has gotten out that Walmart is quietly testing an iPhone app called "Scan & Go". Reuters first reported on the app, which will allow shoppers to scan the bar codes of items with their iPhone as they shop, then go through a self-checkout lane to pay their balance. A tipster, or perhaps a bored Reuters employee, spotted a form on the Survey Monkey website, inviting employees and their friends to participate in a test near Walmart headquarters in Arkansas. "We are conducting a study to assess the usability of the Walmart iPhone app's new Scan & Go feature," the survey read. "We are simply trying to get feedback from real people on whether this new system is user-friendly, and we think you will find participating in this study fun!"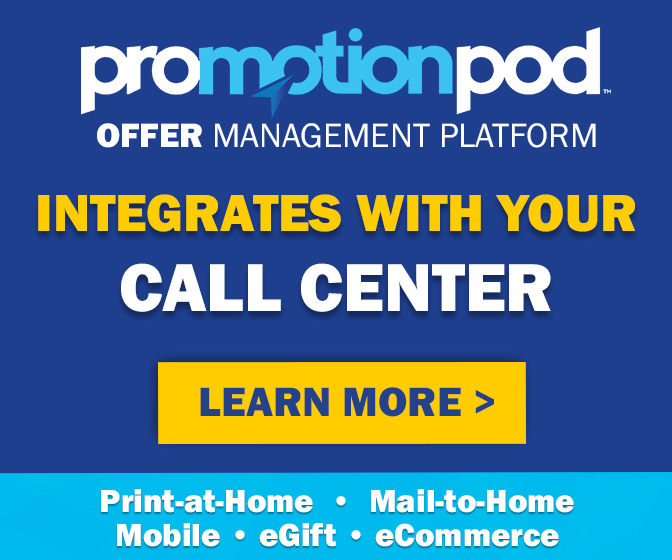 Walmart confirmed to the Wall Street Journal that the test had occurred, but wouldn't elaborate. "We're continually testing new and innovative ways to serve customers and enhance the shopping experience in our stores," is all that a spokesman would say. The app was developed by the supercenter's own @WalmartLabs, which recently overhauled Walmart.com's search engine to deliver better, more relevant results.
The app is reminiscent of the one used by New England-based supermarket chain Stop & Shop for more than a year now. Stop & Shop's "Scan It!" app is an iPhone-based version of the in-store handheld scanner that's been offered for several years now. "Mobile apps are changing the way consumers shop," a company executive said when the app launched last summer. "It's about customer choice."
And many customers who choose to use "Scan It!" swear by it. "I use the Scan-It device EVERY time I shop there," says Amy Desrosiers, who follows Stop & Shop deals on the website SavvySavingCouple.net. "I like the independence of scanning my own groceries. All too often cashiers double scan, or handle your groceries in a horrible manner."
Customer convenience is certainly a factor, not just for Stop & Shop but also for Walmart. Especially for Walmart, in fact. Its customers are known to complain that it takes too long to check out at Walmart. Lines are long, it seems few checkout lanes are ever open, and the store doesn't have any baggers. Even before the Scan & Go test, Walmart had already planned to add more self-checkout lanes to help speed things up. That runs counter to a recent trend, as supermarket chains including Albertsons, Big Y and some Kroger stores have ditched self-checkout lanes in an effort to focus less on speed and more on customer service. In a statement last year, Big Y said it concluded that "self-checkout technology simply could neither improve nor replace the value of a friendly cashier who is able to personally help each customer in their lane." Plus, people were stealing stuff. That certainly didn't help.
So it's not just about convenience – cost is a big consideration, too. For a small chain like Big Y, the cost of a few extra cashiers could more than offset the losses incurred by self-checkout lanes. For a giant like Walmart, getting customers to do some of the work could produce major savings. "For every second that we can save in Walmart U.S., that equates to $12 million in savings," the company's CFO said earlier this year. Walmart also recently joined forces with Target, CVS, Publix, Hy-Vee and other retailers to jointly develop an app that would allow customers to pay via their mobile phones too, and bypass checkout altogether.
Finally, there's the matter of coupons to consider. It's "what the mobile payment craze is really about", declares the technology website CNET. "This market is less about finding a new way for you to pay for things and more about offering you an easier way to carry and redeem coupons and special offers." Thanks largely to targeted coupons, an executive with Stop & Shop's parent company says shoppers who use "Scan It!" spend about 10% more than the average customer. "Last week, right after I scanned coffee, I got a coupon for coffee creamer, which I needed," a customer told the Wall Street Journal last year. "It makes coupon shopping a bit easier because you can make sure your items are in fact on sale," adds SavvySavingCouple.net's Desrosiers.
A mobile payments company executive tells CNET that people are simply tired of carrying around paper coupons and loyalty cards. "The ability to put all of that on a device that you carry with you 24/7 and offers an added level of security is a big step forward," he says. It could also allow a company like Walmart to learn a lot more about its customers' spending habits – and change them. "If you scan an item of peanut butter and immediately a two-dollar-off coupon pops up to buy a competing brand's peanut butter, Walmart can change customer's behaviors right there in the aisle," a retail technology blogger told the Wall Street Journal.
Walmart's app is only in its infancy right now, though. But more analysts are predicting that it's only a matter of time before everyone gets on board with a mobile app, or gets left behind. "Within three years, all grocers will have some integrated mobile savings, coupon and mobile commerce capability," an executive with Catalina Mobile told MediaPost. "What you'll see over the next 12 to 24 months is the majority of them embracing mobile as an engagement tool for their shoppers. I mean, can you think of anything more personal?"
Or completely impersonal. Walmart is much better known for its low prices than its customer service. And self-scanning, self-checkout and mobile payment will give shoppers less reason to have any human interaction with Walmart employees than ever. But remember the CFO's comment: "Every second that we can save… equates to $12 million in savings that we can pass along to customers in the form of lower prices." If Walmart shopping turns into a do-it-yourself experience in exchange for "everyday low prices", that's a price that some customers may be willing to pay.
Image source: Catalina Marketing