Grocery prices are through the roof. Package sizes are getting smaller. Needed items still aren't always in stock. And just try finding coupons or promotions on the brands that used to offer plenty of both.
What's the average American shopper's reaction to this tumult in the grocery aisles?
Indifference, apparently.
The American Customer Satisfaction Index has released its annual ranking of how shoppers across the country feel about their local grocery stores. Based on the answers to questions asked of half a million consumers, ACSI ranked grocery stores, best to worst, on a scale from 1 to 100.
And the individual results didn't change too much from last year. Nor did the overall results, which actually didn't change at all. Over the past few years, as we moved from pandemic to supply chain challenges to soaring inflation, the overall rating for grocery stores as a sector was 76 out of 100 – this year, last year and the year before.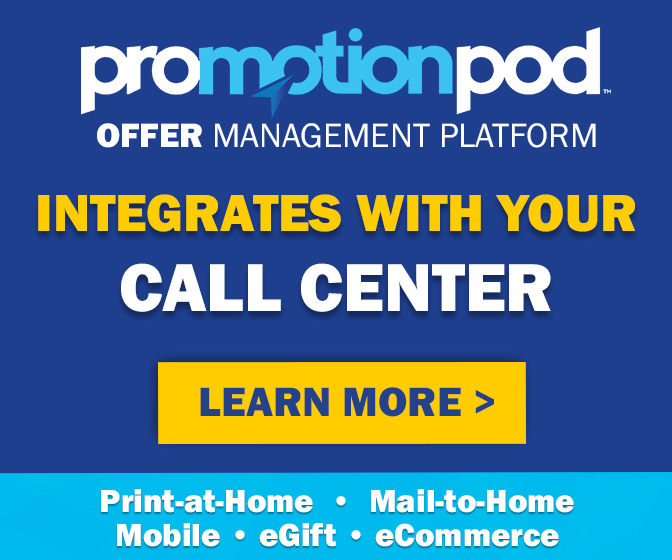 You could interpret the findings as indicating that shoppers have accepted that their stores are doing the best they can under challenging circumstances. Or it could be that we've simply been trading one challenge for another, year after year, and grocery shoppers are just in a consistent state of disappointment.
Either way, the ACSI ratings that follow feature a familiar name at the top, and a familiar name bringing up the rear. And everyone in between is apparently engaging in some combination of delighting and disappointing us.
1. Trader Joe's (84)
Trader Joe's slipped one point to 84 this year, but it still bests all grocery stores for the fifth year in a row. Inflation is shoppers' top concern these days, and Trader Joe's hasn't been immune to price pressures. But TJ's fans are already loyal, and those who've switched to the everyday-low-price, limited-assortment chain from pricier grocery stores seem to like what they see – enough to keep Trader Joe's on top.
2. Costco/Publix (tie, 82)
If they're not saving money on Trader Joe's store brands, many shoppers are spending now to save later by buying in bulk at Costco, which rises into the second position this year. Joining it is Publix, which wows no one with its regular prices but has plenty of promotions and a pleasant shopping experience to boot. Publix was number one back in 2018's survey, but second place isn't so bad either.
4. H-E-B (81)
Texas favorite H-E-B slipped a bit from number two last year. But no matter, because it can still bask in the glory of some other recent number-one rankings. dunnhumby's Retailer Preference Index rated H-E-B the best grocery chain of all, due in large part to its "superior position" in specific attributes like "Price, Promotions and Rewards." And Brandspark International's American Grocery Trust Study ranked H-E-B tops in 17 specific categories, including "valuable coupons" and "great promotions." So you can't win them all – but in the minds of its loyal fans, H-E-B doesn't have to.
5. ALDI/Wegmans (tie, 80)
ALDI USA's CEO promised shoppers last year that "ALDI will always be the low-price leader in every community we serve," with "no tricks. No gimmicks. Just real savings." And that promise seems to be resonating with shoppers, who've ranked the bare-bones grocer alongside fan favorite Wegmans, which has suffered quite the comedown since it topped the ACSI rankings in 2016, before beginning a slow descent. Wegmans may not want to be positioned alongside ALDI – but ALDI probably doesn't mind at all.
7. BJ's Wholesale Club/Sam's Club/Target/Whole Foods (tie, 79)
Club stores not named Costco find themselves near the middle of the pack, joined this year by Target and Whole Foods, both of which rose in the rankings to join BJ's and Sam's. That's despite a couple of these retailers' troubled relationships with coupons this past year – Target launched a new coupon policy that has caused some confusion at the checkout, while BJ's CEO claimed that "nobody loves paper coupons," which likely came as a surprise to those shoppers who love paper coupons. Regardless of how they feel about coupons, though, shoppers seem to feel okay but not quite giddy about shopping at the stores in this four-way tie.
11. Kroger/Hy-Vee/"All others" (tie, 76)
It's always something of an ignominious finish to be ranked solidly average, lumped in with "all other" grocery stores too insignificant to be mentioned by name in the annual ACSI survey. But that's where Kroger and Hy-Vee find themselves. These C-students may not get the accolades, but at least they earn passing grades.
14. Meijer/Save A Lot/ShopRite (tie, 75)
Now we start getting to the below-average finishers. None of these grocery chains are strangers to this placement in the annual survey, though ShopRite in particular has always been an odd case. No one is blown away by it, yet it continually does well in surveys that focus on savings, like BrandSpark's survey that ranked it second for "valuable circulars/flyers." Saving money is important – but apparently, at least in the ACSI survey, it isn't everything.
17. Ahold Delhaize/Albertsons/Southeastern Grocers (tie, 74)
Regional grocers Ahold Delhaize, the owner of chains like Food Lion and Stop & Shop, and Winn-Dixie and Harvey's owner Southeastern Grocers, find themselves tied with one of the biggest grocery chains in the country, Albertsons. But that's actually a big step up for Albertsons, which was second to last in last year's survey, and dead last the year before. If its planned merger with Kroger is approved, Albertsons' fortunes may improve even further, if it can rise to the level of its new "solidly average" owner.
20. Giant Eagle (73)
Giant Eagle has tumbled three points to find itself practically bringing up the rear this year. And that may be no surprise to once-loyal shoppers who aren't so loyal these days. "We haven't been shopping there that much anymore. For months I've tried using manufacturer coupons and they refuse to take them," one member of an online couponing group wrote recently. "I walked past the registers a few times as I was shopping," another observed. "There were no lines like before and the cashiers were just standing around. Very few shoppers." And based on this ranking, seemingly very few satisfied ones.
21. Walmart (72)
Here's one thing you can always count on – Walmart coming in last, for the eighteenth year in a row now. That's despite the fact that Walmart says more higher-income shoppers have been buying groceries there to save money. They may like saving money – but they don't seem to like where they have to go to do it.
You might think prices are paramount in these inflationary times. But ACSI's findings indicate that what shoppers are most impressed by, is convenience. "Scores are high for mobile apps and in-store pickup," ACSI found, "an indication that retailers are learning to better execute in these areas coming out of the pandemic."
Now if only they could do something about those prices. We'll see who, if anyone, succeeds, when it comes time to pick next year's winners and losers – when, hopefully, the pandemic, supply chain challenges and soaring inflation are all in our rear-view mirrors for good.
Image source: Infrogmation of New Orleans