If you like using paper coupons at one of the country's largest warehouse clubs, be warned – the boss doesn't particularly care for them. And he assumes you don't, either.
One of the longstanding selling points for BJ's Wholesale Club is that, unlike competitors such as Costco and Sam's Club, it's the only warehouse club that accepts manufacturers' coupons. It also regularly issues booklets of stackable store coupons. But lately, the retailer has been emphasizing its digital discounts. And now, the boss is suggesting that's all that really matters anymore.
"Five years ago, we were worried about the fact that our primary promotional product was paper coupons. And nobody loves paper coupons," CEO Bob Eddy confidently declared to investors last week. These days, he said, up to three-quarters of all BJ's promotions are digital. "You click your coupons on our app or online versus clipping the paper," he continued. "We've made tremendous strides both in product promotion and convenience as we've invested in digital, and we'll continue to do that."
There's no denying that digital coupons are gaining in popularity, and proponents find them more convenient than paper coupons. But try telling the millions of people who prefer the tangible, tactile nature of the printed coupon that "nobody loves paper coupons."
No matter, Eddy said, because those shoppers aren't BJ's priority. "The members that engage with us digitally are our best members," he said. "They shop with us most often, they buy more when they do so… so we'll continue to make investments in our digital properties and I believe that our members will reward us for doing that as well."
The extent of BJ's commitment to its printed store coupon books, and to promoting itself as "the only warehouse club that accepts manufacturers' coupons," have been open questions ever since the retailer temporarily quit issuing and accepting paper coupons back in March 2020. That was in the early days of the Covid pandemic, when we weren't quite sure exactly how Covid was spread. So the idea of handling paper coupons that had been in the grimy hands of others seemed particularly unappealing. "For the safety of members and our team members, until further notice our clubs will not be accepting any paper coupons," BJ's announced at the time. "We have made the decision to temporarily suspend the use of paper coupons in our clubs in order to reduce touchpoints and help mitigate the spread of coronavirus."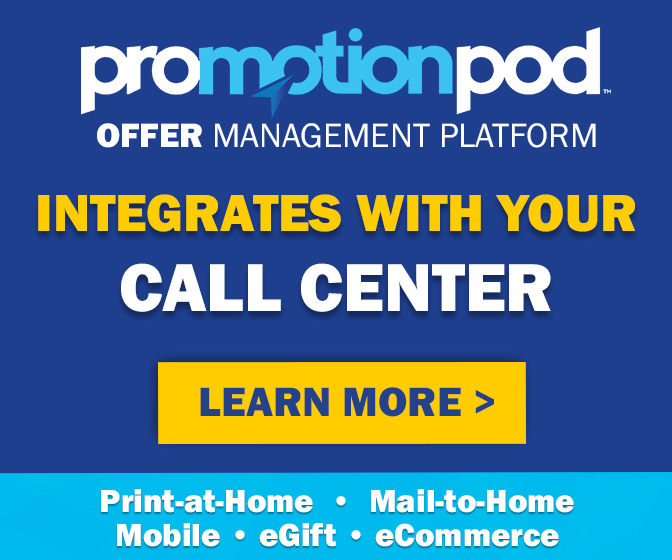 But when no other major retailer followed suit, and it became clearer that touching objects that others had touched was not a major risk factor for catching or spreading Covid, it became more and more curious when BJ's stuck to its policy and kept the paper coupon ban in place for months. Some shoppers began to wonder whether BJ's was merely using the pandemic as an excuse, to get shoppers accustomed to its digital coupon program instead.
If so – maybe it kind of worked?
The paper coupon ban was eventually lifted in August 2020. But, to hear Eddy tell it, more BJ's shoppers today are indeed more comfortable engaging with the retailer digitally – and not just when it comes to coupons. Whether it's offering enhanced online shopping capabilities, mobile checkout in stores or paperless promotions, "our digital offerings have made the member shopping experience more convenient," Eddy said. "Digitally-enabled sales for the third quarter grew 43% year-over-year and over 280% on a three-year stack… Our member experience is more convenient than ever and we will continue to invest in enhancing our digital efforts."
Since the dawn of digital promotions, paper coupons have remained prevalent, and the two formats have managed to peacefully coexist. That's begun to change in recent years, however. Brands like General Mills and Procter & Gamble have made very public moves toward replacing many of their paper coupons with digital offers. Quotient Technology, whose flagship property Coupons.com was built around coupons you printed at home, on paper, sold off the property last month to devote its full attention to digital promotions. And consumer groups have pointed out the growing pervasiveness of digital-only grocery deals, that leave digitally-disengaged shoppers out in the cold.
Back in 2020, some industry leaders saw BJ's paper coupon ban as the beginning of the end of the format. The cash-back app Ibotta observed that "discontinuing the use of paper coupons indefinitely… may accelerate the decline of paper coupon use." And then-Quotient CEO Steven Boal, who once predicted that "the printed coupon will be gone" by 2022, said BJ's policy "will further accelerate the adoption of digital paperless coupons," proving that "offline paper coupons are finally starting to reach their end of life."
Paper coupons at BJ's ultimately ended up getting a death-row reprieve. But for how long? It's clear what the boss thinks about the future of coupons. What remains to be seen is whether his judgment that "nobody loves paper coupons" is an inevitability – or another prediction whose time has yet to come.
Image source: BJ's