It was over the summer when a consumer advocate sounded the alarm about grocery deals that he said discriminate against the digitally-disconnected. And since then, nothing's really changed. So now, he's formed a coalition of consumer groups to step up the battle, pleading the case directly to the country's biggest, digitally-discriminating grocery chains.
Led by Consumer World, advocacy groups including Consumer Action, Consumer Reports, National Consumers League and PIRG have sent a letter to the presidents of a dozen large supermarket chains: Stop & Shop, Smart & Final, Albertsons, Kroger, and several of the latter two's affiliated chains, including Star Market/Shaw's, Ralphs, QFC, Jewel Osco, Randalls, Fred Meyer, King Soopers and Safeway.
The letter urges the retailers to offer an offline alternative to "digital-only" deals that disadvantage shoppers who are not digitally-inclined. Otherwise, the letter reads, "people who are often elderly or with limited income are forced to pay higher grocery prices than their more tech-savvy counterparts."
Back in June, Consumer World founder Edgar Dworsky, a former Massachusetts assistant attorney general, first called attention to this digital divide. He examined weekly circulars from dozens of grocery chains, and discovered that the vast majority offered some form of digital-only discounts – requiring you to activate an advertised deal by loading it to your loyalty account, or clipping a digital coupon to get the advertised savings. Otherwise, you wouldn't get the sale price – you'd be paying full price, as though there were no advertised deal at all.
While digital manufacturer's coupons have their fans and detractors, the letter focuses more narrowly on "digital versions of store-issued coupons and featured sale items." It cites several examples from current store sales circulars, including one retailer's digital store coupon that lowers the price of a Thanksgiving turkey to $1.29 a pound. Without that digital coupon, though, a non-digital shopper could end up paying $15 more for a 15-pound turkey. Another circular offers a sale on a carton of 18 eggs for $1.99, "with card & digital coupon," and explains in the fine print that the "weekly sale price without digital coupon is $3.49 each" – or 75% more.
To shoppers who are not digitally-savvy, the letter says such ads can be confusing and misleading. "Many customers misunderstand the nature of digital deals and believe that merely scanning their loyalty card or entering their phone number at checkout will entitle them to the advertised price," the letter reads. According to a recent Consumer World shopper survey, nearly one-in-three shoppers "could not correctly explain how to obtain an advertised digital discount."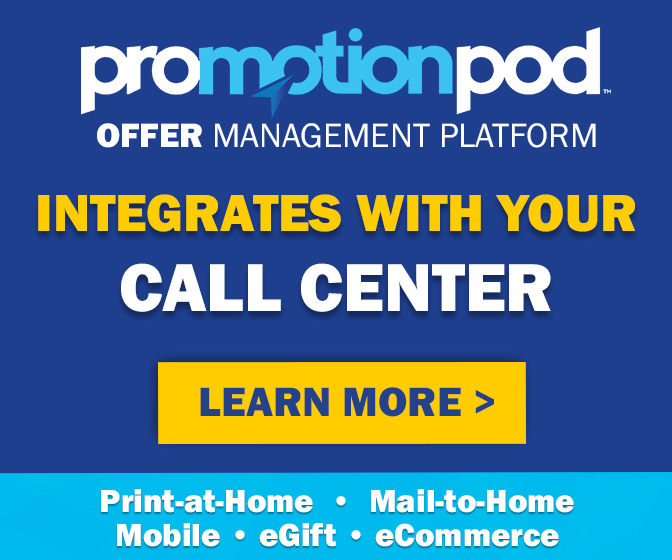 "It's digital discrimination, and the most vulnerable people are being shut out of these online discounts at the worst possible time given record high inflation," Dworsky said in a statement. "Big supermarkets need to provide an offline alternative to the digitally-disconnected so they can reap the same savings that connected shoppers enjoy."
The letter recommends that retailers offer one of several different methods that some grocery stores have already adopted, to ensure that all shoppers can benefit from advertised deals. They can offer "clip or click" store coupons that give shoppers the choice between paper and digital versions. They can empower cashiers or customer service to charge the digital price upon request. Or they can install coupon kiosks where digital coupons can be loaded to a loyalty account in store for those without access to technology at home.
So far, Dworsky said the only supermarket he's heard back from is Albertsons. "Our online/mobile coupons are featured in our weekly circular to help drive digital and in-store engagement," the retailer explained. "For seniors who may not have digital access, they are welcome to present the circular/ad to the cashier for discount(s) at the register."
But if that's their policy, Dworsky said, it's not being applied consistently. "I talked to front end people and called around the country," he told Coupons in the News. "Some stores say, tell the cashier you want the digital price; others say no, you have to use the app or website."
In case other retailers are not inclined to respond, or make changes, the letter raises the prospect that digital-only deals might actually be illegal. "We believe the use of digital-only offers as many chains have implemented them may constitute an unfair act under the Federal Trade Commission Act and similar state laws," the letter reads. It's unfair, the consumer groups argue, that shoppers who aren't digitally-savvy are unable to take advantage of advertised deals. It's unfair that stores may be taking advantage of these customers' confusion, advertising one price but charging them another. And it's unfair that clear instructions on how to obtain digital-only prices are often missing from store circulars.
"It is simply good business to recognize that all your customers deserve equal access to your offers," the letter concludes. "We would appreciate hearing your thoughts and plans."
So far, the consumer groups are still waiting to hear the thoughts and plans of most of the letter's recipients. If they don't – given that they've already escalated and amplified their message over the past few months – it's a good bet we'll be hearing from them again.