As more manufacturer's coupons go digital, more shoppers are becoming accustomed to clicking instead of clipping. But the same isn't always true when it comes to store coupons. Whether they're printed in weekly ads or store flyers, displayed at the shelf or mailed to your home, many store coupons are still primarily available in good old-fashioned paper formats.
But that's starting to change.
While some retailers have been incorporating store-issued coupons into their digital manufacturer's coupon programs for some time now, several longtime holdouts are now jumping on board the digital bandwagon – to the delight of some shoppers, and the despair of others.
The Midwestern grocery chain County Market is hailing the success of its store coupon program's digital transition, which it recently completed in partnership with the tech company Birdzi.
"In order to reduce printing costs and increase shopper engagement, County Market was determined to quickly pivot from the popular paper Penny Pincher coupon book to a more profitable digital format," Birdzi announced.
The retailer began shifting its popular paper offers to digital late last year, offering a small selection of store coupons in its app, to help get shoppers accustomed to the idea. Now,
the transition is complete and the paper Penny Pincher is officially gone for good.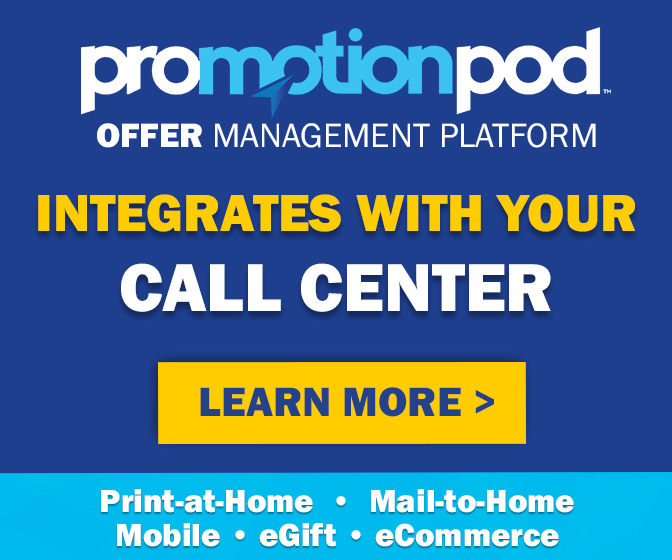 "We were impressed by our shoppers' willingness to switch to digital Penny Pincher," the retailer's consumer engagement manager Avry Brown said in a statement. "We witnessed an over 400% increase in digital coupon redemption rates compared to previous digital coupon trials in just the first month." That, according to Birdzi, includes redemptions from many shoppers who "had previously resisted a transition away from paper."
Some shoppers are still resisting, however. "Bring back the paper Penny Pincher… I won't be shopping there much anymore," one County Market shopper wrote on the retailer's Facebook page. "The digital coupon system is ridiculous," another complained. "This system is designed to keep customers from taking advantage of the sales. I'll shop somewhere else."
So some other retailers are taking a more cautious approach. Several times a year, Kroger still mails out paper store coupons to many shoppers, though others now get their personalized store coupons digitally. Safeway flyers feature "clip or click" coupons that can either be cut out and handed to a casher, or loaded to a loyalty account. And fans of H-E-B's famous "yellow coupons" attached to shelves throughout the store were a bit concerned when the Texas grocer announced that "Yellow coupons are going digital!" back in 2020. But the yellow store coupons are still around, and the digital version just allows shoppers to scan and download in-store coupons with their app if they prefer not to grab a paper one.
A paper-to-digital-store-coupon transition is even happening overseas, where Britain's largest grocery chain is already getting some pushback to its plan to issue store coupons digitally, even though it's insisting that shoppers will still be able to stick to paper if they prefer. Tesco loyalty program members earn points that can be redeemed for store coupons sent via mail. This week, Tesco announced a plan to start making those coupons available digitally. For now, only customers who typically buy their groceries from Tesco's website will be affected, and they'll be able to request mailed paper coupons if they prefer.
But other Tesco shoppers who like their paper store coupons are worried that they'll be next. "This really makes me cross, big business walking all over the customers yet again," one shopper wrote on Facebook. "It's a very sad thing all this technology, I really don't like it," another lamented. "Then keep up or be left behind," a third commenter wrote bluntly.
There will always be those who resist change and prefer things the old way. But "County Market did an exceptional job encouraging customers to try the digital Penny Pincher," Birdzi CEO Shekar Raman said in a statement. Now other retailers may be looking to replicate that success story – as long as they can convince shoppers that going digital doesn't have to be "a very sad thing."
Image source: County Market