For years, store loyalty cards were lonely. Their only purpose in life seemed to be to give you access to sale prices, while non-card holding suckers had to pay full price. Then along came digital coupons, and it was love at first sight. The marriage of loyalty cards and digital coupons seemed a given – the cards were a convenient vehicle to store the coupons, and a convenient way for customers to use them. And together, loyalty cards and digital coupons lived happily ever after.
But can't digital coupons have a life of their own? Do they really need to stay tied down to loyalty cards? Can't they survive and thrive independently? The answer, according to Meijer, is a resounding yes.
The Michigan-based retailer announced today that it's signed up the one millionth subscriber to mPerks, its year-and-a-half-old digital coupon program. And notably, Meijer has no loyalty program at all. Customers register for mPerks using their mobile phone number, and add digital coupons to their account online. No clipping, no printing – and no card.
The program, which debuted in August 2010, hit the one million mark "after a record-setting December," according to a company news release, "that generated 101,000 new subscribers, 13.7 million clipped offers, and more than $5 million in savings issued to customers." Fortunately for Meijer, the one millionth member was not a surly sort who just wanted to be left alone, but a cheerful mother of three who agreed to be quoted gushing about the program in the news release. "When I clip coupons, I always forget them at home or in the car," Susan Rusco said. "With mPerks you don't have to bring them, you don't have to clip. It's perfect and really easy."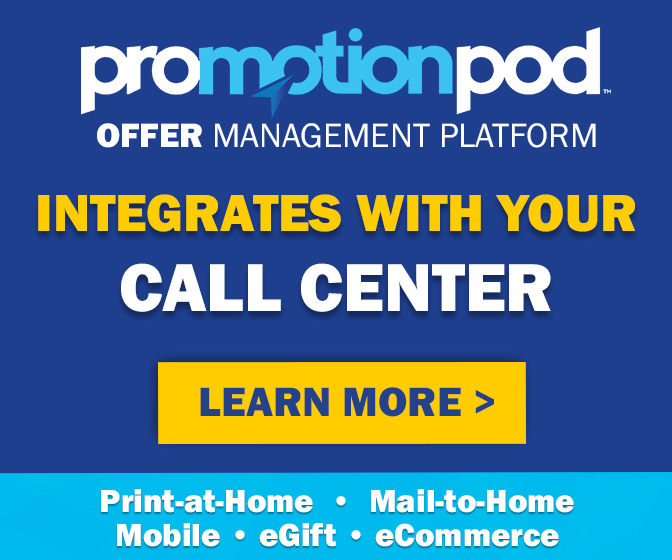 The success of the program would seem to illustrate that digital coupons and loyalty programs do not necessarily need to go hand-in-hand. Meijer was one of the first, and is one of the few, to offer digital coupons without a card. Most early adopters of digital coupons already had loyalty cards, so it seemed natural to link them. But Meijer showed that stores without loyalty cards don't have to miss out on the digital revolution.
Last year, Florida-based Publix began testing a digital coupon program in select areas, even though it has no loyalty program and prides itself on that fact (read: "Down With Loyalty Cards: Another View"). "What Publix is doing really has nothing to do with loyalty cards," retail analyst David Livingston tells RetailWire. Retailers who do offer loyalty cards, he says, are "trying to use them as a distraction from the fact they are not price competitive. So they tie gimmicks and games to their card, like discounts and fuel programs, to confuse the customer." Digital coupons, then, become one more way for stores with loyalty programs to promote the value of being a member. Unless the store doesn't have a loyalty program, and just wants to offer another way for its customers to save a little.
San Antonio-based H-E-B is also preparing to test a digital coupon program, without a loyalty card. It announced the impending rollout last week, but made the bad-PR move of tying the news to an announcement that it would no longer allow stacking store and manufacturer coupons (read: "Couponing Customers Urge H-E-B to 'Bring Back the Stack!'"). "In order to implement these upgrades, the newer technology will no longer recognize combined (stacked) coupons on one item," the store explained, essentially blaming digital coupons for the demise of coupon stacking. That didn't go over well with many customers, who took an immediate dislike to the digital coupon program before it even began. "We don't want digital coupons! Bring back the stack!" reads a typical comment on the H-E-B Facebook page.
Overall, whether it's Meijer cheering about its cardless digital coupon program, or H-E-B customers complaining about it, it's much ado over very little. Earlier today, a report from NCH Marketing revealed that digital coupons represented less than 1% of all coupons issued in 2012 (read: "Couponers to Companies: Is That All You've Got?"). Good old-fashioned inserts, distributed in newspapers or by mail, still account for 90% of all coupons. "There is so much attention on digital and electronic forms of coupons," NCH Vice President of Marketing Charlie Brown told Adweek last year. "But while these are great new ways to reach consumers and great for marketers, it is still so small in comparison to the whole. We have to remind people that while things have shifted, print remains the most economical way to reach the most people in one day."
Even Meijer's own news release reveals a hidden truth. Several paragraphs after citing the "record-setting December" that saw 13.7 million digital coupons clipped, Meijer notes that "in December alone, Meijer customers redeemed nearly 2 million offers." That's about a 15% rate of redemption, meaning that 85% of the coupons that mPerks' one million members clipped, were never used. And that doesn't even count the coupons that were never clipped at all. Still, Meijer notes that's "up to four times higher than the national average." And it has a plan to grow the program even more – it says it will soon begin offering personalized "monetary reward coupons" based on mPerks members' spending, as a way to keep customers engaged, and get new ones to sign up.
That's certainly one way to earn loyalty – with one less card to clutter customers' wallets.