There's coupon trouble brewing in Texas. As San Antonio-based H-E-B prepares to enforce a new coupon policy, customers have adopted a new rallying cry: "Bring back the stack!"
Last Thursday, H-E-B announced that it would soon roll out a new digital coupon program. And oh, by the way, it also would no longer allow stacking of store and manufacturer's coupons. Confused and upset customers, unsure of what one had to do with the other, lashed out. "You truly just shot yourself in the foot," said one commenter on the store's Facebook page. "Stacking coupons is the only thing you had going for you," said another. "You've broken my heart, HEB," added a third.
In order "to implement digital couponing in the near future, H-E-B must evolve our coupon policy," reads the store's official explanation. Beginning January 29th, "the newer technology will no longer recognize combined (stacked) coupons on one item." That, H-E-B says, puts it "in line with the coupon policies of many national product vendors."
"We know you can program a system any way you want," retorted Valerie Johnson, who writes about H-E-B deals on the website Momma's Moolah. So H-E-B is offering an additional explanation: "The new system will allow H-E-B checkers to scan coupons faster with less confusion on stacking."
So which is it, then – they can't combine coupons anymore, or they'd just prefer not to? Apparently a little bit of both.
"Our focus is on a fast, friendly, easy checkout," H-E-B Customer Relations Manager Victor Rodriguez told Coupons in the News. The new system simply "is not going to recognize combined coupons."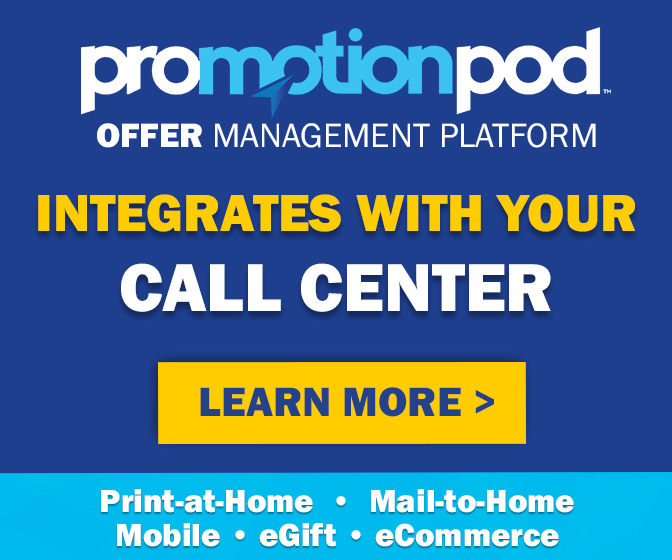 After some initial confusion and disagreement, it's becoming an industry standard to no longer allow the combining of paper manufacturer's coupons with digital coupons. A recent white paper from the digital coupon processor Intelligent Clearing Network urged retailers to "modify their… systems to prevent deal stacking between digital and paper coupons, and communicate the change to their savvy shoppers." Some companies, it noted, "will not allow their digital content to be made available to consumers unless the retailer can prevent deal stacking."
Rather than modifying its new system to be able to tell the difference between stackable store coupons and non-stackable manufacturer's coupons, Rodriguez said H-E-B decided "to ease some of the confusion" and do away with stacking altogether.
And there was plenty of confusion. For the uninitiated, comprehending H-E-B's soon-to-be-retired old coupon policy is like deciphering IRS tax forms. "H-E-B will combine store sponsored yellow coupons (Type S Coupon; has an 'S' in the bottom left corner) with manufacturer coupons for the same product," the policy read. It also allowed combining manufacturer's coupons with "H-E-B issued Big Savings coupons (Type B coupons; has a 'B' in the bottom left corner)" but "combining a manufacturer issued coupon with an H-E-B issued manufacturer coupon (Type M) on the same item is not permitted."
Got it? Many customers – and cashiers – didn't. Rodriguez said H-E-B will continue to offer store coupons. But partly to avoid adding even more nuances to the labyrinthine stacking rules, by listing what coupons could and couldn't be combined with digital coupons, the decision was made to streamline the process and simply eliminate stacking. Could the new system have been modified to tell the difference between store and manufacturer's coupons? Could the system be bypassed by allowing store coupons to be entered with a price lookup code instead of scanned? Could H-E-B have eliminated the confusing "H-E-B issued manufacturer coupons" and made all store coupons true, stackable store coupons? Rodriguez couldn't say, other than to note that management "took everything into consideration" in formulating the new policy. They also seem to have taken into consideration manufacturer's coupons imprinted with another store's logo – they won't be accepted under the new coupon policy either.
H-E-B isn't the first chain to eliminate stacking – Food Lion and other Delhaize-owned chains on the East Coast, including Harvey's and Hannaford, modified their coupon policies in 2011 to state that "customers may not use more than one coupon per item." Other chains that have introduced digital coupons, such as Kroger, have essentially bypassed the stack-or-not-to-stack issue by rarely offering store coupons at all. You can't stack them, if they don't exist.
H-E-B would like to focus attention on its digital coupon offerings, which it says will not require the use of a loyalty card or a smartphone. "This change will allow our customers access to more coupons from a wider variety of companies, expanding their coupon selection to many more products," H-E-B promises. But first it will have to weather the storm over its coupon-stacking policy change, before many customers even want to hear about the digital coupons. And some say they won't even stick around long enough to give the digital coupons a try. "We have all been there and already done the digital thing that every store has promised will be so 'great'," wrote Tiffany Ivanovsky of the Texas-based website "My Litter". "But now, you are eliminating the only thing that is keeping you competitive with any other stores as far as the coupon population is concerned."
So if you're a H-E-B shopper, stack those coupons while you still can. Rodriguez says H-E-B is "very open to feedback" and invites customers to contact them with questions or concerns. For many, though, those concerns can be summed up in just four words:
"Bring back the stack!"