Don't go looking for a Procter & Gamble fabric care coupon in this weekend's new P&G brandSAVER insert. Many shoppers haven't seen one for years, as their inserts instead have contained instructions on how to print their coupons online. But many regions of the country were still getting actual coupons in their brandSAVER inserts all this time, and those who prefer paper coupons could still find P&G fabric care coupons in a Save insert from time to time.
But no longer. There were no coupons for Tide, Gain, Downy, Bounce or other fabric care products in any U.S. edition of the last brandSAVER insert earlier this month. There were none in the Save insert a week and a half ago, which instead contained instructions on how to print Tide and Gain coupons online. And there will be no fabric care coupons in the next edition of brandSAVER later this week.
P&G has confirmed that coupons for all of its fabric care products will no longer be published in any domestic paper insert at all.
"Nationwide, our Fabric Care coupon offerings are moving to digital or print-at-home options," P&G spokesperson Victoria Schooler told Coupons in the News. "Fabric Care coupons will still be available to shoppers, just not via printed brandSAVER or other coupon inserts. We are always exploring new ways to reach and engage with our shoppers. Digital coupons are the primary way many people are leveraging coupons today, and the Fabric Care team is responding to this shift in their shoppers' behavior."
While it's true that a growing number of shoppers are opting for digital coupons over paper offers, the backstory in this case is a little more complicated.
It was more than six years ago when many shoppers were surprised to open their brandSAVER insert and find a notice where other regions' Tide, Gain, Downy and Bounce coupons were, inviting them to print the coupons from P&G's website instead. A number of couponers told the company of their displeasure, particularly those who bought extra newspapers hoping to get extra coupons.
But more than a year later, P&G doubled down and removed the coupons from even more regions' inserts. The official explanation then was similar to the explanation today. "We understand that some people are not happy with the print at home coupons that were included in brandSAVER, and we know this can be frustrating," Schooler told Coupons in the News at the time. "Technology is moving rapidly in this space and shopper habits are changing… As a result of these trends, we have a mix of coupon offers across our portfolio to reach a range of shoppers, with some print at home options, some physical coupon options in the monthly brandSAVER, and some coupons available via retailer shopper cards."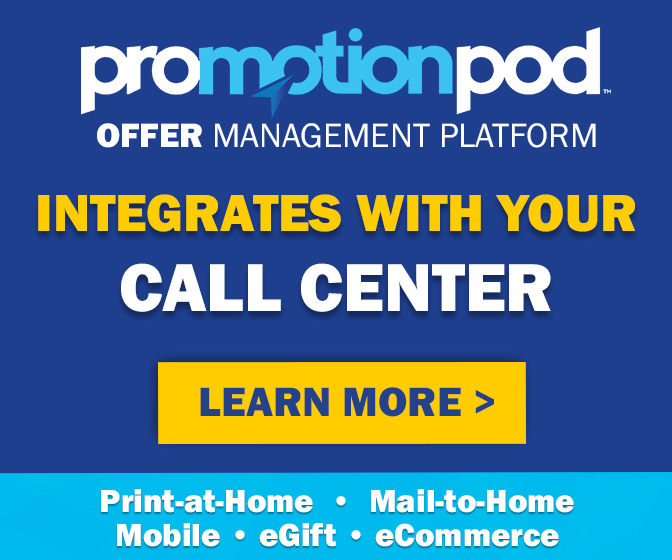 The disappearing brandSAVER fabric care coupons, however, came at roughly the same time that brandSAVER inserts themselves first began disappearing from certain regions. That effort, P&G acknowledged, was meant to help fight the theft and online sale of mass quantities of brandSAVER inserts.
And P&G fabric care coupons, particularly those for Tide, are among the most popular coupons bought and sold online. Many couponers who no longer got fabric care coupons in their brandSAVER inserts simply turned to online sellers who did, prominently advertising that they had "P&G (with Tide)" inserts available.
P&G has never confirmed or denied that there was a common goal in removing the fabric care coupons from brandSAVER inserts, and removing the brandSAVER inserts themselves from certain regions. But taking fabric care coupons out of all brandSAVER inserts now certainly solves the problem of seeing them bought and sold online.
And if the shift from paper coupons to only digital and printable coupons is in response to changing shopper habits, are shopper habits only changing when it comes to fabric care coupons? If "digital coupons are the primary way many people are leveraging coupons today," shouldn't all P&G coupons be digital then?
They may be, at some point in the future. Fabric care coupons' move from paper to digital has been six years in the making. Now that the effort is complete, it could serve as an experiment that other P&G divisions might follow. If printable and digital coupons for Tide, Gain, Downy, Bounce and other fabric care products prove popular and sales don't suffer, we may someday see digital-only coupons for, say, Bounty, Cascade, Crest or Pampers.
Other major brands have already made the move. Earlier this year, General Mills confirmed that it had stopped offering paper coupons in the Sunday inserts in favor of more digital offers instead.
With fewer people getting the Sunday newspaper anymore, and with so many other things going digital these days, what once seemed unthinkable – the demise of the paper coupon – may not be so unthinkable anymore. "It's only a matter of time before all coupons are digital," one member of an online couponing group wrote in reaction to their missing P&G insert coupons.
At least there are still printable coupons for P&G fabric care coupons available. But then even the print-at-home coupon format is in decline. So the invitation to print your coupons on P&G's website may itself change in the near future.
So when it comes to both coupons and technology these days – it may be that the only constant, is change.