In a blockbuster move that will reshape the American grocery landscape – if it's permitted to go forward at all – the country's two largest traditional grocery chains now plan to combine into one, creating a mega-chain that could dwarf even Walmart.
Kroger this morning announced a $24.6 billion bid to acquire Albertsons, which the two grocers say will give them a "national footprint to serve America with fresh, affordable food for everyone."
Kroger brings to the partnership 2,726 stores in 35 states and the District of Columbia, consisting of more than 20 regional chains like Harris Teeter, Ralphs and King Soopers. Albertsons has 2,276 stores in 34 states and DC, under 24 different regional names including Safeway, Jewel and ACME. Combined, that brings nearly four dozen grocery banners with some 5,000 stores under a single corporate umbrella, with a presence in every single U.S. state but Minnesota and Oklahoma.
5,000 stores would far surpass Walmart's 4,662 grocery and superstores, though Kroger and Albertsons would undoubtedly be required to sell or close some stores in areas where they overlap, in order to earn regulatory approval. And they overlap a lot in certain areas. While Kroger has a greater presence in the Midwest and the South, and Albertsons is more prevalent in the Mountain West and New England, they both have a heavy concentration of stores in metro areas like Dallas, Denver, Chicago, Seattle and Los Angeles.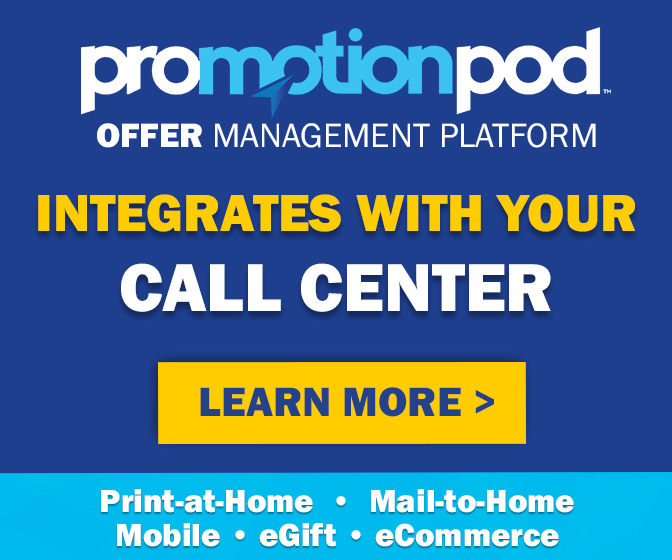 The companies expect to shed anywhere from 100 to 375 stores, which they plan to transfer into a new spinoff company that will serve as "a new, agile competitor." But even a slightly reduced Kroger-Albertsons would make for quite a formidable competitor to Walmart, up until now the country's largest grocery retailer. And that's the point.
"Kroger plans to invest in lowering prices for customers and expects to reinvest approximately half a billion dollars of cost savings from synergies to reduce prices," today's announcement read. "$1.3 billion will also be invested into Albertsons Cos. stores to enhance the customer experience." The combined company also pledged to "provide an unmatched customer experience by offering more relevant recommendations and promotions to save customers time and money."
Not too long ago, a proposed combination of the country's largest traditional grocery chains would be unthinkable, dismissed as far too monopolistic to pass regulatory muster. And that's still a distinct possibility, as critics are already lining up in opposition to the proposal. But proponents could argue this might be just the right merger at just the right time.
With inflation on the rise, consumer packaged goods companies are passing along more of their increased manufacturing and transportation costs to retailers. But grocery retailers have been struggling to keep prices as low as possible, in order to prevent more financially-struggling shoppers from migrating to discount stores, dollar stores – and Walmart. Walmart is big enough that it can strongarm suppliers to keep costs down, so it can pass those lower costs along to its shoppers and earn more money by moving more merchandise. Now, Kroger and Albertsons hope to have the muscle to exert that kind of pricing power as well.
That would be good news for grocery shoppers, if it really does result in lower prices at a time when we most need them. Some critics, however, believe it's the companies' shareholders and not their shoppers who stand to benefit most.
"This merger is a cut and dry case of monopoly power," Sarah Miller, Executive Director of the anti-monopoly advocacy group the American Economic Liberties Project, said in a statement as word of a potential deal first emerged yesterday. "With 60% of grocery sales concentrated among just five national chains, a Kroger-Albertsons deal would squeeze consumers already struggling to afford food, crush workers fighting for fair wages, and destroy independent, community stores."
The corporate and government accountability group Food & Water Watch was also alarmed, calling the proposed merger a "terrible, greed-driven proposal." "At a moment when American families are already struggling with skyrocketing food prices from a hyper-consolidated grocery industry, the notion of another mega-merger between corporate food giants couldn't be more alarming," Food & Water Watch Managing Director of Policy Mitch Jones said in a statement.
Less than a year ago, Food & Water Watch issued a report condemning "growing market concentration" that it said "usually leads to a rise in food prices," despite the merging companies' promises. And earlier this year, the U.S. Justice Department's Antitrust Division and the Federal Trade Commission – the very regulators who will be scrutinizing Kroger and Albertsons' proposed merger – launched a public inquiry aimed at "strengthening enforcement against illegal mergers" that they said could make industries like the grocery business "more concentrated and less competitive."
That inquiry came in the wake of the most recent grocery mega-merger – involving Albertsons, no less – which made something of a mockery of the regulatory process. When Albertsons announced plans to buy Safeway back in 2014, the FTC required the combined company to sell 168 stores in order to help preserve competition in areas where they overlapped. After the new owners went bust, Albertsons was permitted to buy back more than a third of its divested stores, as though it had never been ordered to sell them in the first place.
Supporters of the current proposed merger likely hope that times, and sentiment, have changed. Many people have a soft spot for their neighborhood mom-and-pop grocer, if they still have one. But there's a reason that the grocery retailers with the lowest prices are the biggest retailers with the most stores.
Besides, these days, grocery mega-mergers are somewhat less disruptive to couponers and other grocery savings aficionados than they used to be. Shoppers whose favorite stores were being bought out used to fret about potential changes to store names, layouts and selection, while worrying that one chain had a loyalty program and another didn't, one chain had a better coupon policy, one chain offered features like digital coupons or self-checkout and another avoided them. In this case, Kroger and Albertsons' features and policies aren't dramatically different. And, unless it's one that's set to be divested, the name out front of your local store is unlikely to change, no matter who the owner is.
Among the biggest questions are likely to be whether the retailers' private label product lines will coexist, whether Albertsons' "for U" discount platform and the Kroger Plus loyalty program might eventually merge – and what will happen to Albertsons' long-running, ever-popular Monopoly contest, which had already taken a breather this past year.
But Kroger and Albertsons would probably prefer that people not have "monopoly" on the brain right about now. Instead, they're focused on moving ahead, together, with a planned transaction closing date in early 2024. Until then, it's business as usual for both companies. For now, "customers should expect no changes as a result of the transaction process," Kroger and Albertsons promise. "We will provide details on the exciting benefits this transaction will provide to our loyalty customers as we get closer to the close of the transaction."
It will now be left to federal regulators to determine whether what's good for Kroger and Albertsons, will be good for shoppers, employees and communities as well.
Image sources: Kroger/Albertsons