When you can buy a container of orange juice at Walmart for less than your neighborhood grocer can buy it at wholesale, that's a pretty great deal. But at what cost?
Independent grocers are among those weighing in, as the U.S. Justice Department's Antitrust Division and the Federal Trade Commission pursue a joint public inquiry aimed at "strengthening enforcement against illegal mergers" that they say can make industries like the grocery business "more concentrated and less competitive."
It's been a while since there have been any big buyouts in the grocery industry, though there were many in the last decade. Kroger, the country's largest traditional grocery chain, grew even larger by gobbling up smaller regional chains including Harris Teeter and Roundy's. And Albertsons grew to become the second-largest grocer, thanks to a series of transactions in which it acquired several grocery chains formerly owned by Supervalu, after which it went out and bought Safeway.
Each time these big grocery chains got bigger, consumers and competitors raised antitrust concerns. But federal regulators approved the deals anyway. Now, however, these same regulators say they're "soliciting public input on ways to modernize federal merger guidelines" to better "address mounting concerns."
The National Grocers Association, which represents the country's 21,500 independent grocers, recently released a lengthy statement that it submitted to the ongoing public inquiry.
"NGA's members compete in markets that are increasingly dominated by a handful of national and international chains," the group stated. Current federal regulations that allowed these chains to grow to their present size have "anticompetitive effects" that include "reduced grocery competition at the retail level, higher prices, and reduced choice and quality for consumers."
Large retailers are able to "demand preferential terms and conditions from suppliers in a way that disfavors rivals," the NGA argued. That means larger chains can offer lower prices than their independent competitors – which is good for shoppers. But if they drive their independent competitors out of business, they're then free to charge whatever they want – which is not so good for shoppers.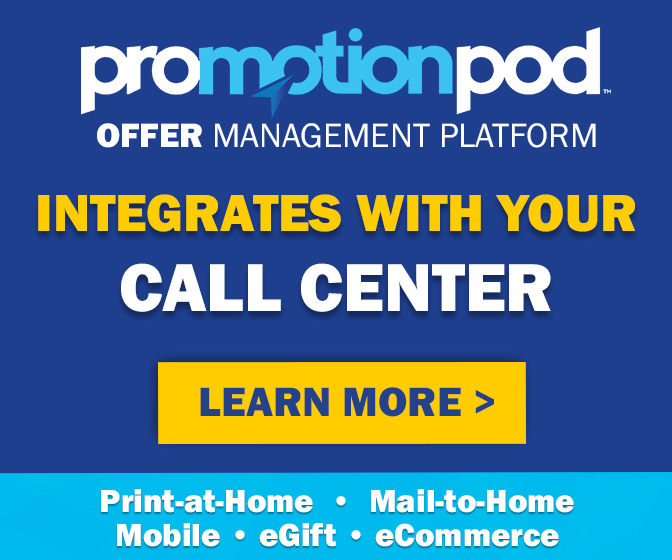 "In some cases, these stores are selling identical products for lower prices than I can buy them for at wholesale," independent grocer Anthony Pena said at a recent FTC/Justice Department listening forum. The owner of several Super Fresh Markets and Save-A-Lot stores in New England described how he was recently paying more than $4 for a 59-ounce orange juice, which he would then mark up for sale in his stores. "Meanwhile, I go to a bigger box like a Walmart or a club store… They have it about half the price that I would buy it for at cost."
When their merger with Safeway was announced in 2014, Albertsons insisted the move would be good for shoppers, as the combined company would be able to lower prices, improve selection and refresh their stores. "Working together will enable us to create cost savings that translate into price reductions for our customers," the CEO at the time said. And when his company was purchased by Kroger in 2015, Roundy's then-CEO called the move "a great win for our customers, communities, employees and our shareholders."
Since those big buyouts, though, subsequent grocery mergers have been much smaller in scale – and have involved some of the very independent grocery chains that are most affected by the buying and pricing power of their bigger competitors. Last fall, the regional grocer Raley's in Northern California announced its acquisition of Arizona-based Bashas'. Months earlier, upstate New York-based Tops and Price Chopper announced their own merger.
At least one grocery analyst saw these moves as the beginning of a new trend, in which more independent grocers will be acquiring other independent grocers, to better compete with the big guys. "Don't expect to read in the Wall Street Journal that Kroger and Albertsons have merged," grocery analyst David Schoeder of The Food Partners said last year, in declaring the era of the grocery mega-merger to be over.
If that's what it takes for independent grocers to survive, it might be better than the alternative. "We are an integral part of the community. These kinds of stores are endangered. As I continue to look at the numbers, they're critically endangered," Pena said. "That's not because they don't provide customers value," he added. But "my consumers are suffering."
Federal regulators are continuing their review, as they consider comments from business owners and the public alike. "Grocery stores are closing and merging and prices just keep going up," one consumer wrote in a recent public submission to the FTC. "Monopolies are everywhere, and it's making every day life more expensive, driving down options for work and pay, and the bigger these companies get, the worse they are to their customers. Enough is enough!"
Getting your orange juice at a big chain store for a lot less than what it costs at the neighborhood grocer is great for your wallet, especially now, when every dollar counts. But with input from the public, federal regulators are now tasked with determining whether paying less today could cost us all a lot more in the future.
Image source: JeepersMedia