About 10% of all the traditional grocery stores in the country are owned by Kroger. Roughly 10% are owned by Albertsons, and Ahold Delhaize counts for another 10%. So there's a one-in-three chance that your favorite grocery store is owned by a big national chain – and that's not even including big-box chains that sell groceries, like Walmart, and limited-assortment grocery chains like ALDI.
The point is, it's getting more challenging for smaller, regional grocery chains to compete against the big guys. So two smaller, regional grocery chains have decided it's better to join forces and take on the big guys together.
New York-based Price Chopper and Tops Friendly Markets, which together have nearly 300 stores in New York, Pennsylvania, Connecticut, Massachusetts, New Hampshire and Vermont, have announced a merger that they're calling "a powerful alliance between the two storied independent grocery chains."
Tops stores are located primarily in the western portions of New York and Pennsylvania, while Price Chopper is based in the east, with a footprint that extends into New England. So there's minimal overlap between the chains, and little chance of widespread store closings. What the two companies do hope, is that their combined scale will make them "better positioned to compete and offer even more value and outstanding services to their customers across the Northeast."
Price Chopper would appear to be the dominant partner, with that chain's CEO assuming the same role in the combined company, to be headquartered in Price Chopper's hometown. Otherwise, the grocery chains are portraying their combination as a merger of equals. Existing stores will keep their current names, as each chain will remain a standalone company reporting to the new parent.
Even if a combined company ultimately results in the two chains offering the same weekly ads and store policies, Tops and Price Chopper are pretty similar anyway. Both offer conveniences like self-checkouts – in fact, Price Chopper was the very first grocery store in the country to install a self-checkout machine back in 1992. Both have loyalty programs that offer additional discounts – Price Chopper was also an early adopter there, launching its AdvantEdge Card way back in 1991. And when it comes to coupons, both chains are among the coupon-friendliest around – offering digital coupons, store coupons and Catalina coupons, and doubling paper coupons up to 99 cents. That gives them an advantage over competitors like ShopRite, which has stopped doubling coupons in many areas, not to mention Walmart, which doesn't double coupons at all, and ALDI, which doesn't even accept manufacturer's coupons.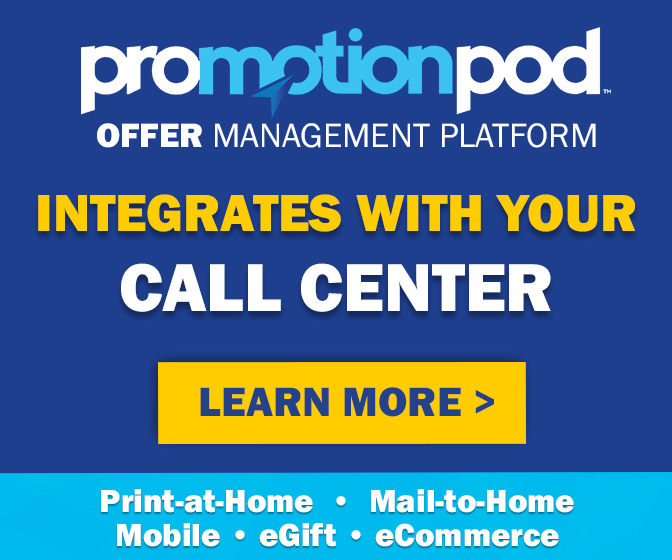 The two companies say merger talks had been going on for a while, even before the pandemic. Price Chopper, for one, was rumored to have been looking for a partner for years. Back in 2016, there were reports that Albertsons was in advanced talks to purchase Price Chopper, which ended up not happening. Price Chopper had hoped that a buyout could have provided it with some much-needed cash, after it announced what it acknowledged was an "ambitious plan" to convert its entire fleet of stores to the more upscale "Market 32" concept.
But that ambitious plan has also been an expensive one. While Price Chopper is a standard, middle-of-the-road, "plain vanilla"-type grocery store, Market 32 represents a modernized shopping experience, with expanded food service options, greater product variety and enhanced customer service. And transforming the entire chain wasn't as easy as initially hoped. The company estimated that the first phase alone – converting about half of its stores over five years – would cost some $300 million. Seven years later, without the deep pockets of an outside investor, the company has managed to open only about two dozen Market 32 stores so far.
Tops, which could also be described as a standard, middle-of-the-road, "plain vanilla"-type grocery store, has had some financial struggles of its own. It filed for bankruptcy back in 2018, closed a handful of underperforming stores, restructured and reduced its debt, and emerged from bankruptcy nine months later. "We are moving forward as a stronger company with an even greater ability to provide convenience, savings and friendly service to customers across our communities," Tops CEO Frank Curci reassured shoppers at the time.
Financial challenges aside, neither Tops nor Price Chopper has fared particularly well on Consumer Reports' occasional lists of the best and worst grocery chains, with Price Chopper once ranked the 13th worst chain in the country, while Tops sunk as low as second-to-worst. Yet when surveyed about which stores offer the best discounts and rewards, Price Chopper was in the top ten of this year's dunnhumby Retailer Preference Index, while Tops was in the top ten of last year's list.
So a combined Price Chopper and Tops may not turn out to be a powerhouse. But at least they have some things going for them. And the two companies believe they're going to be a lot better off together than apart.
"This merger marks a major step forward and collectively elevates our ability to compete on every level," Scott Grimmett, Price Chopper's CEO and soon-to-be-CEO of the new parent company, said in a statement. "It leverages increased value for our customers… and ultimately accelerates our capacity to deliver a distinctively modern and convenient shopping experience."
So if you're a Price Chopper or Tops shopper, the merger could be reassuring news that your local store will be on more secure financial footing, while remaining locally- and independently-owned. And if you shop at a different grocery store that's not owned by Kroger, Albertsons or Ahold Delhaize, you can bet your local store's owner will be watching closely – to see if this merger shows that two really is better than one.
Image sources: Tops / JeepersMedia