(August 30th update: More than six months after filing bankruptcy and hinting that store closings were on the way, Tops finally announced ten store closures today. The affected stores are listed below. "The vast majority of our stores are profitable and we are seeing strong customer support continue to drive growth in these locations," Tops CEO Frank Curci said in a statement. "That said, there are a few stores that are not performing to our standards, due to a number of factors including location, store size, lack of visibility, and lease costs. We are using the tools available to us through the court-supervised process to conduct an orderly wind down of these stores.")
TOPS LOCATIONS TO BE CLOSED:
Address
City
State
2120 West Genesee St.
Syracuse
NY
4141 South Salina St.
Syracuse
NY
710 Lake Ave.
Rochester
NY
175 N. Winton Rd.
Rochester
NY
6720 Pittsford/Palmyra Rd.
Fairport
NY
33 Forgham St.
Lyons
NY
381 Hamilton St.
Geneva
NY
909 West 1st St. S.
Fulton
NY
299 S. Main St.
Elmira
NY
622 Lake Flower Ave.
Saranac Lake
NY
Original story below:
If you're a grocery shopper in upstate New York, chances are you're fully invested in the cult of Wegmans, the local favorite that frequently tops lists of the country's best grocery stores. So it's a bit ironic that the grocery chain actually named Tops is not tops by that standard – and now it's suffering for it.
The owner of the financially-troubled Tops Friendly Markets filed for bankruptcy Wednesday, burdened by a nearly $1.2 billion debt. The grocery chain has 174 locations, most in upstate New York, with a handful located across the borders with Northern Pennsylvania and Vermont.
The bankruptcy announcement was not accompanied with news of any store closings, as such announcements often are. So that's good news. But while the company is promising it will be business as usual in its stores for the time being – it's also laying the groundwork to possibly close stores in the near future.
"We are continuing to provide our customers the convenience, savings and friendly service that they expect from us," Tops CEO Frank Curci said in a statement. "The Company fully expects operations to continue as normal throughout this financial restructuring process."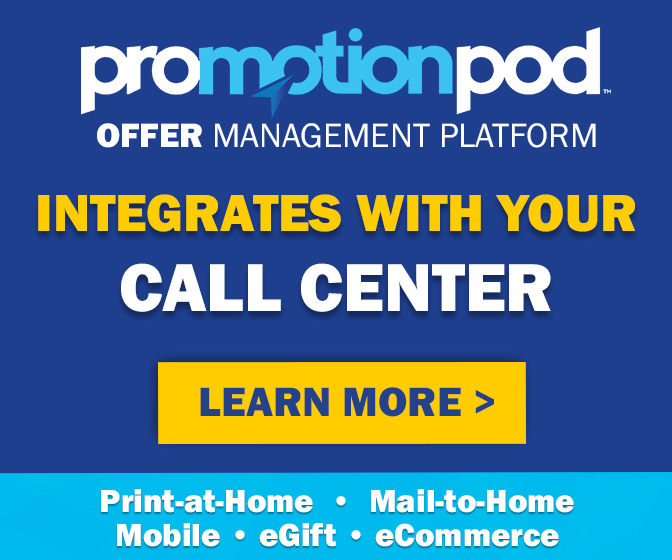 But in documents filed with the bankruptcy court, Tops seeks to reject the leases – that is, to quit paying rent – on three stores it had already closed prior to the bankruptcy. And it says "the Debtors", i.e. Tops, "are continuing to review their retail store footprint, as well as their real estate portfolio, and expect that additional store closings and lease rejections may be prudent as the chapter 11 cases unfold."
So if you're a Tops shopper or employee – you can be optimistic about the fate of your store, but don't let your guard down just yet.
Tops is what one might consider a "plain vanilla" supermarket – not as upscale as Whole Foods, not as downscale as a dollar store, not as big as Walmart and not as beloved as Wegmans. It's just a place that Curci says you can get "quality products at affordable prices with superior customer service". Tops' everyday prices are generally higher than competitors, but it offers more weekly promotions and deep discounts – plus a generous coupon policy that doubles up to 99 cents, with occasional "dollar doubler" store coupons that allow you to double the value of a $1 manufacturer's coupon.
But shoppers who rated Tops the second-worst supermarket in America in the most recent Consumer Reports survey last year aren't too impressed (that same survey ranked Wegmans number one). One reviewer called Tops a "dump", while another cited its "employees' general disdain for working there". Tops does get points from some shoppers for opening stores in "underserved markets", so it does its best with stores that aren't always in the best parts of town.
Tops blames the heavy debt load imposed by its previous private equity ownership for holding it back. "The Debtors have been at a competitive disadvantage to companies that have the financial flexibility to devote greater resources to sourcing, promoting, and selling the most in-demand products," its bankruptcy filing reads. Those problems have "been compounded by falling produce and retail food prices, and competitors' increased willingness to engage in price-based competition." In addition, it acknowledges that "some of the Company's stores need renovations that would enhance customers' shopping experience and generate increased revenues."
The company also cites labor challenges. The majority of its approximately 14,000 employees are unionized, while many of its competitors' employees are not. "As a result, these competitors can offer lower prices to their customers," Tops says.
It's been a tough time for traditional grocery stores, as they face increased competition from the likes of Walmart, ALDI and Amazon – not to mention more popular and profitable grocers like Wegmans. Over the past year alone, several smaller grocery chains have filed for bankruptcy and ceased to exist. And there are reports that the owner of the Southern supermarket chains BI-LO and Winn-Dixie could be next to declare bankruptcy in the coming days or weeks.
But Tops says business is strong, despite its debt, so it expects to emerge from bankruptcy in about six months, with a reduced debt and greater financial flexibility. Going through the bankruptcy process "will enable us to invest further in our stores, create an even more exceptional shopping experience for our customers and compete more effectively in today's highly competitive and evolving market," Curci said.
That's the hope, at least. Whether Tops will come out the other side with 174 locations – or somewhat fewer – remains to be seen.
Image source: Tops