It was the first U.S. retailer to install beacons in all of its stores to beam coupons wirelessly to your phone. It was the first to launch a new app that gives you cash off your groceries for interacting with brands. And it was the very first retailer in the world to install checkout scanners to ring up your groceries – and your coupons.
Marsh's early adoption of revolutionary technologies has cemented its place in retail history. But now it looks like the Indianapolis-based grocer is about to become retail history.
The troubled 86-year-old grocery chain filed for bankruptcy on Thursday, days after it announced it was putting its remaining 44 stores in Indiana and western Ohio up for sale.
"Improving consumer experience through technological advances and capital improvements has become increasingly critical to surviving," Marsh noted in its bankruptcy filing. But despite all those bells and whistles that helped its customers save, Marsh said in the end, it simply couldn't keep up with the discounts, deals and everyday low pricing offered by competitors.
"In recent years, the Company has struggled to compete effectively against larger national and regional chains that have made the Indiana and Ohio grocery marketplace among the nation's most competitive," Marsh said in announcing its bankruptcy filing. "The crowded environment has led to price-cutting and other forms of promotional activity that have put profit margins under extreme pressure."
Marsh singled out Meijer and Kroger as especially tough competitors. Each has invested more than $100 million into new stores and remodels, Marsh said, while it only managed to spend $15 million doing the same. And those improvements "did not achieve the sales lift that the Debtors were anticipating," Marsh told the bankruptcy court.
It's a far cry from what Marsh was saying just 18 months ago. At that time, company leaders refuted rumors of financial troubles, and announced plans to open more than a dozen new stores and remodel most of the rest. The CEO even spoke of possibly growing the company by acquiring other grocery stores.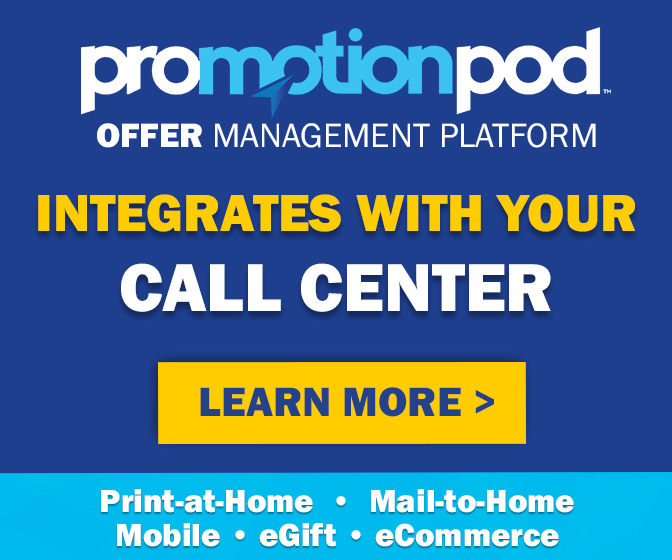 But by this year, it seemed the writing was on the wall. Marsh had already shrunk significantly from a high of 120 stores, after the family that founded the company sold it to a private equity firm just over a decade ago. Marsh's troubles began snowballing this year, as it closed 21 stores, sold off its in-store pharmacy business and stopped paying many of its bills. Its bankruptcy filing shows it owes more than $100 million to creditors.
Marsh is the largest and latest Midwestern grocery chain to go bankrupt this year. Others that have gone bust over the past few months include Thorne's Market in eastern Ohio, Plumb's in Muskegon, Michigan, and Central Grocers, which owns Strack & Van Til and Ultra Foods stores in northwestern Indiana and the Chicago area. And with increasing competition from larger chains, deep discounters and online grocers, these small regional retailers may not be the last to call it quits.
Several more Marsh locations are set to close this month, leaving just 44 stores up and running. Marsh says it believes those stores "can be a valuable acquisition or merger partner for a grocery company or other buyer." The company promises it will be business as usual at those stores while it looks for a buyer or buyers.
Long before its most recent round of troubles, Marsh had already annoyed couponers with its abrupt decision to eliminate double coupons back in 2013. Even though some of its competitors had done the same – while giving shoppers ample warning to prepare for the change – Marsh bungled its announcement by failing to say anything in advance, confirming the news only in response to customer questions after the deed was already done.
As is typical in such situations, the move was met with pledges by couponers to do their shopping somewhere else. "Without double coupons, you are not even close to competitive. You won't be seeing me in your stores anymore," one commenter wrote on the company's Facebook page. "The only reason I came to your store was for items that I could get by doubling coupons and now you've lost that business," wrote another. "Looks like I won't be shopping Marsh much at all anymore," added a third.
Looking back now, it seems many of these angry shoppers' reactions weren't just empty threats. And at least some of their comments proved prescient, too: "This will be your fall, Marsh," one commenter wrote. "The final nail in the coffin," another predicted. "How can you stay afloat with less customers now?" a third commenter asked. "I foresee you going under."
It may not have been coupons alone that caused Marsh's downfall. But leave it to couponers to see it coming. Ultimately, the outcome of the bankruptcy process will determine whether the remaining Marsh stores stay open under new ownership – or Marsh fades away for good.
If you're a Marsh shopper, what will become of your local store? Click here to check the latest list of the status of each location.
Image source: Marsh