When you use coupons, you have to remember to clip them before you head to the store, and buy the right products when you get there. When you use rebate apps, you have to remember to scan your receipt when you get home and claim the cash back for the products you bought.
But what if brands offered you money without making you clip or scan, and without even requiring you to buy their products at all? And you could use that money any time you want to, on anything in your favorite store?
That's the idea behind "Fresh Lettuce", a new app introduced this week by a Midwestern grocer. And if you're not in the area, don't fret – because there are already plans to bring this new savings app to a store near you.
Fresh Lettuce is offered by Marsh, an Indianapolis-based grocer with 69 stores in Indiana and Ohio. Marsh is small, but prides itself on being particularly forward-thinking, as the first grocery store to use electronic checkout scanners four decades ago, and the first U.S. retailer to use beacon technology in all of its stores to send coupons to shoppers' phones based on their location.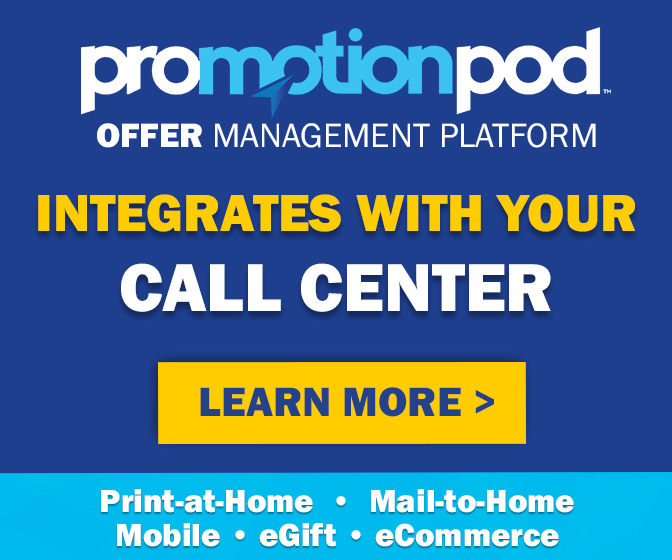 And now Marsh has become the first retailer to offer an app powered by the Tampa startup Adjoy, providing savings to shoppers who interact with brands in a unique new way. "We are not a coupon," Adjoy explains. "We are not a rebate. We are not like anything you've seen before."
Here's how it works. When you download the Fresh Lettuce app and link it to your Marsh "Fresh Idea" loyalty account, you're presented with a selection of about a dozen brands, all offering a cash incentive to "connect" with you. The current offers are valued at between 50 and 80 cents, for a total value of about $10.
If you choose to connect with a brand, that money goes into your Fresh Idea loyalty account, to use however you'd like. Your total earnings are deducted from your grocery total the next time you shop, no matter what products you buy. Products such as, say, fresh lettuce – you don't often see coupons or rebates on lettuce, but if that's what you like to buy, Fresh Lettuce can help you save money the next time you buy fresh lettuce.
Get it?
In exchange, the brands you engage with "will be able to see what you buy in store," similar to the way rebate apps provide brands with anonymized information from the receipts you send in. "Using this information, they will send you personalized videos and advertisements," app users are told.
Those videos and ads will appear within the Fresh Lettuce app – similar to what you might see on an app like Ibotta. You might be asked to answer a question, or watch a video, in order to earn your reward. The more brands you interact with, the more videos, ads, and additional cash offers you'll get.
So why do we need a new savings app to keep up with? It's because the current way of advertising to reach consumers "is just not working the way it should be," Adjoy Director of Marketing Bryson Hale told Coupons in the News. "That model is broken now. It's almost giving away money."
So Adjoy has created a system for brands to give away money – directly to consumers. Consumers like Susan Gear, a self-described "single mother of three with NO time to coupon or shop multiple stores to save." So Gear, a veteran of coupon sites like CoolSavings and Catalina Marketing's Coupon Network, created Adjoy and now serves as its CEO.
While Adjoy hopes its platform shakes things up, it's really complementing rather than seeking to replace more traditional marketing platforms, like coupons and rebates. "Couponers are going to coupon. This is something we've put together to go along with that," Hale said. At the same time, Adjoy "will appeal to people who don't coupon, who say, I don't want to do all that couponing or deal with Ibotta, I just want to save money."
It's also a way for brands to connect with shoppers, learn more about what we like to buy, and make us offers we might be interested in. It's a similar idea to the one that the founders of Hopster had a few years ago. If you remember the original version of Hopster, it also promised savings in exchange for brand engagement – you could either print a low-value coupon, or get a higher-value one by "connecting" with a brand by liking it on Facebook, signing up for emails or otherwise allowing a brand to communicate with you.
Under Susan Gear's stewardship, Coupon Network also experimented with providing higher-value coupons in exchange for brand engagement. It offered "Video Rewards" and "Like Rewards", boosting the value of certain coupons if you watched a promotional video for a product or liked a brand on Facebook. "Our goal is to help consumers build deeper relationships with their favorite brands," Gear said at the time.
But Coupon Network folded several years ago, and Hopster has become more like a traditional printable coupon site, without the "boosting". So with Adjoy, Gear wants to bring brand engagement back, in a more fun and lucrative way. The idea is to "turn your downtime into dollars", by spending a few minutes with Adjoy that you might otherwise spend doing something else. "When you have some free time, you're waiting at the laundromat, or sitting in the car line to pick up your kids from school, why not earn a dollar with Adjoy instead of playing Candy Crush?" Hale said.
Fresh Lettuce is the name that Marsh gave to its version of Adjoy's platform. Future versions offered by other retailers will likely have different names. And future versions are on the way soon. Talks are already ongoing with various grocery stores, drug stores and mass market retailers across the country. "We're looking to land four to five more major retailers in the next year", Hale said, with the next one expected to launch in the coming months.
If the idea takes off and you don't want to have to juggle multiple apps, Adjoy also has the capability of integrating its platform into a retailer's existing app. And Adjoy also plans to introduce its own standalone app, so you can view offers across multiple retailers.
So you may want to make some room on your phone for one more savings app. If a store near you is next to sign up with Adjoy, trying out this new way to save could really pay off.