Your time, your privacy, or maybe your cash – if you're willing to give up a little of at least one of these, you can get better printable coupons than most other shoppers, right from the comfort of your home computer. But is it worth it? It depends on how much those higher-value coupons are worth to you.
One new website is offering to boost the value of your coupons, if you engage with the companies offering them. Another website continues to offer occasional higher-value coupons in exchange for a bit of your time. And a third website has found that its idea of charging cash for better coupons was something of a flop.
Last week marked the official launch of Hopster, a printable coupon site that aims to upend the "one size fits all" approach of most other printable sites. Hopster has actually been around for several months, helped along by word of mouth, until it was ready to trumpet its official arrival last Wednesday.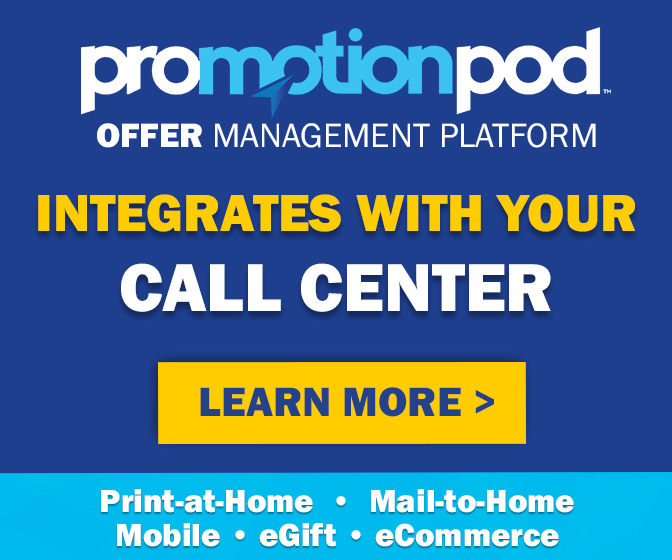 So what is Hopster? According to its introductory news release, "it is an interactive savings experience where consumers can engage with relevant branded content in exchange for dynamic coupons, personalized based on actual shopping behaviors."
To translate, that means the site offers several dozen printable coupons that you can boost the value of, by "interacting" with the brands that offer them. You earn points by engaging in activities such as liking a brand on Facebook, following them on Twitter, signing up for companies' newsletters, or telling your friends and followers about them on social media. You can then redeem those points to boost a printable coupon's value – essentially, a penny for every 10 points. So, for example, 250 points will allow you to turn a "$1 off" coupon into a "$1.25 off" coupon. 750 more points can transform it into a "$2 off" coupon.
"Hopster provides shoppers more control over the coupon savings by letting them choose how much they want to save," a company spokesperson told Coupons in the News. "They can earn several points and apply them all to a single coupon if they want, or they can boost every coupon they print. Plus, if they use a brand often they are rewarded with better coupons."
So far, at least, the site doesn't feature many of the top brands you're used to seeing on the big printable coupon sites like Coupons.com or SmartSource. But Hopster has high hopes for its site, promising "to launch several new brands in the coming months as well as additional point earning activities."
Whether it's worth it to you, depends on whether you don't mind giving up your email address or access to your information on social media. Currently, you can earn anywhere from 25 points for signing up for a company newsletter, to 150 points for posting about a company on Facebook – which amounts to between 2.5 cents and 15 cents in additional savings. Or you can always just print the available coupons at their base value, without earning any points at all. Either way, if you send in your receipt after using a Hopster coupon (which provides companies some valuable purchasing data), you can earn 55 points, or 5.5 cents worth of additional savings.
Companies already know so much about us anyway, so why not go ahead and give them some more data in exchange for a nickel?
Hopster's idea builds upon one that Coupon Network has been offering for a year and a half now. Its "Video Rewards" offers will boost the value of certain coupons, if you watch a promotional video for the product. A few months after that feature debuted, Coupon Network introduced "Like Rewards", which boosted the value of coupons in exchange for liking brands on Facebook. "We're really trying to take advantage of the flexibility and interactivity that being online offers," Coupon Network General Manager Susan Gear said at the time. "Our goal is to help consumers build deeper relationships with their favorite brands" – by exchanging "likes" and time spent watching online commercials, for higher-value coupons. But standard printable coupons still represent the majority of Coupon Network's offers – as of this writing, there are just a handful of Video Rewards available, and no Like Rewards.
One company tried to cut through the clutter of "likes", "follows", advertisements and other incentives by simply asking customers to pay for the privilege of printing higher-value coupons. In August 2011, Coupons.com launched its "Savings Club", offering its members access to higher-value coupons than those available on the free site. "The launch of the Savings Club allows us to offer greater savings to our savviest shoppers," Coupons.com CEO Steven Boal said at the time.
But many of those "savviest shoppers" balked at the $3 per month, or $30 per year, charge. While the company promised that the higher coupon savings would "exceed the cost of membership with just a single visit," that was only if you printed and used nearly every offer. There were rarely more than a couple of dozen exclusive Savings Club offers, as compared to the hundreds of coupons that are readily available to anyone on the site for free. Coupons.com frequently offered deals for a free month of membership, even a free year at one point. Its "savviest shoppers" latched onto that deal, then promptly cancelled their memberships as soon as their free year came to an end.
So Coupons.com announced last week that it's pulling the plug on the Savings Club, effective July 10th. "We've made a decision to discontinue the Coupons.com Savings Club premium subscription program," it informed members via email. "Our goal with the Coupons.com Savings Club has been to help you save even more on groceries with higher-value, premium coupons. While we've been excited about this, we believe that providing free savings gives our customers the best possible value."
As usual, Coupons.com did not respond to a request for comment, about its decision to end the club. It's clear, though, that most of its own customers agreed with its assessment that "providing free savings gives our customers the best possible value."
So cash-for-coupons may not have worked, and videos-and-likes-for-coupons remains but a small part of Coupon Network's offerings. But Hopster hopes that it can expand on Coupon Network's idea and build a whole business around it. Whether customers go for it, will determine whether Hopster is the next new thing in printable coupons – or the next Coupons.com Savings Club.