The Indianapolis-based Marsh Supermarkets filed for bankruptcy on May 11, leaving the fate of 44 Marsh grocery stores in Indiana and Ohio is up in the air (read more about the bankruptcy declaration here).
19 stores had already been closed at that point, or were in the process of being closed. The 44 others were designed "core stores" that Marsh said were its "most valuable store locations" – and most attractive to potential buyers. So the plan was to keep those stores up and running while they were marketed for sale.
Here is the latest list of the status of each store, which will be continually updated as their fate is known.
The latest updates:
June 22:
The store sales to Fresh Encounter and Kroger affiliate Topvalco have now been approved. Fresh Encounter has not yet said what it will brand its new acquisitions, except to say that they will be renamed "on a regional basis" in the near future. Topvalco, meanwhile, bought the stores but not their contents. So Marsh has been holding going-out-of-business sales at those 11 stores, though they will eventually be restocked and reopen under Kroger management. The rest of the closing Marsh stores are expected to be closed for good.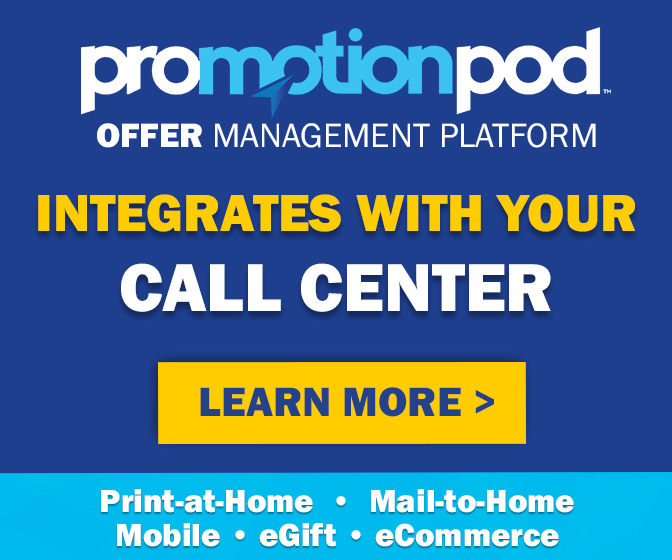 June 14:
With no winning bidders named for the remaining 18 core stores, Marsh isn't wasting time – it will begin holding going-out-of-business sales in all of those stores tomorrow. Once that process is complete within the next few weeks, the stores are set to be permanently closed.
June 13:
It looks like at least some of the 44 remaining Marsh stores will become a Kroger, and others might become one of a number of store banners run by Fresh Encounter.
Topvalco, a Kroger subsidiary, has been named as the winning bidder of 11 Marsh stores in Indiana that were auctioned yesterday (see the full list below). Generative Growth won the right to buy 15 Marsh stores in Indiana and Ohio. Generative Growth is the parent company of Fresh Encounter, which owns Community Markets, Great Scott Community Markets, Sack 'N Save Supermarket and Chief, and just recently acquired Remke Markets. Neither Topvalco nor Generative Growth has yet commented on their plans for the stores, once the transactions are complete.
No winning bidder was announced for 18 other stores that were set to be auctioned yesterday. So their fate remains unknown. A Marsh spokesman had no comment about the plans for those stores.
Meantime, Marsh has rejected the leases of the 19 stores that were closed prior to the auction. That means Marsh has handed control of those properties back to the landlords, to sell as they see fit.
May 12:
In documents filed with the bankruptcy court, Marsh says five unnamed parties have already "expressed an interest in various groups of stores, representing nearly all of the 44 core stores". That may be a good sign that the stores could stay in business under new owners.
What's not known is whether one buyer will acquire most or all of the stores, or whether they'll be divvied up among multiple buyers. And without knowing who the potential buyers are, it's not known whether new owners will choose to retain the Marsh name or rebrand the stores under their own banner.
Bids for the 44 stores are due on June 7th. If more than one bid is received for any of the stores, an auction will be held on June 12th. Any unsold stores are expected to be closed by July.
TO BE SOLD TO TOPVALCO (KROGER SUBSIDIARY):
| | |
| --- | --- |
| Address | City |
| 1825 Kinser Pike | Bloomington, IN |
| 843 E. Main St. | Brownsburg, IN |
| 10679 N. Michigan Rd. | Zionsville, IN |
| 5 Boone Village | Zionsville, IN |
| 2904 S. State Rd. 135 | Greenwood, IN |
| 123 S. Kingston Dr. | Bloomington, IN |
| 1500 W. McGalliard | Muncie, IN |
| 1435 W. 86th St. | Indianapolis, IN |
| 715 S. Tillotson | Muncie, IN |
| 227 W. Michigan Street | Indianapolis, IN |
| 12520 E. 116th St. | Fishers, IN |
TO BE SOLD TO FRESH ENCOUNTER:
| | |
| --- | --- |
| Address | City |
| 5802 West U.S. 52 | New Palestine, IN |
| 1013 Forest Ave. | Marion, IN |
| 1107 S. Shannon | Van Wert, OH |
| 11625 Fox Road | Indianapolis, IN |
| 3075 E. 25th St. | Columbus, IN |
| 621 N. University Blvd. | Middletown, OH |
| 982 N. Market | Troy, OH |
| 1711 N. Walnut | Hartford City, IN |
| 223 Aukerman | Eaton, OH |
| 1515 S State Road 37 | Elwood, IN |
| 899 E. Jefferson | Tipton, IN |
| 3015 W. US 36 | Pendleton, IN |
| 320 North New Jersey St | Indianapolis, IN |
| 501 National Road West | Richmond, IN |
| 736 W. Main Street | Greensburg, IN |
UNSOLD STORES, SET TO BE CLOSED:
| | |
| --- | --- |
| 315 14th St. | Logansport, IN |
| 2140 East 116th Street | Carmel, IN |
| 2410 N. Salisbury | W. Lafayette, IN |
| 14450 Mundy Drive | Noblesville, IN |
| 5624 Georgetown Rd. | Indianapolis, IN |
| 5151 E. 82nd Street | Indianapolis, IN |
| 1815 Albany Street | Beech Grove, IN |
| 208 Southway Blvd E. | Kokomo, IN |
| 2250 Teal Rd. | Lafayette, IN |
| 6965 W. 38th St. | Indianapolis, IN |
| 2350 Broadripple Ave. | Indianapolis, IN |
| 1800 Burlington Dr. | Muncie, IN |
| 4755 East 126th Street | Carmel, IN |
| 2810 Nichol Ave. | Anderson, IN |
| 1508 Virginia Ave. | Connersville, IN |
| 1900 N. Walnut Ave. | Muncie, IN |
| 1500 Plaza Drive | Hamilton, OH |
| 1401 N Washington St. | Kokomo, IN |
REJECTED LEASES, STORES CLOSED PRIOR TO AUCTION:
| | | |
| --- | --- | --- |
| Address | City | Closing Date |
| 1240 N. State Street | Greenfield, IN | 5/6/17 |
| 2135 N. Post Road | Indianapolis, IN | 5/6/17 |
| 11865 Hamilton Avenue | Cincinnati, OH | 5/6/17 |
| 2021 E. Wabash Street | Frankfort, IN | 5/10/17 |
| 6243 E. Washington St. | Indianapolis, IN | 5/14/17 |
| 5104 N. Franklin | Indianapolis, IN | 5/14/17 |
| 7481 Shadeland Avenue | Indianapolis, IN | 5/14/17 |
| 824 North Third Street | Logansport, IN | 5/14/17 |
| 731 E. Elm Street | Union City, OH | 5/14/17 |
| 218 W. Lincoln Street | Portland, IN | 5/14/17 |
| 8766 E. 96th Street | Fishers, IN | 5/21/17 |
| 3633 Kentucky Avenue | Indianapolis, IN | 5/21/17 |
| 500 S. Buffalo Street | Warsaw, IN | 5/21/17 |
| 1960 E. Greyhound Pass | Carmel, IN | 5/21/17 |
| 2002 Stafford Road | Plainfield, IN | 5/27/17 |
| 17901 River Avenue | Noblesville, IN | 5/27/17 |
| 2940 N. Broadway | Anderson, IN | 5/27/17 |
| 5830 W. 86th Street | Indianapolis, IN | 5/27/17 |
| 1900 S. Hoyt Avenue | Muncie, IN | 5/27/17 |
Image source: Marsh