You don't go to a grocery store to be entertained. You go where you can get good food at a good price. So why do so many shoppers seem less concerned about prices and quality anymore?
That's one of the questions raised by the retail analytics company dunnhumby in its fifth annual Retailer Preference Index report, which ranks grocery stores based on a combination of customer surveys and the retailers' financial performance, to find out which are the country's favorite and most successful grocers.
This year, Amazon and H-E-B are ranked first and second overall for the second year in a row, followed by perennial favorites Market Basket and Wegmans. But there's a lot more to the rankings than just naming the big winners.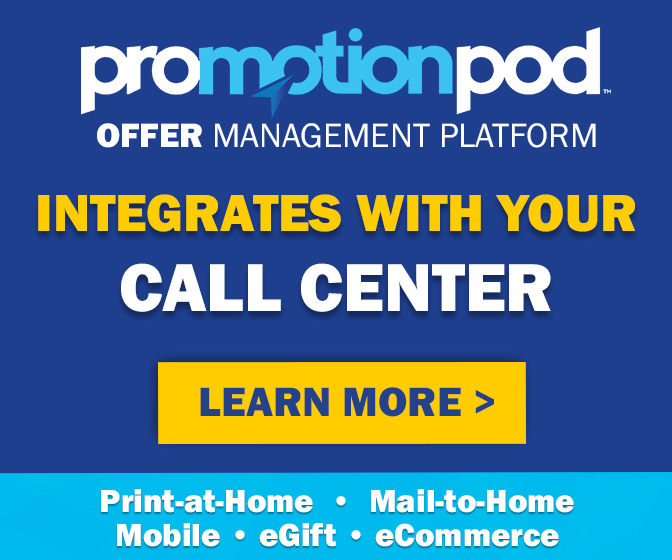 dunnhumby surveyed some 10,000 shoppers across the country, asking them to rate their local grocery stores based on a number of attributes. A total of 61 grocers were then assessed based on categories like price, quality, digital offerings, convenience, speed, and discounts/rewards.
Price and quality are always the top two concerns – every year, the top performers excel in those categories. But this year is different. Both attributes "are less important than they were in prior pre-Covid reports," dunnhumby found. So the stores offering the best quality products at the best prices aren't necessarily the best performers. "Other concerns have arisen at a time when businesses in all sectors are going through a time of uncertainty," the report reads.
This year, for the first time, digital is neck-and-neck with quality as the second most important attribute cited by shoppers in rating their favorite stores. As more shoppers bought their groceries online during the pandemic, a grocer's digital offerings became much more important to them. Also increasing in importance were operations, which includes keeping items in stock, along with the speed of checkout, and convenience.
So for many shoppers today, saving time has become as important, if not more so, than saving money. Whether that involves saving shoppers a trip to the store by allowing them to order online, ensuring that shoppers can get everything they need in one trip by having fully-stocked shelves, or maintaining a convenient and efficient checkout process, "retailers who focused on saving customers time had 9 times higher year-over-year sales growth than retailers who focused on providing high quality products and experiences," the report found. "The dominance of price and quality has weakened. Retailers have more freedom to reinvent themselves with a broader set of values."
What a difference a few years makes, since speed was rated the least important attribute in the 2019 survey. Now, discounts and rewards – which includes price promotions, loyalty perks and the ease of redeeming coupons – is in last place.
Of course, that doesn't mean that prices and promotions don't matter anymore. "With the reduction in stimulus payments in 2022 and continued food inflation, price sensitivity will likely increase, which could lead to more promotional activity for some and lower base prices for others," dunnhumby predicted.
When it comes to saving money, more shoppers in dunnhumby's survey say they prefer to save at stores with everyday low prices, as opposed to stores with better sales, coupon deals and loyalty rewards. And dunnhumby's analysis of stores' financial performance backs this up. "Retailers who have a competitive advantage in base price clearly outperform retailers who have a competitive advantage in personalized promotions and rewards," the report found. When rated specifically on everyday prices, ALDI, Market Basket, Winco, Grocery Outlet and Save A Lot are the top five grocers.
With inflation a growing concern and consumer prices on the rise, keeping those "everyday low prices" low could prove to be a challenge for these retailers in the year ahead. While "a retailer's ability to maintain competitive base prices continued to matter," the report found, "giving customers additional ways to save through compelling promotions/rewards increased in importance compared to the pre-Covid era."
Excelling in that regard is Kroger. Five Kroger-owned stores are rated in the top tier when it comes to having the best promotions and rewards, led by Fry's, which has ranked number-one in this category in all five years of the survey. Second place this year is Tops Friendly Markets, which soared from eleventh place last year. Rounding out the top five are Kroger, Kroger-owned Smith's, and Price Chopper (which merged with Tops last year).
On the flip side, the report found that for Wegmans, Sam's Club and Walmart Neighborhood Market, promotions/rewards are their "biggest competitive disadvantages."
But no store can be all things to all shoppers. Some stores offer convenience, but at a higher cost. Others have low prices, but might not be as efficient. Retailers that try to achieve superiority in too many areas "have a more watered-down advantage than retailers who pick one benefit where they can excel," dunnhumby warned. Not only that, but trying to be best in every category can be self-defeating when it comes to price, since "it takes more resources for the business to try to hedge and drive two advantages." And more resources means more money, which could translate to higher prices at the shelf. It's a "clear case of making necessary trade-offs," the report notes.
In the end, "the one thing grocers must focus on is what the customer wants," the report concludes. And with shopper priorities changing during what has been a time of great change for us all, the retailers that succeed will be the ones that meet their shoppers' needs – Amazon shoppers might prefer convenience and speed, ALDI shoppers want the lowest prices, and deal-seekers love Fry's. Even during this tumultuous time of Covid and economic uncertainty, the quest for that perfect combination of good food that's convenient and affordable is one thing that may never change.
Image source: Kroger