Trader Joe's, Wegmans, Publix… they're all familiar names that frequently top lists of the country's favorite grocery chains. But in a new survey, taking inflation into account, they're nowhere to be found.
Instead, it appears our new favorite grocery chains include the likes of Save A Lot, Grocery Outlet, WinCo and ALDI, as shoppers trade down from immaculate stores with premium products and great customer service, to stores that simply save them money. And the new favorite grocery chain of all, is one region's best-kept secret.
Every year, the retail analytics company dunnhumby issues a "Retailer Preference Index," combining customer surveys and financial data to determine the country's favorite and most successful grocers. This month, though, it issued a follow-up report to examine "which grocers are winning customers as the economy falters." And the usual suspects are not doing as well as the low-price leaders.
dunnhumby surveyed thousands of shoppers about their experiences with 70 different grocery chains, and combined their responses with data about those stores' foot traffic, to see which customer favorites are doing the best business.
During inflationary times, it turns out, "customers are much more likely to trade-off on benefits of better product quality and time savings to save money," the report found.
So the new winner is New England's Market Basket, a 90-store chain in four states that most Americans have never visited. But many of its shoppers are intensely loyal – and even more so, in these inflationary times.
"Market Basket has shown itself to be the best performing retailer in these times of economic uncertainty, by being the best in the country at saving customers money while simultaneously building stronger emotional connections with their shoppers and thereby increasing their shopper visits faster than most other retailers," dunnhumby's President of North America Grant Steadman said in a statement.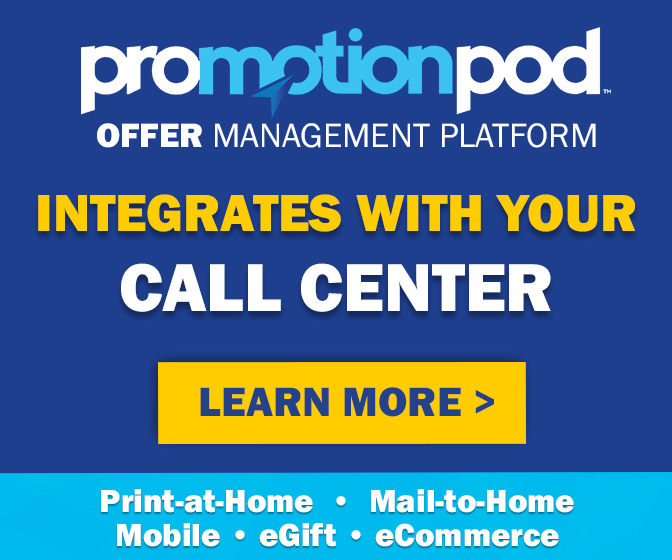 The other grocery chains in the top five – the aforementioned ALDI, WinCo, Grocery Outlet and Save A Lot – are joined in the top ten by the likes of Lidl, Dollar General and Family Dollar. Few of them are the types of stores you're likely to see on a list of grocery favorites when the economy is humming along and shoppers can afford to be more selective in where they shop.
"Shoppers are, at least temporarily, willing to trade down on quality to make ends meet," dunnhumby noted. Its data found that "saving customers money is five times more important than delivering high quality." In fact, what were once signals of a high-quality shopping experience are now broadly perceived as warning signs. "Premium touches to signage, flooring or lighting and a heavy presence in organic products can be perceived to be, in the words of one customer, 'a green light to charge higher prices'," the report stated.
Right now, the top-performing grocers are those that emphasize low everyday prices. Among shoppers who rated their favorite stores highly in the "saves me money" category, half cited their everyday low prices, while the other half cited other money-saving opportunities at their stores, like frequent promotions, loyalty discounts and coupon offerings. So while retailers "who are market leaders in base prices… are going to have an easier time during inflation," stores like Kroger, Food Lion, BJ's, Weis and ShopRite that may have higher everyday prices, offset them with frequent and varied price promotions. "They clearly differentiate themselves on making promotions more personalized and relevant, with a loyalty program that saves customers money," dunnhumby found.
And the reason Market Basket came out on top, is its status as "the only retailer who is top five in both base price perception and mass promotions perceptions."
Many fan favorites didn't do so well in this particular survey. "Inflationary times are a big headwind for premium specialty retailers, such as Sprouts, Wegmans, and The Fresh Market, and regional grocers with a quality-first position, such as Publix and Harris Teeter," the report found. Publix, in particular, is ranked near the bottom. While shoppers appreciate its quality and dependability, and some are willing to overlook its higher regular prices to take advantage of its lower-priced promotions, others aren't. "The depth of its vulnerability on 'Save Me Money' is a big liability during inflation," dunnhumby noted.
So how can the laggards be more like the leaders? "Funnel as many resources as you can into saving (customers) money and showing them that you're in it together," dunnhumby advises retailers. It suggests reducing "irrelevant promotions" that may fill out a sales circular but don't drive sales, and reinvesting those funds into "better base prices on the most important everyday low-price items." While many shoppers are expert at using coupons and stocking up when certain items are on sale, dunnhumby believes many shoppers would agree with the statement, "I need low, everyday prices on products I use and buy often in fairly predictable amounts."
While the very definition of "high-low" pricing is that everyday prices are higher, in order to allow for deeper temporary discounts on other items, grocery inflation has made many shoppers less willing to play the game in order to save money. A good mix of low everyday prices on key items, and promotions that get customers in the door, "will lead to better results," dunnhumby concludes, "even long after this inflationary period becomes just another chapter in the history books."
Image source: Market Basket