Since its grand opening in 2007, California-based Fresh & Easy lost a lot of money by issuing plentiful store coupons. But then it lost a lot of customers when it discontinued them. It gained a new lease on life when it got new ownership, but its owners gained plenty of headaches by inheriting all of the stores' inherent weaknesses.
Now, the small-format grocery chain that just can't seem to win is gaining attention, by losing a whole bunch of underperforming stores.
Fresh & Easy has announced the imminent closing of about 50 locations, or a third of its entire store count.
"Instead of paying to keep stores open that are not ultimately part of the future, in places that we have little chance of profit, we think that we can turn that cash into investment in new stores," Fresh & Easy CEO Jim Keyes said in a video statement released on Friday.
As is frustratingly typical for Fresh & Easy, word of mass store closings was not quickly followed by a list of affected stores. So shoppers and employees were left to ruminate over rumors all weekend. Even now, the list of affected stores below may not be quite complete.
It's reminiscent of the last time Fresh & Easy closed dozens of stores en masse. 50 stores were shuttered in late 2013, when British owners Tesco sold the money-losing chain.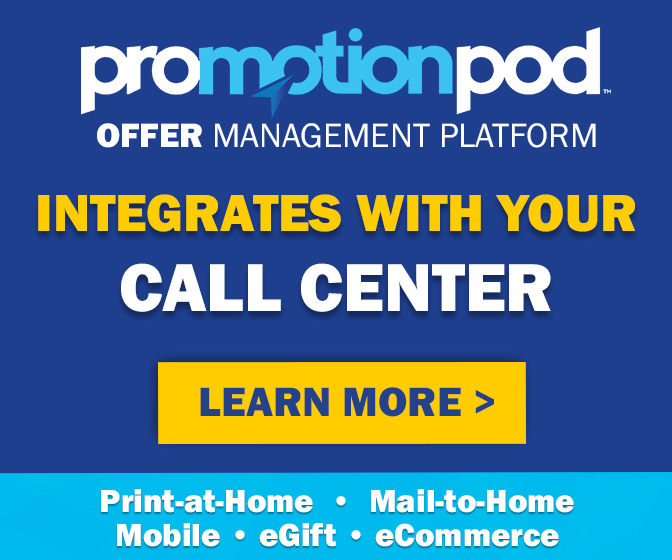 And boy, did it lose money.
Tesco insisted it was onto something when it launched the chain, promising to offer a wide range of grocery products and prepared foods in a convenience store-type setting.
But it bombed. Big time. Tesco lost well over a billion dollars before finally unloading the entire chain to private investment firm Yucaipa Companies LLC, and walking away.
Many blamed the chain's lackluster performance on its poor format, execution and reliance on money-losing store coupons that customers came to expect. So among the first things Yucaipa did was to refurbish and reposition the stores – and get rid of the coupons.
And in what was both a weakness and a selling point, many stores were located in less-than-prime locations. Among those locations were "food deserts" that had few other available options for groceries. And now those are some of the very stores that are on the hit list. "Please don't close the Compton store in California," one Facebook fan pleaded. "We need this store in our community."
But Compton is only one community in California, Nevada and Arizona that will have to live without its Fresh & Easy. Here's the most complete list of store closings at the moment:
| | |
| --- | --- |
| Phoenix, AZ | 12th Street and Bell Road |
| Phoenix, AZ | 48th Street and Ray Road |
| Phoenix, AZ | 40th Street and Camelback Road |
| Scottsdale, AZ | Scottsdale Road and Shea Boulevard |
| Tempe, AZ | Baseline and Kyrene Rds |
| Arcadia, CA | Foothill Blvd & Second Ave |
| Azusa, CA | Alosta & Citrus |
| Bakersfield, CA | Panama Lane and Stine Road |
| Bakersfield, CA | Stockdale Highway and California Avenue |
| Buena Park, CA | Valley View & La Palma |
| Camarillo, CA | Arneill Rd & Las Posas Rd |
| Chino Hills, CA | Chino Hills Pkwy & Eucalyptus Ave |
| Clovis, CA | Herndon and Fowler Aves. |
| Compton, CA | Central & Rosecrans |
| Concord, CA | 5410 Ygnacio Valley Rd. |
| Corona, CA | Ontario & Rimpau |
| Costa Mesa, CA | Newport Blvd & Harbor Blvd |
| Danville, CA | Diablo Road and I-680 |
| Fresno, CA | Cedar and Nees |
| Fresno, CA | Shaw and West Aves. |
| Hayward, CA | Hesperian Boulevard & A Street |
| Hermosa Beach, CA | Pacific Coast Hwy & 8th St |
| Jurupa Valley, CA | Limonite Ave & Clay St |
| La Habra, CA | Beach Blvd & Whittier Blvd |
| La Mirada, CA | Imperial & Santa Gertrudes |
| Lakewood, CA | Woodruff & South |
| Lompoc, CA | 1009 North H St. |
| Long Beach, CA | Spring Street & Palo Verde Avenue |
| Los Angeles, CA | Palos Verdes & Western |
| Los Angeles, CA | Central & Adams |
| Newbury Park, CA | Wendy Drive & Old Conejo Rd |
| Northridge, CA | Tampa Ave & Nordhoff St |
| Oak Park, CA | Lindero Canyon Rd & Kanan Rd |
| Ontario, CA | Euclid Ave & Philadelphia St |
| Oxnard, CA | Rose Ave. & Gonzales Rd |
| Pacifica, CA | Cabrillo Hwy. and Linda Mar Boulevard |
| Pasadena, CA | California Blvd. & Lake Ave |
| Pleasanton, CA | Rosewood Drive and Santa Rita Road |
| Rancho Cucamonga, CA | Foothill Blvd & Vineyard Ave |
| Rancho Cucamonga, CA | Foothill Blvd & Day Creek Blvd |
| Riverside, CA | Arlington & Madison |
| San Francisco, CA | Silver Avenue and Goettingen Street |
| Tujunga, CA | Foothill Blvd & Pali Ave |
| Upland, CA | 8th Street & Mountain Ave |
| Vacaville, CA | Elmira Road and Nut Tree Road |
| Ventura, CA | Telegraph Rd & Day Rd |
| Walnut Creek, CA | 1827 Ygnacio Valley Rd. |
| Walnut Park, CA | Alameda St & Florence Ave |
| Westminster, CA | Goldenwest & McFadden |
| Walnut Creek, CA | Ygnacio Valley Road and San Carlos Drive |
| Las Vegas, NV | Tropicana and Jones |
| Las Vegas, NV | Centennial and Simmons |