After eight years and two bankruptcies, Fresh & Easy is no more. The last 97 stores in the bankrupt West Coast grocery chain wrapped up their going-out-of-business sales on Friday, November 13th, reportedly discounting items up to 90% off before shutting their doors for good.
Now, all that remain are a lot of creditors who want to get paid, and well over a hundred empty storefronts – the newly-closed locations, plus dozens more that were shut down earlier this year before the bankruptcy, that have been sitting empty ever since.
All of the stores and their statuses are listed below. Keep coming back here for the newest developments, as more buyers emerge.
The latest updates:
February 25:
Four stores have been added to the list of rejected leases, including three that real estate developer OA Partners had been marketing for sale.
December 30:
Fresh & Easy has sold another store, this one in City of Industry, California, where Little Saigon Supermarket has made a $20,000 offer. Fresh & Easy has also moved to reject four more leases (see the full list of affected stores, under the heading "Rejected Leases", below).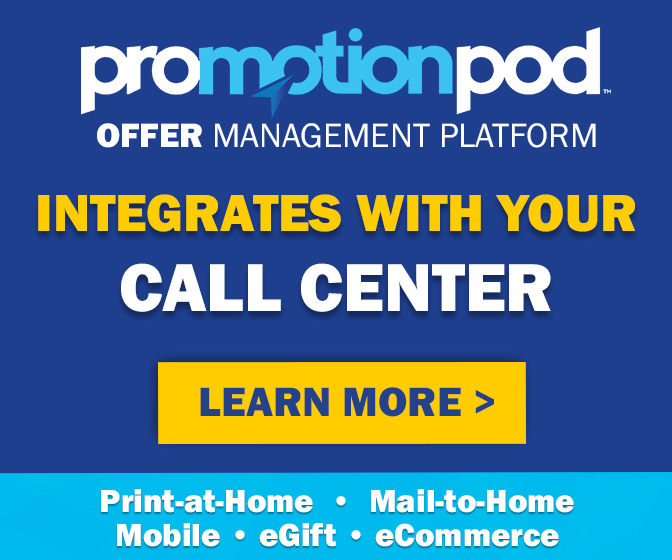 December 23:
CVS has made offers for five additional stores in California, adding to the eight it had already purchased (see the list below).
December 2:
Only three stores were subject to a competitive auction this week. Several others were sold to a sole bidder, and still others were sold to their own landlords. Among the winning bidders were Safeway, Grocery Outlet and United Market (see the full list below). Real estate developer OA Partners purchased the designation rights for four stores, which means it will market the stores for sale and pay Fresh & Easy a percentage of the proceeds.
November 27:
Fresh & Easy has notified the bankruptcy court of its intention to reject – or walk away from – several dozen leases, giving up hope of selling them. It had already rejected the leases of dozens of other previously-closed stores. That means it will be up to the leaseholders to find new tenants, and Fresh & Easy is off the hook. See the full list of rejected leases below.
November 25:
Eight locations, including one of the recently-closed stores and seven previously-closed locations, have now been sold to CVS (see the list below).
November 19:
As it wound down operations, Fresh & Easy filed papers in bankruptcy court, seeing approval for a proposed auction process to dispose of its stores and raise some cash to help pay off its debts. The company plans to solicit bids until November 25th, ahead of an auction to be held on December 1st. After any potential objections are heard, Fresh & Easy hopes to finalize the sales on December 7th.
TO BE SOLD TO CVS:
| | | |
| --- | --- | --- |
| Address | City | State |
| 955 Catalina Blvd. | San Diego | CA |
| 16049 Baseline Ave. | Fontana | CA |
| 11900 Balboa Blvd. | Granada Hills | CA |
| 2260 E. Thompson Blvd. | Ventura | CA |
| 375 32nd Ave. | San Francisco | CA |
SOLD TO CVS, APPROVED NOV. 25TH:
| | | |
| --- | --- | --- |
| Address | City | State |
| 336 N. Milpas | Santa Barbara | CA |
| 9665 Campo Rd. | Spring Valley | CA * |
| 691 3rd Ave. | Chula Vista | CA * |
| Panama Lane and Stine Road | Bakersfield | CA * |
| Central & Adams | Los Angeles | CA * |
| Lindero Canyon Rd & Kanan Rd | Oak Park | CA * |
| Foothill Blvd & Vineyard Ave | Rancho Cucamonga | CA * |
| 40th Street and Camelback Road | Phoenix | AZ * |
* Stores closed prior to October bankruptcy

OTHER STORES AUCTIONED AND SOLD SO FAR:
| | | | |
| --- | --- | --- | --- |
| Address | City | State | Buyer |
| 21580 Valley Blvd. | City of Industry | CA | Little Saigon Supermarket |
| 4211 Eagle Rock Blvd | Los Angeles | CA | Camden Holdings, LLC |
| 3151 Harbor Blvd. | Costa Mesa | CA | JPN Mart, Inc. (Seiwa Market) |
| 3300 Atlantic Ave. | Long Beach | CA | MNG II, LP |
| 1803 E. Chapman | Orange | CA | Grocery Outlet |
| 11100 Olive Dr. | Bakersfield | CA | OA Partners, LLC |
| 1489 Bird Ave. | San Jose | CA | Safeway |
| 1750 E. Channel Islands Blvd. | Oxnard | CA | OA Partners, LLC |
| 13301 Whittier Blvd. | Whittier | CA | Grocery Outlet |
| 8320 Firestone Blvd. | Downey | CA | Grocery Outlet |
| 577 I Street | Reedley | CA | United Market |
| 1180 N. Fair Oaks Ave. | Sunnyvale | CA | Grocery Outlet |
| 1340 E. 7th St. | Long Beach | CA | Grocery Outlet |
| 9026 E. Valley Blvd. | Rosemead | CA | Grocery Outlet |
| 6350 Foothill Blvd. | Tujunga | CA * | Galleria Market |
* Stores closed prior to October bankruptcy

STORES BOUGHT BACK BY LEASEHOLDERS:
| | | | |
| --- | --- | --- | --- |
| Address | City | State | Buyer |
| 5805 West Ray Rd. | Chandler | AZ | Auerbach Laguna Village LLC |
| 2215 Huntington Dr. | Duarte | CA | Meiloon Holdings, LLC |
| 6755 Mira Mesa | San Diego | CA | Plaza Sorrento Partners, LLC |
| 4150 N. First St. | San Jose | CA | SVF @ First San Jose Corp. |
| 13207-B Gladstone Ave. | Sylmar | CA | Sylmar Plaza Shopping Center, Inc. |
| 3335 S. Figueroa St. | Los Angeles | CA | Wilson University Gateway, LLC |
| 2484 W. Victory Blvd. | Burbank | CA | GAM Venture One, LLC |
| 8650 W. Tropicana Ave. | Las Vegas | NV | Enduro, LLC |
| 1101 S. Main | Fallbrook | CA | Fallbrook Plaza LLC |
PREVIOUSLY SOLD TO GROCERY OUTLET:
| | | |
| --- | --- | --- |
| Address | City | State |
| 1835 Newport Blvd. | Costa Mesa | CA |
| 15412 Goldenwest St. | Westminster | CA |
| 2001 Whittier Blvd. | La Habra | CA |
| 6436 E. Spring St. | Long Beach | CA |
| 355 N. Citrus Ave. | Azusa | CA |
| 2175 W. Rosecrans Ave. | Compton | CA |
| 175 S. Mountain Ave. | Upland | CA |
| 2275 S. Euclid Ave. | Ontario | CA |
REJECTED LEASES:
| | | |
| --- | --- | --- |
| Address | City | State |
| 2201 Palos Verdes Dr. West | Palos Verdes Estates | CA |
| 1640 Oceanside Blvd. | Oceanside | CA |
| 11200 Brimhall Rd. | Bakersfield | CA |
| 8921 Washington Blvd. | Pico Rivera | CA |
| 15230 Vanowen St. | Los Angeles | CA |
| 1615 W. Verdugo Ave. | Burbank | CA |
| 2475 Cherry Ave. | Signal Hill | CA |
| 8765 Trautwein Rd. | Riverside | CA |
| 945 E Vistaway | Vista | CA |
| 4473 Alamo Street | Simi Valley | CA |
| 2211 W. Esplanade Ave. | San Jacinto | CA |
| 205 N. Grand Ave. | Covina | CA |
| 9475 W. Desert Inn Rd. | Las Vegas | NV |
| 265 W. Centennial Pkwy. | North Las Vegas | NV |
| 7021 Hollywood Blvd. | Los Angeles | CA |
| 450 The Promenade N | Long Beach | CA |
| 2249 Las Posas | Camarillo | CA * |
| 1126 Calimesa Blvd. | Calimesa | CA |
| 467 E. Silverado Ranch Blvd. | Las Vegas | NV |
| 31049 Mission Blvd. | Hayward | CA |
| 146 S. Main St. | Orange | CA |
| 4869 S. Bradley Rd. | Orcutt | CA |
| 2340 S. Azusa Ave. | West Covina | CA |
| 30025 Date Palm Dr. | Cathedral City | CA |
| 12811 W. Sherman Way | Los Angeles | CA |
| 4930 Paramount Blvd. | Lakewood | CA |
| 7595 W. Vegas Dr. | Las Vegas | NV |
| 26640 Western Avenue | Los Angeles | CA * |
| 5639 Centennial Center Blvd. | Las Vegas | NV |
| 8788 Navajo Rd. | San Diego | CA |
| 23719 Moulton Pkwy | Laguna Hills | CA |
| 4908 North River Rd. | Oceanside | CA |
| 1207 S. Euclid | Fullerton | CA |
| 144 W. Los Angeles Ave. | Moorpark | CA |
| 44060 Margarita Rd. | Temucula | CA |
| 102 S. Sunrise Way | Palm Springs | CA |
| 9350 Lake Mead Blvd. | Las Vegas | NV |
| 2121 W. Main St. | Alhambra | CA |
| 440 S. Anaheim Hills Rd. | Anaheim Hills | CA |
| 1000 W. West Covina Pkwy | West Covina | CA |
| 8500 S. Eastern Ave. | Henderson | NV |
| 33441 W. Yucalpa Blvd. | Yucalpa | CA |
| 1525 W. Imola Ave. | Napa | CA |
| 28985 Golden Lantern | Laguna Niguel | CA |
| 655 W. Indian School Rd. | Phoenix | AZ |
| 1788 S. La Cienega Blvd. | Los Angeles | CA |
| 7919 E. Thomas Rd. | Scottsdale | AZ |
| 7812 N. 12th St. | Phoenix | AZ |
| 12452 Valley View St. | Garden Grove | CA |
| 10930 Rosecrans Ave. | Norwalk | CA |
| 16100 Perris Blvd. | Moreno Valley | CA * |
| 649 Beck Ave. | Fairfield | CA * |
| 9380 Warner Blvd. | Fountain Valley | CA * |
| 1321 S Grand Ave. | Glendora | CA * |
| 9720 Wintergardens Blvd. | Lakeside | CA * |
| 16617 Dove Canyon Rd. | San Diego | CA * |
| 5755 E. Charleston Blvd. | Las Vegas | NV * |
| 9093 W Union Hills Dr. | Peoria | AZ * |
| 22475 El Toro Rd. | Lake Forest | CA * |
| 4131 Oceanside Blvd. | Oceanside | CA * |
| 630 S. Gaffney St. | San Pedro | CA * |
| 800 Pacific Coast Hwy. | Seal Beach | CA * |
| 15630 Ventura Blvd. | Encino | CA * |
| 12th St and Bell Rd | Phoenix | AZ * |
| 48th St and Ray Rd | Phoenix | AZ * |
| Scottsdale Rd and Shea Blvd | Scottsdale | AZ * |
| Foothill Blvd & Second Ave | Arcadia | CA * |
| Stockdale Hwy & California Ave | Bakersfield | CA * |
| Valley View & La Palma | Buena Park | CA * |
| Chino Hills Pkwy & Eucalyptus Ave | Chino Hills | CA * |
| Herndon and Fowler Aves. | Clovis | CA * |
| Ontario & Rimpau | Corona | CA * |
| Diablo Road and I-680 | Danville | CA * |
| Cedar and Nees | Fresno | CA * |
| Shaw and West Aves. | Fresno | CA * |
| Hesperian Blvd & A St. | Hayward | CA * |
| Limonite Ave & Clay St. | Jurupa Valley | CA * |
| Imperial & Santa Gertrudes | La Mirada | CA * |
| 1009 North H St. | Lompoc | CA * |
| Wendy Dr & Old Conejo Rd | Newbury Park | CA * |
| Tampa Ave & Nordhoff St | Northridge | CA * |
| Rose Ave. & Gonzales Rd | Oxnard | CA * |
| California Blvd. & Lake Ave | Pasadena | CA * |
| Rosewood Dr and Santa Rita Rd | Pleasanton | CA * |
| Arlington & Madison | Riverside | CA * |
| Elmira Rd and Nut Tree Rd | Vacaville | CA * |
| Telegraph Rd & Day Rd | Ventura | CA * |
| 1827 Ygnacio Valley Rd. | Walnut Creek | CA * |
| Alameda St & Florence Ave | Walnut Park | CA * |
| Tropicana and Jones | Las Vegas | NV * |
| Centennial and Simmons | Las Vegas | NV * |
* Stores closed prior to October bankruptcy

STORES STILL AVAILABLE FOR SALE:
| | | |
| --- | --- | --- |
| Address | City | State |
| 2800 Wilshire Blvd. | Santa Monica | CA * |
| 1025 E Adams Blvd. | Los Angeles | CA * |
| 580 N. Rengstorff | Mountain View | CA |
| 1700-C Rosecrans Ave. | Manhattan Beach | CA |
| 632 Lindero Canyon Rd. | Oak Park | CA * |
| 39530 Murrieta Hot Springs Rd. | Murrieta | CA |
| 10725 W. Thomas Rd. | Avondale | AZ |
| 4588 S. Higley Rd. | Gilbert | AZ |
| 2758 South Crimson Rd. | Mesa | AZ |
| 4760 W. Cactus Ave. | Clark County | NV |
| 3053 N. Jones Blvd. | Las Vegas | NV |
| 1537 S. Higley Rd. | Gilbert | AZ |
| 1960 W. Baseline Rd. | Phoenix | AZ |
| 4036 Lone Tree Way | Antioch | CA |
| 150 Cinnamon Dr. | Lemoore | CA |
| 3231 E. University Ave. | San Diego | CA |
| 2238 Broad St. | San Luis Obispo | CA |
| 685 E. Bonita Ave. | San Dimas | CA |
| 21815 Hawthorne Blvd. | Torrance | CA |
| 1660 W. Sunset Rd. | Henderson | NV |
| 600 S. Green Valley Pkwy. | Henderson | NV |
| 1400 S. Boulder Hwy. | Henderson | NV |
| 7752 N. El Capitan Way | Las Vegas | NV |
| Baseline and Kyrene Rds | Tempe | AZ * |
| 5410 Ygnacio Valley Rd. | Concord | CA * |
| Pacific Coast Hwy & 8th St | Hermosa Beach | CA * |
| Woodruff & South | Lakewood | CA * |
| Cabrillo Hwy. and Linda Mar Blvd | Pacifica | CA * |
| Foothill Blvd & Day Creek Blvd | Rancho Cucamonga | CA * |
| Silver Avenue and Goettingen Street | San Francisco | CA * |
| Foothill Blvd & Pali Ave | Tujunga | CA * |
| Ygnacio Valley Rd & San Carlos Dr | Walnut Creek | CA * |
* Stores closed prior to October bankruptcy