The latest updates:
May 13:
The fate of the final few unclaimed stores has now been determined. The court has approved Haggen's motion to reject the leases of seven unsold stores, plus an eighth in Burien, Washington that was once slated to be sold to Albertsons. With all of the former and remaining Haggen stores now accounted for, this buttons up the Haggen bankruptcy and auction story for good.
March 14:
Haggen and Albertsons have announced that 14 of the 29 stores that Albertsons will be acquiring, will retain the Haggen name and be operated as a distinct, Albertsons-owned business unit. See the full list of the fate of each location below, and the complete story here.
March 11:
Haggen has confirmed an agreement to sell 29 of its remaining core stores to Albertsons. See the list of affected stores below, and read the full story here.
March 9:
First, the union representing Haggen employees leaked word that a possible deal is in the works, for Albertsons to buy Haggen's remaining core stores (read more about that development here). All sides would have to act quickly, though, since those stores were due to be auctioned this Friday. But that's no longer an issue – because, for the fifth time, the auction has been delayed. The new auction date – if it ends up taking place at all – is next Friday, March 18th.
Meanwhile, four non-core stores that have not yet sold, but are still open, will be closing soon. Haggen has notified the bankruptcy court of its intention to begin going-out-of-business sales at its stores in Clackamas and West Linn, Oregon; in Federal Way, Washington; and the 15840 1st Avenue South store in Burien, Washington.
February 19:
If you're marking the date on your calendar when Haggen plans to auction its remaining stores – hope you're writing in a pencil. The auction has been delayed for the fourth time, and is now scheduled for March 11th.
February 8:
Another delay for the auction to sell the rest of Haggen's locations. Originally scheduled for January 8th, delayed until February 5th and further delayed to February 11th, the auction is now scheduled to be held on February 22nd.
February 2:
The auction of Haggen's remaining stores that was to take place on February 5th, has been delayed by six days. It's now scheduled to be held on February 11th, far from home, in the offices of a law firm in New York City.
January 15:
Under the terms of their sale agreement, all of the Haggen stores purchased by Albertsons had been cleared out prior to their transfer, so Albertsons could get a fresh start with empty buildings. All of them, that is, except one – the Haggen store on Canyon Road in Puyallup, Washington. So in an unusual turn of events, Haggen has told the bankruptcy court that it plans to hold a going-out-of-business liquidation sale in the coming weeks, so the Puyallup store will also be delivered to Albertsons as an emptied-out blank slate.
December 30:
Haggen has added 16 more stores to the list of leases it intends to reject, or walk away from, which means it's given up hope of selling the majority of the stores that were put up for auction in November (see the list of affected stores under the heading "Rejected Leases" below). That leaves just five closed stores that Haggen still hopes to sell, ahead of a planned February auction for all the rest.
December 22:
Dozens more stores that didn't sell at auction are still available, and now Smart & Final wants one of them. It's made an offer for the Palm Desert, CA store which, if approved, would bring to 29 the number of shuttered Haggen stores that Smart & Final has acquired.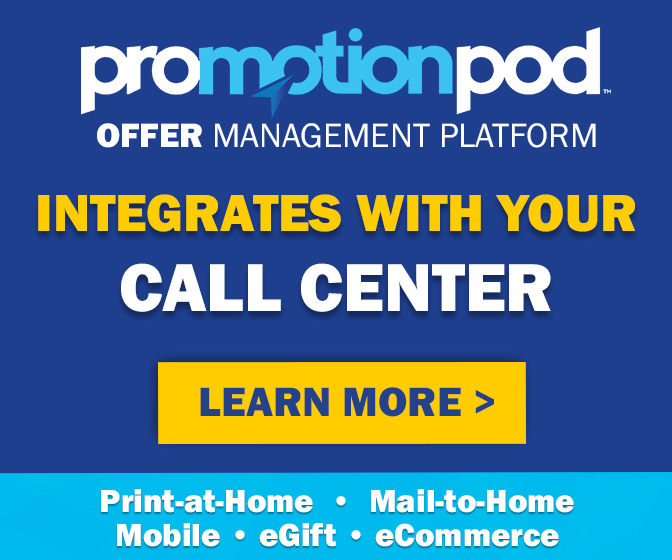 December 14:
Albertsons has picked up another couple of stores, in San Marcos and Santa Barbara. The court has approved Albertsons' backup bid for the San Marcos property, after the proposed sale to Carnival Supermarkets did not go through. Albertsons' bid for the Cliff Drive store in Santa Barbara was also approved, in lieu of the originally proposed sale to SB Grocery, LLC (Roxy's Market).
December 9:
Haggen has added five more stores to the list of leases it intends to reject (see the list below). That brings to nearly two dozen, the number of unsold stores that Haggen is abandoning, and giving up hope of selling.
December 4:
In addition to approving Carnival Supermarket's pending purchase of the Chula Vista store it won at auction last month, the bankruptcy judge has approved Haggen's proposed process for selling its 33 remaining stores, with the original January 8th auction moved back to February 5th. One store in Eugene, Oregon, which was originally won at auction by Albertsons, is now on the February list and is once again available for sale.
November 30:
Haggen has notified the court of its intention to reject the leases of 16 stores, adding to three rejected leases that were approved last week (see the list below). That means Haggen has essentially given up hope of selling these locations, and is simply walking away. It will now be up to the leaseholders to find new tenants. That leaves 28 closed stores that Haggen still hopes to sell, in addition to the 32 still-open stores that are slated for auction in January.
November 25:
The bankruptcy judge has approved the sale of nearly all of the stores auctioned earlier this month. 47 of 55 stores that received bids have now officially been sold, 30 of them to their original owner, Albertsons. In a statement, Albertsons said it plans to "re-open the stores under its various operating banners in 2016." Approval for the remaining eight stores sold so far, is still pending.
November 13:
The bankruptcy court has approved the proposed sale of three dozen stores to Gelson's and Smart & Final that were first announced last month. Gelson's bid of $36 million for 8 stores, and Smart & Final's $56 million offer for 28 stores, were finalized after no other bidders made offers (see the list of stores going to each, below).
November 13:
In court documents filed early Friday morning, Haggen announced the successful bidders for more than half of the stores it sought to sell at auction this week. 55 stores in all have found potential buyers, pending the bankruptcy court's approval in a hearing scheduled for November 24th. Individual selling prices were not disclosed, though Haggen announced that it had raised a total of more than $47 million from the auctions. See the full list of stores, bidders and still-unclaimed locations below.
November 9:
Haggen now plans to seek buyers for ALL of its stores. See details here.
November 6 – First on Coupons in the News:
As Haggen abandons its ill-fated West Coast expansion plan, the grocery chain has announced which of its stores will be auctioned, when, and to whom – and there's a surprising name on the list.
Grocers including Smart & Final, Sprouts and Stater Bros. are on the newest list of potential buyers. And in an unusual twist to this unusual story, Albertsons is now looking to buy back at least three dozen stores that it was forced to sell to Haggen in the first place.
As a condition for approving Albertsons' acquisition of Safeway, the Federal Trade Commission ordered Albertsons to sell off 168 Albertsons, Safeway and Vons and Tom Thumb stores. Haggen jumped at the chance to buy 146 of them, then almost immediately ran into trouble. A rapid downward spiral soon culminated in Haggen's decision to shut down and sell off most of its new acquisitions.
In various interviews, FTC officials have defended their decision to approve the stores' sale to Haggen, saying they had no inkling Haggen would fail so swiftly and spectacularly. Since then, some unions, employees and others have lobbied the FTC to allow Albertsons to buy some of the stores back. Any anticompetitive concerns aside, they say, it's certainly preferable to allowing the stores to sit empty and leaving their employees without jobs. That is, if Albertsons decides to continue to operate the stores, and not merely sit on the sites to prevent them from going to any potential competitors.
Here is the latest list of the status of each store, which will be continually updated as more buyers emerge. So if your store is still on the list of stores for sale, keep coming back here for the newest developments.
STORES SOLD TO ALBERTSONS, TO RETAIN HAGGEN NAME:
| | | | |
| --- | --- | --- | --- |
| Address | City | State | Original banner |
| 1406 Lake Tapps Parkway East | Auburn | WA | Original Haggen |
| 2814 Meridian | Bellingham | WA | Original Haggen |
| 1401 12th Street | Bellingham | WA | Original Haggen |
| 210 36th St. | Bellingham | WA | Original Haggen |
| 2900 Woburn St | Bellingham | WA | Original Haggen |
| 757 Haggen Dr. | Burlington | WA | Original Haggen |
| 1815 Main Street | Ferndale | WA | Original Haggen |
| 8915 Market Place NE | Lake Stevens | WA | Original Haggen |
| 3711 88th St NE | Marysville | WA | Original Haggen |
| 2601 East Division | Mount Vernon | WA | Original Haggen |
| 31565 State Route 20, #1 | Oak Harbor | WA | Former Safeway |
| 1313 Cooper Point Road SW | Olympia | WA | Original Haggen |
| 1301 Avenue D | Snohomish | WA | Original Haggen |
| 26603 72nd Ave NW | Stanwood | WA | Original Haggen |
| 17641 Garden Way NE | Woodinville | WA | Original Haggen |
STORES SOLD TO ALBERTSONS, TO BE CONVERTED BACK TO ALBERTSONS:
| | | | |
| --- | --- | --- | --- |
| Address | City | State | Original banner |
| 1800 N.E. 3rd St | Bend | OR | Former Albertsons |
| 61155 S. Hwy 97 | Bend | OR | Former Albertsons |
| 1675 W. 18th Ave | Eugene | OR | Former Albertsons |
| 1690 Allen Creek Rd | Grants Pass | OR | Former Albertsons |
| 16199 Boones Ferry Road | Lake Oswego | OR | Former Albertsons |
| 14300 S W Barrows Rd | Tigard | OR | Former Albertsons |
| 17171 Bothell Way N.E. | Lake Forest Park | WA | Former Albertsons |
| 8611 Steilacoom Blvd SW | Lakewood | WA | Former Albertsons |
| 3520 Pacific Ave SE | Olympia | WA | Former Albertsons |
| 3925 236th Ave NE | Redmond | WA | Former Albertsons |
| 17520 State Route 9 SE | Snohomish | WA | Former Albertsons |
| 450 N. Wilbur Ave | Walla Walla | WA | Former Albertsons |
| 1128 N. Miller | Wenatchee | WA | Former Albertsons |
| 3075 Hilyard St. | Eugene | OR | Former Albertsons |
STORES SOLD INDIVIDUALLY (NOT AT AUCTION):
| | | | | |
| --- | --- | --- | --- | --- |
| Address | City | State | Original banner | Buyer |
| 72675 Highway 111 | Palm Desert | CA | Former Vons | Smart & Final LLC |
| 1940 Village Center Circle | Las Vegas | NV | Former Vons | Trails Village Center Company |
STORES AUCTIONED ON NOV. 9TH:
| | | | | |
| --- | --- | --- | --- | --- |
| Address | City | State | Original banner | Buyer |
| 1980 Mcculloch Blvd | Lake Havasu City | AZ | Former Albertsons | Albertsons LLC |
| 10380 East Broadway Boulevard | Tucson | AZ | Former Safeway | Albertsons LLC |
| 1350 N Silverbell Road | Tucson | AZ | Former Albertsons | Albertsons LLC |
| 30252 Crown Valley Parkway | Laguna Niguel | CA | Former Vons | Smart & Final LLC |
| 17662 17th Street | Tustin | CA | Former Vons | Tustin Safe LLC |
| 6240 Foothill Blvd | Tujunga | CA | Former Albertsons | Albertsons LLC |
| 240 S. Diamond Bar Blvd | Diamond Bar | CA | Former Vons | Smart & Final LLC |
| 26518 Bouquet Canyon Road | Saugus | CA | Former Vons | Albertsons LLC |
| 3830 W Verdugo Ave | Burbank | CA | Former Albertsons | Smart & Final LLC |
| 8985 Venice Bl – Ste B | Los Angeles | CA | Former Albertsons | SFM, LLC (Sprouts) |
| 23381 Mulholland Dr | Woodland Hills | CA | Former Vons | Regency Centers, L.P. |
| 2130 Pacific Coast Hwy | Lomita | CA | Former Albertsons | Balboa Retail, LLC |
| 3500 Panama Lane | Bakersfield | CA | Former Albertsons | Albertsons LLC |
| 8200 E Stockdale Hwy | Bakersfield | CA | Former Albertsons | Albertsons LLC |
| 8850 Foothill Blvd. | Rancho Cucamonga | CA | Former Albertsons | Albertsons LLC |
STORES AUCTIONED ON NOV. 10TH:
| | | | | |
| --- | --- | --- | --- | --- |
| Address | City | State | Original banner | Buyer |
| 2400 Las Posas Rd | Camarillo | CA | Former Albertsons | Donahue Schriber Realty Group, L.P. |
| 2800 Cochran | Simi Valley | CA | Former Albertsons | SFM, LLC (Sprouts) |
| 660 E. Los Angeles Ave | Simi Valley | CA | Former Vons | Stater Bros. Markets |
| 1500 N. 'H' Street | Lompoc | CA | Former Albertsons | Albertsons LLC |
| 163 S. Turnpike Rd | Goleta | CA | Former Vons | Albertsons LLC |
| 175 N. Fairview Ave. | Goleta | CA | Former Vons | SFM, LLC (Sprouts) |
| 2010 Cliff Dr. | Santa Barbara | CA | Former Albertsons | Albertsons LLC |
| 505 Telegraph Canyon Rd | Chula Vista | CA | Former Vons | Tawa, Inc. (99 Ranch Market) |
| 870 Third Ave | Chula Vista | CA | Former Vons | Carnival Supermarket Inc. |
| 2235 University Ave | San Diego | CA | Former Albertsons | Smart & Final LLC |
| 1608 Broadway St | El Cajon | CA | Former Albertsons | Albertsons LLC |
| 5630 Lake Murray Blvd | La Mesa | CA | Former Vons | Albertsons LLC |
| 14837 Pomerado Road | Poway | CA | Former Albertsons | Regency Centers, LP |
| 12475 Rancho Bernardo Rd | Rancho Bernardo | CA | Former Albertsons | Albertsons LLC |
| 7895 Highland Village Place | San Diego | CA | Former Albertsons | Albertsons LLC |
| 5950 Balboa Ave | San Diego | CA | Former Albertsons | Tawa, Inc. (99 Ranch Market) |
| 671 Rancho Santa Fe | San Marcos | CA | Former Vons | Albertsons LLC |
| 422 W Washington St | San Diego | CA | Former Albertsons | Good Food Holdings (Bristol Farms) |
| 2910 Bicentennial Parkway | Henderson | NV | Former Albertsons | Albertsons LLC |
| 575 College Drive | Henderson | NV | Former Albertsons | Albertsons LLC |
| 190 N. Boulder Hwy | Henderson | NV | Former Albertsons | Albertsons LLC |
| 7530 W. Lake Mead Blvd | Las Vegas | NV | Former Vons | SFM, LLC (Sprouts) |
STORES AUCTIONED ON NOV. 11TH:
| | | | | |
| --- | --- | --- | --- | --- |
| Address | City | State | Original banner | Buyer |
| 8155 S.W. Hall | Beaverton | OR | Former Albertsons | Tawa, Inc. (99 Ranch Market) |
| 1120 Campbell Street | Baker City | OR | Former Albertsons | Albertsons LLC |
| 5415 Main Street | Springfield | OR | Former Safeway | Albertsons LLC |
| 585 Siskiyou Boulevard | Ashland | OR | Former Safeway | Albertsons LLC |
| 12725 First Ave. S. | Burien | WA | Former Albertsons | Albertsons LLC |
| 14215 SE Petrovitsky Rd | Renton | WA | Former Albertsons | Albertsons LLC |
| 7601 Evergreen Way | Everett | WA | Former Safeway | Albertsons LLC |
| 4300 NE 4th | Renton | WA | Former Safeway | Albertsons LLC |
| 15332 Aurora Ave N | Shoreline | WA | Former Safeway | Albertsons LLC |
| 3355 Bethel Rd. S.e. | Port Orchard | WA | Former Safeway | Albertsons LLC |
| 1233 N. Liberty Lake Road | Liberty Lake | WA | Former Safeway | Yoke's Foods, Inc. |
| 15805 Pacific Ave. S. | Spanaway/Tacoma | WA | Former Safeway | Albertsons LLC |
| 4831 Point Fosdick Dr Nw | Gig Harbor | WA | Former Safeway | Albertsons LLC |
| 11012 Canyon Rd. East | Puyallup | WA | Former Albertsons | Albertsons LLC |
| 2800 Milton Way | Milton | WA | Former Albertsons | Albertsons LLC |
STORES SOLD TO GELSON'S:
| | | | |
| --- | --- | --- | --- |
| Address | City | State | Original banner |
| 2627 Lincoln Blvd | Santa Monica | CA | Former Albertsons |
| 1736 Avenida De Los Arboles | Thousand Oaks | CA | Former Albertsons |
| 30922 South Pacific Coast Hwy. | Laguna Beach | CA | Former Albertsons |
| 2707 Via De La Valle | Del Mar | CA | Former Albertsons |
| 7660 El Camino Real | Carlsbad | CA | Former Albertsons |
| 730 Turquoise St | San Diego | CA | Former Albertsons |
| 25636 Crown Valley Parkway | Ladera Ranch | CA | Former Vons |
| 36-101 Bob Hope Drive | Rancho Mirage | CA | Former Vons |
STORES SOLD TO SMART & FINAL:
| | | | |
| --- | --- | --- | --- |
| Address | City | State | Original banner |
| 1191 E. Creston Road | Paso Robles | CA | Former Vons |
| 5770 Lindero Canyon Rd | Westlake Village | CA | Former Albertsons |
| 5038 W Avenue North | Palmdale | CA | Former Albertsons |
| 21672 Plano Trabuco Rd. | Trabuco Canyon | CA | Former Albertsons |
| 21500 Yorba Linda Blvd. | Yorba Linda | CA | Former Albertsons |
| 360 East H St | Chula Vista | CA | Former Vons |
| 13439 Camino Canada | El Cajon | CA | Former Vons |
| 850 Linden Avenue | Carpinteria | CA | Former Vons |
| 8200 El Camino Real | Atascadero | CA | Former Albertsons |
| 3943 State St. | Santa Barbara | CA | Former Albertsons |
| 615 N. Pacific Coast Hwy. | Redondo Beach | CA | Former Albertsons |
| 1516 S. Pacific Coast Hwy | Redondo Beach | CA | Former Albertsons |
| 2100 Newbury Road | Newbury Park | CA | Former Vons |
| 5135 Los Angeles Avenue | Simi Valley | CA | Former Albertsons |
| 7800 Telegraph Road | Ventura | CA | Former Albertsons |
| 21035 Hawthorne Blvd | Torrance | CA | Former Albertsons |
| 4200 Chino Hills Pkwy Ste. 400 | Chino Hills | CA | Former Vons |
| 1636 W 25th St | San Pedro | CA | Former Albertsons |
| 955 Carlsbad Village Dr | Carlsbad | CA | Former Albertsons |
| 2800 Fletcher Pkwy | El Cajon | CA | Former Vons |
| 3681 Avocado Avenue | La Mesa | CA | Former Vons |
| 10740 Westview Pkwy | San Diego | CA | Former Albertsons |
| 150 B Ave | Coronado | CA | Former Albertsons |
| 10633 Tierra Santa Bl. | San Diego | CA | Former Albertsons |
| 350 W San Ysidro Blvd | San Ysidro | CA | Former Albertsons |
| 1321 Johnson Ave | San Luis Obispo | CA | Former Albertsons |
| 3049 Coast Highway | Corona Del Mar | CA | Former Albertsons |
| 9870 Magnolia Ave | Santee | CA | Former Albertsons |
REJECTED LEASES:
| | | | |
| --- | --- | --- | --- |
| Address | City | State | Original banner |
| 15840 1st Ave South | Burien | WA | Former Albertsons |
| 14800 S E Sunnyside Rd | Clackamas | OR | Former Albertsons |
| 1855 Blankenship Rd | West Linn | OR | Former Albertsons |
| 31009 Pacific Hwy South | Federal Way | WA | Former Albertsons |
| 19701 Highway 213 | Oregon City | OR | Original Haggen |
| 201 37th Ave. SE | Puyallup | WA | Original Haggen |
| 114 E Lauridsen Blvd | Port Angeles | WA | Former Albertsons |
| 4545 Cordata Parkway | Bellingham | WA | Cordata Pharmacy |
| 920 N. Ventura Rd. | Oxnard | CA | Former Albertsons |
| 111 S. 38th Street | Tacoma | WA | Former Albertsons |
| 174 East Sheldon | Prescott | AZ | Former Albertsons |
| 1031 Nevada Hwy | Boulder City | NV | Former Vons |
| 5450 River Rd. N. | Keizer | OR | Former Albertsons |
| 211 North Eighth Street | Klamath Falls | OR | Former Safeway |
| 2900 Wheaton Way | Bremerton | WA | Former Albertsons |
| 340 N E Beacon Drive | Grants Pass | OR | Former Albertsons |
| 1132 West Branch Street | Arroyo Grande | CA | Former Albertsons |
| 28090 South Western Ave | San Pedro | CA | Former Albertsons |
| 1910 N. Campus Ave. | Upland | CA | Former Albertsons |
| 8740 East Broadway | Tucson | AZ | Former Safeway |
| 14340 Penasquitos Drive | San Diego | CA | Former Albertsons |
| 550 E. First St. | Tustin | CA | Former Vons |
| 1416 E Route 66 | Flagstaff | AZ | Former Albertsons |
| 7450 E Highway 69 | Prescott Valley | AZ | Former Albertsons |
| 7900 White Lane | Bakersfield | CA | Former Albertsons |
| 3443 S Sepulveda Blvd | Los Angeles | CA | Former Albertsons |
| 820 S. Rampart Blvd. | Las Vegas | NV | Former Vons |
| 34442 N Scottsdale Road | Scottsdale | AZ | Former Albertsons |
| 25872 Muirlands Blvd. | Mission Viejo | CA | Former Albertsons |
| 11475 E Via Linda | Scottsdale | AZ | Former Albertsons |
| 2115 Artesia Bl. | Redondo Beach | CA | Former Albertsons |
| 27095 Mcbean Parkway | Santa Clarita | CA | Former Vons |
| 771 Foothill Blvd | San Luis Obispo | CA | Former Albertsons |
| 2740 S. 6th | Klamath Falls | OR | Former Safeway |
| 6235 E Spring St | Long Beach | CA | Former Albertsons |
| 1130 Los Osos Valley Road | Los Osos | CA | Former Vons |
| 16030 S W Tualatin Sherwood Rd | Sherwood | OR | Former Albertsons |
| 10830 S.E. Oak | Milwaukie | OR | Former Albertsons |
| 28751 Los Alisos Blvd. | Mission Viejo | CA | Former Vons |
| 16200 S.W. Pacific Hwy. | Tigard | OR | Former Albertsons |
| 19881 SR 2 | Monroe | WA | Former Albertsons |
| 2222 NW Bucklin Hill Road | Silverdale | WA | Former Albertsons |
| 1213 E Wishkah St | Aberdeen | WA | Original Haggen |
| 3901 Portola Pkwy | Irvine | CA | Former Vons |
| 3655 W. Anthem Way | Anthem | AZ | Former Safeway |
| 8515 SW Tualatin-Sherwood Rd. | Tualatin | OR | Original Haggen |
Image source: Haggen