Haggen is not history after all. The troubled grocer, which is about to be swallowed up by Albertsons, will retain its name on a handful of stores in Washington state once the new owners take over.
So, in summary – just over a year ago, Haggen was a small, regional grocer operating 18 stores in the Pacific Northwest. Going forward, it will be a small, regional grocer operating 15 stores in the Pacific Northwest, the only difference being that it will be operating under new ownership.
If only it could have skipped all the stuff that took place in between.
A few days after Haggen announced that it would be selling most of its remaining stores to Albertsons, and closing the rest, the two companies today revealed what will become of those 29 locations. 14 stores that Haggen had purchased from Albertsons, will be converted back into Albertsons. 14 of Haggen's original group of core stores will keep the Haggen name and will continue to be operated as part of a separate, Albertsons-owned business unit based in Haggen's Bellingham, Washington hometown. One Safeway-turned-Haggen will remain a Haggen.
"Haggen's original core group of Pacific Northwest stores set the gold standard in the markets they serve for quality fresh products and exceptional service," Albertsons CEO Bob Miller said in a statement. "We are proud to now be associated with this tradition, and want to assure Haggen's dedicated shoppers that the stores will continue to offer customers the freshest local products available and exceptional service, with the same great employees at the stores."
Haggen officials expressed relief that the 83-year-old brand, named after the founding Haggen family, won't be lost to history. "Haggen has been a part of the Pacific Northwest and the Bellingham community for more than eight decades and we will continue the traditions of operating great Haggen stores focused on community involvement, fresh northwest products and great service," said Haggen CEO John Clougher. "We are excited about the opportunity to have the backing of Albertsons and look forward to be part of the Albertsons grocery family."
But what a painful, discouraging, roundabout route it took to get to this point. Haggen might have been right where it is, but still independently-owned, had it not embarked on its disastrously ill-conceived plan to expand nearly tenfold, buying 146 Albertsons and Safeway-owned stores when those grocers were ordered to sell them, as a condition for having their merger approved.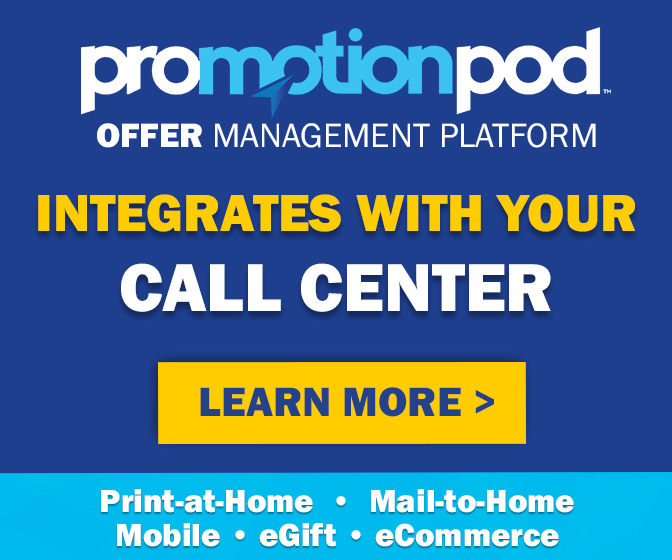 For a variety of reasons (explained in depth here), customers of the newly-rebranded Haggen stores in California, Nevada, Arizona, Oregon and Washington were wildly unimpressed and abandoned the stores in droves. Haggen quickly earned a terrible reputation as an overpriced, out-of-state interloper, and it was swiftly driven into bankruptcy and out of town.
But shoppers in Washington state who knew Haggen from way back when, were still fans. The Haggen that shoppers in other states hated, wasn't the Haggen they knew. So now, they get to welcome back their favorite store, while unimpressed shoppers in other states get to bid it good riddance. And if being owned by a big chain like Albertsons generates synergies that helps bring Haggen's prices down, all the better.
Below is a look at what will become of each of the 29 stores that Albertsons is expected to acquire, pending the bankruptcy court's approval. The complete list of the fate of all of the stores Haggen once owned, is here.
"We thank our dedicated store crews, loyal customers, vendors, partners and others that have supported us," Clougher said. "We are looking ahead to a promising future." It's a future that was once very much in doubt. But with a familiar name out front, and a new owner in charge behind the scenes, it's a future that now seems to be assured.
STORES THAT WILL REMAIN HAGGEN:
| | | | |
| --- | --- | --- | --- |
| Address | City | State | Original banner |
| 1406 Lake Tapps Parkway East | Auburn | WA | Original Haggen |
| 2814 Meridian | Bellingham | WA | Original Haggen |
| 1401 12th Street | Bellingham | WA | Original Haggen |
| 210 36th St. | Bellingham | WA | Original Haggen |
| 2900 Woburn St | Bellingham | WA | Original Haggen |
| 757 Haggen Dr. | Burlington | WA | Original Haggen |
| 1815 Main Street | Ferndale | WA | Original Haggen |
| 8915 Market Place NE | Lake Stevens | WA | Original Haggen |
| 3711 88th St NE | Marysville | WA | Original Haggen |
| 2601 East Division | Mount Vernon | WA | Original Haggen |
| 31565 State Route 20, #1 | Oak Harbor | WA | Former Safeway |
| 1313 Cooper Point Road SW | Olympia | WA | Original Haggen |
| 1301 Avenue D | Snohomish | WA | Original Haggen |
| 26603 72nd Ave NW | Stanwood | WA | Original Haggen |
| 17641 Garden Way NE | Woodinville | WA | Original Haggen |
STORES TO BE CONVERTED BACK TO ALBERTSONS:
| | | | |
| --- | --- | --- | --- |
| Address | City | State | Original banner |
| 1800 N.E. 3rd St | Bend | OR | Former Albertsons |
| 61155 S. Hwy 97 | Bend | OR | Former Albertsons |
| 1675 W. 18th Ave | Eugene | OR | Former Albertsons |
| 1690 Allen Creek Rd | Grants Pass | OR | Former Albertsons |
| 16199 Boones Ferry Road | Lake Oswego | OR | Former Albertsons |
| 14300 S W Barrows Rd | Tigard | OR | Former Albertsons |
| 17171 Bothell Way N.E. | Lake Forest Park | WA | Former Albertsons |
| 8611 Steilacoom Blvd SW | Lakewood | WA | Former Albertsons |
| 3520 Pacific Ave SE | Olympia | WA | Former Albertsons |
| 3925 236th Ave NE | Redmond | WA | Former Albertsons |
| 17520 State Route 9 SE | Snohomish | WA | Former Albertsons |
| 450 N. Wilbur Ave | Walla Walla | WA | Former Albertsons |
| 1128 N. Miller | Wenatchee | WA | Former Albertsons |
| 3075 Hilyard St. | Eugene | OR | Former Albertsons |