Scanning product bar codes, trying to take multiple in-focus photos of your overlong grocery receipts and uploading them to a cash-back rebate app can be kind of a hassle. But is it really any worse than saving labels and box tops, cutting out proofs of purchase, filling out forms, stuffing it all into an envelope and waiting a few months for a check to show up?
It was known as "refunding" back in the day, long before "extreme couponing" became a thing. But the era of mailing away for rebates is pretty much past. Now it's all about the cash-back apps. And a new survey suggests they're here to stay – even though some critics say they still have quite a few kinks to work out.
Wanderful Media has released the results of its 2015 Annual Holiday Shopping Survey, which this year focused on the impact of mobile apps, like Wanderful's own Find&Save.
67% of shoppers surveyed said they are willing to use mobile shopping apps this holiday shopping season. And 72% said they're willing to photograph and submit their receipts for cash back from a rebate app.
That's a significant vote of confidence, for a savings platform that's really just a few years old.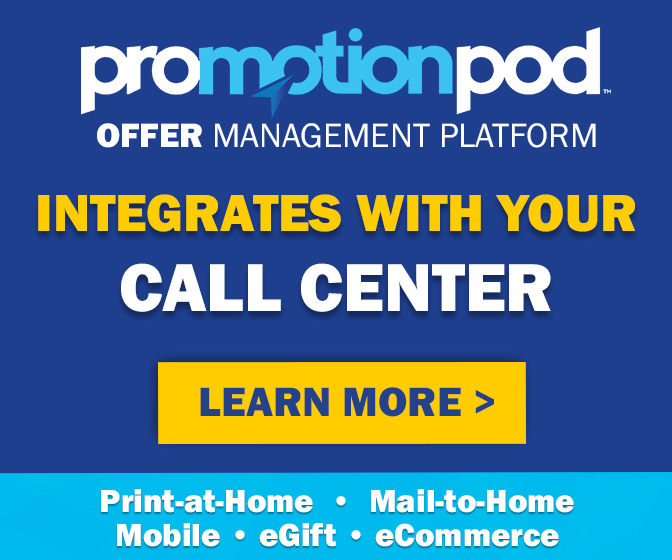 Among those who use shopping apps, a third said they use Ibotta, which makes it the most popular receipt-scanning app in the survey (though, at many stores, Ibotta is linked to a loyalty card, which eliminates the need for receipt scanning altogether). 22% said they use Snap by Groupon and 20% cited Checkout 51. Other apps like Shopmium and SavingStar weren't on the list of choices, but got a few write-in votes.
Many shoppers said they would use their cash-back apps more, if they got more cash back. When asked how much money it would take to motivate them to submit a photo of their receipt for a rebate, 30% said $5 or more. But 16% would do it for a dollar, and 10% would be willing to do it for spare change.
That's because even spare change can quickly add up. Much like cents-off coupons – where the more you use, the more you save – the regular use of rebate apps can pay off. Especially when you use them in conjunction with other deals.
For users, one of the perks of the new wave of cash-back apps, is that most can be combined with other offers. For some in the industry, though, that "perk" is a problem. Some brands frown upon allowing consumers to "double dip", using a coupon for their product and then getting cash back via a rebate app for the very same purchase.
If they really want to prevent it, they haven't quite figured out precisely how. SavingStar is the only major rebate app that officially disallows using a coupon and submitting for a rebate on the same product. But there's little it can do to enforce the prohibition.
Endorse, a rebate app pioneer that launched back in 2010, also didn't allow combining coupons and rebates. But it implemented a complicated and clumsy method of enforcing it. If your receipt itemized coupons and Endorse was able to detect on which products they were used, their value would be deducted from your rebate. If your coupons weren't itemized, Endorse would add up the value of all coupons used, divide the sum by the number of items in your rebate submission, and deduct that figure from your ultimate rebate – even if you didn't combine a coupon and a rebate on the same item at all.
Endorse ultimately folded in 2013. And no one has tried penalizing users for combining coupons and rebates since.
Many apps have no qualms about allowing users to combine deals. While not a receipt-scanning rebate app like the others, Target's Cartwheel actually encourages users to combine its percent-off offers with other promotions. And with 38% of Wanderful's survey respondents saying they use Cartwheel, the app is even more popular than Ibotta.
It's more than just combining deals that concerns some critics of cash-back apps, though. There's also the issue of outright fraud. Just as some couponers ruin a good thing for others by misusing coupons, some rebate app users have come up with ways to cheat the system. Instead of scanning bar codes of products they bought, as a proof of purchase, they might walk through the store scanning bar codes of things they have no intention of buying. Or there are even online "bar code generators" that create scannable product bar codes on demand. Then the users submit their receipts, taking a chance that they won't be scrutinized very closely, and that their request for rebates on products they never purchased will be approved.
Ultimately, there's the question of whether cash-back offers incentivize purchases at all. Coupons are like little ads – they might prompt you to buy a product that you otherwise wouldn't have. But while you might browse your cash-back apps before you shop, you don't have to with most of them. You can come home with your receipts, check to see if there are any rebate offers on things you already bought, and brands will fork over a bonus to you for things you would have purchased anyway even without a rebate offer.
But then, incentivizing you to buy a product may not be the point. What the apps are really after, is all the information on your receipt – what you bought, where and when you bought it, and more. The aggregated data is sold to marketers, who analyze it and use it to better market their products to you. So the more stuff you buy, and the more receipt data they get, the more they can get you to buy in the future.
It's like the retail circle of life.
The Coupon Information Corporation, which works to combat coupon misredemption and fraud, is working to come up with suggestions and solutions for this new world of cash-back apps. "This is a time of great innovation and opportunity in the promotions industry," CIC Executive Director Bud Miller told Coupons in the News. "However, great care must be taken to ensure that these new opportunities are both safe and secure for all parties." The CIC has formed a committee to examine issues such as security, auditing, stacking and scamming, with the ultimate aim of recommending best practices for the apps and those with whom they work. "Moving forward in a safe and secure manner will ultimately benefit the consumers served by the industry," Miller said.
No matter the concerns, brands are lining up for the chance to make their own offers available in various cash-back apps. And established companies seem to be lining up for the chance to acquire various cash-back apps. Coupons.com owner Quotient recently bought Shopmium, Groupon purchased Snap, and Checkout 51 is now part of SmartSource owner News America. As a result of its new corporate ownership, Checkout 51 is already promising "exciting changes", including "noticeably more national offers" in the coming weeks.
As the startup disruptors go mainstream, some of the loopholes could start to be closed. Well-established new owners may be able to afford to conduct more thorough receipt checks, and could help their brand partners space out their offers so their coupons and rebates don't overlap as much. Meanwhile, closed systems like Target's Cartwheel and Ibotta's loyalty card-linked rebates reduce the risk of fraud, since they don't rely on users self-reporting what they bought. And since they're connected to retailers' points of sale, each could conceivably implement a no-combining-coupons-and-rebates rule if they wanted to.
So the freewheeling era of anything goes, may ultimately change. But with their growing popularity and increased corporate interest, for better or worse, it seems the cash-back boom isn't at risk of going bust any time soon.