(Updated with reaction from Quotient Technology.)
Coupons.com owner Quotient Technology has helped shoppers save billions of dollars over the years, and continues to do so with digital, printable and cash-back offers. But some of the company's investors are not impressed.
The investment firm Engaged Capital says it's time to "change the direction of the company" and make it as valuable to investors as it is to consumers.
In a letter to Quotient's board of directors released publicly this morning, Engaged slammed the company's management, saying it's "lost all credibility with investors," and suggested that the company might be better off selling off assets to competitors if it can't find a way to make its services profitable.
"While we have a significant ownership position because we believe (Quotient) is a very valuable asset, we have become increasingly concerned with the company's consistently poor performance, both in regards to the company's share price and operations," the letter reads.
Quotient alarmed investors earlier this month when it announced the end of a relationship with a major client, Albertsons, and the apparent end of its heavily-promoted new offering aimed at competing with Catalina's checkout coupons. In 2019, Albertsons ended its relationship with Catalina in order to offer Quotient's version of checkout coupons, which involved printing personalized coupons at the bottom of shoppers' receipts. But Quotient's efforts to expand the receipt-printed coupon program to other major retailers stalled, as no other retail partners were ever announced.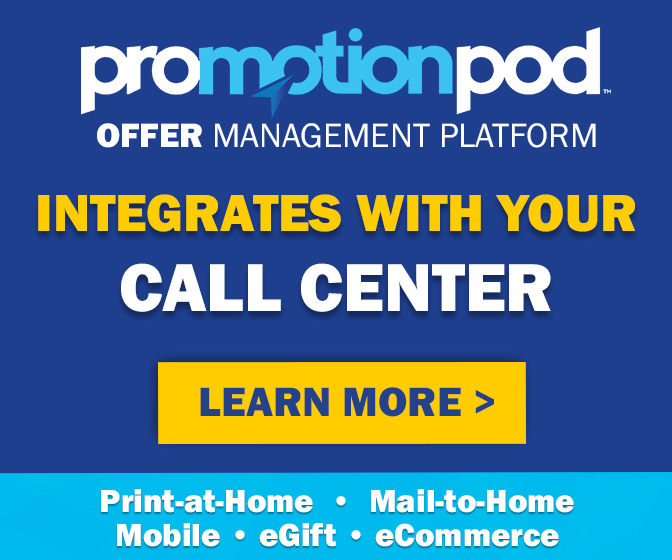 Quotient's stock price took a dive after the Albertsons news, nearing all-time lows, which Engaged said "further increased our level of concern and sense of urgency to find a long-term solution that allows (Quotient) to maximize the value of its assets."
Quotient's star property is Coupons.com, but the company has put a lot less emphasis on coupons in recent years. Its print-at-home offerings are far less robust than they used to be, and it recently transformed its app into an Ibotta-like cash-back platform. And CEO Steven Boal has publicly declared on many occasions that printed coupons are doomed and digital discounts – not necessarily in the form of traditional coupons – are the future.
Engaged doesn't necessarily have an issue with Quotient's offerings or with the future of coupons as a viable marketing tool. "We believe the company offers attractive solutions," Engaged said of Quotient. But while the company has blamed its recent disappointing financial performance on brands pulling back on promotions, Engaged says Quotient's "peers have prospered," so it can only conclude that Quotient "is suffering from a company-specific problem, not an industry- or market-wide issue."
The problems, Engaged believes, are in the boardroom. Board members "are focused on protecting themselves, rather than closely examining how to change the company's trajectory," its letter reads. And company founder Steven Boal serves as both CEO and Chairman of the Board, which Engaged calls "an antiquated practice that gives Mr. Boal outsized influence in the boardroom and creates an inherent conflict that we believe undermines the board's ability to effectively oversee management." Furthermore, "rather than taking decisive action to remedy the weak operating and share price underperformance," the letter goes on, "the board has selfishly focused on employing strategies to further entrench itself."
In a statement provided to Coupons in the News this afternoon, Quotient said its board and management "are committed to serving the best interests of the company and its stockholders and will continue to take decisive action to drive sustainable value creation. Over the last several quarters, we have made meaningful change, and are building upon a strong foundation that is supported by the industry's shift to digital and executing across our key value drivers." Quotient went on to say that its recent changes will help "set Quotient up for long-term, profitable growth" and that the company "look(s) forward to engaging with Engaged Capital to better understand their views as we continue to execute our strategy to drive shareholder value, as we do with all shareholders."
Engaged owns 6.5% of Quotient's stock, which makes it one of the company's largest shareholders. And it's seeking to buy up as much as 10%, which would make its opinion about how the company is run even more influential. Bloomberg News describes Engaged as having "a history of agitating for changes at the companies it invests in," which "has included pushing for new CEOs at some… and the sale of others."
Quotient "competes in a competitive marketplace and if the company remains oblivious to the issues in need of correction and continues to be managed for profitless growth, every director in this boardroom will be held accountable by stockholders," Engaged's letter concludes. "There are valuable assets in (Quotient) – assets that other peers and competitors would find highly attractive if the company is unable to drive profitable growth."
The coupon industry has changed a lot since Coupons.com began offering printable coupons way back in 1998. Quotient has changed with the times, modernizing with digital coupons and more personalized offers. But if current management can't make those offerings profitable – one activist investor may see to it that it finds company leaders who can.