If you're used to referring to those grocery coupons that print when you check out as "Catalina coupons", you may need to come up with another name for them. Because Catalina just got some serious competition.
Coupons.com owner Quotient Technology plans to begin offering its own version of checkout coupons, printed directly at the bottom of your receipt. And to kick things off, the company has announced that it's signed a deal with Albertsons Companies to be "their exclusive provider of targeted coupons printed at checkout".
Neither Quotient nor Albertsons would immediately confirm whether that statement means precisely what it appears to – but it sure sounds like not only will Quotient's offers be competing with Catalina coupons, they'll be replacing them altogether at more than 2,000 Albertsons, Safeway, Vons, Jewel-Osco, Shaw's, Acme, Tom Thumb, Randalls, United Supermarkets, Pavilions, Star Market, Haggen and Carrs stores across the country.
That would represent a big win for Quotient, a big loss for Catalina Marketing as it works to emerge from bankruptcy, and a big change for shoppers who will now have a brand new way of getting personalized coupons when they check out.
Catalina coupons are meant to be generated based on your purchase history, or they're triggered by specific items that you buy in a transaction. But Quotient says its offers will be much more specific, targeted and personalized. "Traditionally, you walk into a grocery store and there's been a coupon or two that gets generated when you check out," Quotient Executive Chairman Steven Boal told investors yesterday. "Well, that's generated really for every single shopper in every lane."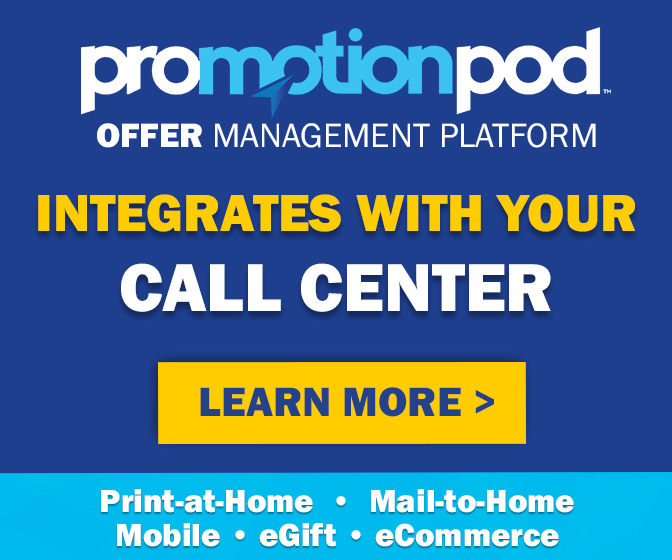 Quotient's checkout coupons will be specific to each individual shopper. Quotient already offers personalized digital coupons, so now "we're extending that to actually print at checkout at the bottom of the receipt," Quotient CEO Mir Aamir said. "Individual, unique coupons to every shopper." So the receipt coupons will essentially be printed versions of those digital offers, for shoppers who may not be digitally engaged. "This significantly expands our reach to every single shopper, not just the ones that have been registered on digital programs," Aamir said. "So think of this as expanding the reach of that targeted coupon capability pretty significantly to every shopper in the store, for all the brands."
Printing coupons directly on receipts could prove to be even more effective than having them print separately. Shoppers are less likely to walk away without their receipt, or crumple it up without even looking at it, in quite the same way that many tend to toss their Catalina coupons or leave them behind at the checkout. A 2017 survey by the marketing technology firm inStream found that 70% of shoppers said coupons printed at the bottom on their receipts were most convenient for them, beating out other types of coupons like those sent in the mail, distributed in the Sunday circulars or found online. 58% said they'd be likely to use a coupon found on their receipt, compared to only 16% who said they prefer to seek out digital coupons themselves.
Granted, inStream has a particular interest in extolling the virtues of receipt coupons, since that's precisely what it offers to its retail partners. Other shoppers find coupons printed on their receipts to be rather annoying – just ask any CVS customer who's received a receipt that's several feet long, after buying a pack of gum.
Either way, Quotient's entry into the checkout coupon space is another blow to Catalina Marketing, which filed for bankruptcy two months ago. That move came shortly after it lost Target as a client. So having Albertsons shift to Quotient won't be an easy loss to absorb either. In its bankruptcy filing, Catalina cited "an industrywide shift to digital" which is "disrupting Catalina's traditional business model." In addition, its "aging infrastructure" in need of "wholesale upgrades" hasn't helped matters.
But now, Catalina may find itself with far fewer checkout machines to upgrade, which may be just as well, as it tries to shift its focus to new digital capabilities. The company announced a couple of weeks ago that it expects to emerge from bankruptcy shortly, with a renewed focus on "accelerating critical investments in technology, advanced analytics and data science".
So it is perhaps ironic that Quotient, which represents just the type of digital competition that Catalina has been facing, has apparently swooped in while Catalina was distracted by digital, to grab a chunk of Catalina's legacy printed coupon business right out from under its nose.
Quotient didn't offer a specific timeline of when its coupons would start appearing in stores, except to say that it would be happening "soon". And no word yet on whether any retailers beyond Albertsons might be next to sign on. So keep an eye on your receipts – and on your stores' Catalina coupon machines. If the Catalina machines start to disappear, your receipts may be about to become much more valuable.