Don't look for Catalina coupons to print out at the register anymore, if you shop at one of nearly 20 grocery chains owned by one of the country's largest grocery retailers. Following through with a plan first reported here back in February, Coupons.com owner Quotient Technology has officially replaced Catalina as the provider of checkout coupons at more than 2,000 stores owned by Albertsons, including Safeway, Vons, Jewel-Osco, ACME, Shaw's and more.
But these coupons are different than the ones that Catalina offers. Catalina has dedicated coupon-printing machines that generate coupons based on your purchase history, or on specific items that you buy in a transaction. Some offers are promoted in store ("Buy 2 of these items and earn a $2 Catalina coupon good on your next purchase!"), while other offers are shared online and on coupon blogs, so savvy shoppers know just what to buy in order to trigger a Catalina coupon.
The Quotient offers print right at the bottom of your receipt. And there's no telling what – if any – offer you might get. So even though Albertsons took out the Catalina machines last month, many shoppers haven't even noticed the new Quotient offers, since they haven't actually received one yet.
Quotient calls them "In-Lane targeted coupons," and says they represent "a far superior solution than what was available before."
"Traditionally, you walk into a grocery store and there's been a coupon or two that gets generated when you check out," Quotient CEO Steven Boal told investors earlier this year. "Well, that's generated really for every single shopper in every lane."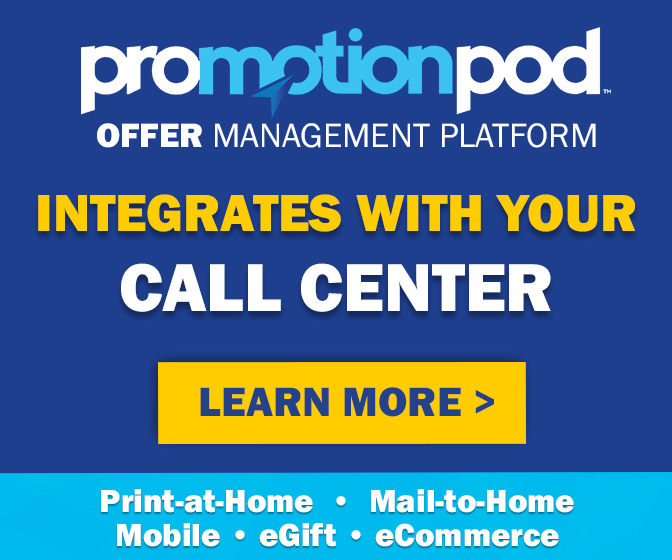 The receipt-printed coupons, in contrast, are essentially paper versions of the personalized digital coupons that Quotient already offers. "In-Lane enables retailers to merge their digital and physical promotions platforms… to target shoppers across online and offline," Boal told investors earlier this month. "This significantly expands our reach to every single shopper, not just the ones that have been registered on digital programs," then-CEO Mir Aamir explained earlier this year.
That's good news for Quotient and its clients, maybe not as good for couponers who had grown used to planning their shopping trips around anticipating exactly what Catalina coupons they would receive and when.
"In this new program, we do not know what is going to print. So there is no way to combine sales with Catalina printouts. That is a huge disadvantage," one commenter wrote on the couponing blog Super Safeway. "I have always liked the Catalinas so I'm sorry they are gone," another commenter added. "I already get digital coupons from Safeway online, so the new receipt coupons don't really add anything."
The change is also not particularly good news for Catalina itself. Quotient inked the deal with Albertsons, pushing Catalina aside just as Catalina was trying to work its way through bankruptcy. When the company ultimately emerged from bankruptcy, it downplayed its reputation as a printed coupon provider as "the Catalina of yesterday," while promising that the new Catalina would be "aggressively reinventing itself" with a more digital focus.
In the meantime, it has thousands, perhaps tens of thousands, of Catalina coupon machines on hand that Albertsons no longer needs – and that's in addition to the coupon machines that Target no longer needed when it discontinued its relationship with Catalina last year. And if Quotient has its way, many more Catalina machines may be put out of commission in the coming months and years. "We are in discussions with additional retailers about adding In-Lane to their stores to replace their standalone legacy checkout coupon printing service," Boal said.
So as Catalina works to shift its focus away from its traditional in-store printed coupon business – its new in-store competitor may be looking to ensure that it doesn't have a choice.