It was big news when Albertsons pulled Catalina coupon machines out of thousands of stores and replaced them with a new receipt-printed checkout coupon program powered by Quotient Technology, the owner of Coupons.com. But nearly three years later, that partnership is coming to an end – raising questions about whether Albertsons will come up with a replacement, about the viability of Quotient's receipt-printed coupon program going forward, and about the status of a lawsuit that called the whole Quotient-Albertsons deal into question in the first place.
"We are winding down our agreement and partnership with Albertsons Companies, which we expect will take place over the next few months," Quotient announced late yesterday.
That announcement brings down the curtain on what was meant to be the first phase of Quotient's plan to launch a major new competitor to Catalina's long-lasting checkout coupon program. Albertsons had been one of Catalina's largest retail customers, with coupon-printing machines installed alongside checkouts at more than 2,000 Albertsons, Safeway, ACME, Jewel-Osco, Shaw's and other Albertsons-owned stores, printing out coupons tailored to shoppers' purchase history.
But in early 2019, Albertsons became the first and largest retailer to adopt Quotient's In-Lane Digital Promotions program, which does not require custom printers, but instead prints personalized coupons directly at the bottom of shoppers' grocery receipts.
Quotient envisioned the partnership not only as a streamlined process that didn't require additional hardware, but as a way to provide shoppers who are not "digitally engaged" with paper versions of coupons that would otherwise be offered digitally. What that meant, though, was that shoppers who did participate in Albertsons' digital coupon program didn't see a whole lot of checkout coupons from Quotient, as compared to what they had gotten from Catalina.
"In over a YEAR since the switch, my local Safeway has printed exactly THREE targeted coupons at checkout (on the receipt) for me," one Coupons in the News commenter wrote earlier this year. "At King Soopers it is very common to receive 2-3 Catalina coupons per VISIT."
The first question, for Albertsons, is what now? The retailer did not respond to requests for comment about its plans going forward, whether it will drop checkout coupons altogether, or come up with yet another replacement program – possibly even a return to Catalina.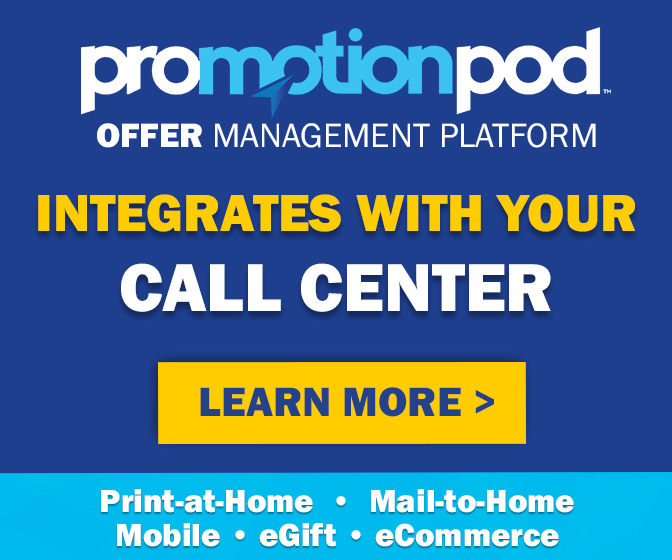 The question for Quotient is the same – what now? Way back in February, Quotient teased a second major retail partner, announcing that it would launch In-Lane receipt-printed coupons "at a major drug retailer in the second half of 2021." Nine months later, after much speculation, that unnamed "major drug retailer" has yet to be named, and Quotient has offered no updates on when or whether it ever will. If a second major retailer isn't announced before the first major retailer drops out of the program, that would leave a total of zero major retailers offering Quotient's In-Lane coupons.
Quotient, too, has not yet responded to requests for comment about the end of the Albertsons partnership or its plans for the In-Lane coupon program going forward. But the company did drop some hints about its plans post-Albertsons. "The wind down of the Albertsons partnership provides an opportunity to eliminate some lower margin business," and "realign our technology and teams to focus on the shift to higher-margin business," Quotient said. If, after nearly three years, no other major retailers had gotten on board with the In-Lane program, it's possible the entire program has been categorized as a "lower margin business" targeted for elimination. But, again, Quotient isn't saying for sure.
Quotient also never quite said whose decision it was to end the Albertsons partnership. But after warning investors "there will be a reduction in revenue related to the termination of the Albertsons business," and seeing its stock price dip sharply to an all-time low as a result, that suggests the end of the relationship was not Quotient's choice.
The last question is for Catalina – how does this affect its lawsuit against Quotient, which challenged the way Quotient signed Albertsons as a client to begin with? In February of this year, Catalina filed suit against Quotient, accusing it of poaching Albertsons and seeking to do the same with other Catalina clients, by "engaging in illegal, predatory, below-cost pricing." Catalina also accused Quotient of suggesting to manufacturers that the Albertsons deal meant they would have to shift their entire couponing campaigns from Catalina to Quotient as well.
Quotient fired back, accusing Catalina of "fearing the impact of competition," and suing "in an attempt to keep Quotient out of the in-store coupon business and maintain its own stranglehold."
Catalina declined to comment on whether the end of the Albertsons-Quotient partnership would have any impact on the status of its lawsuit. But, barring the addition of another major retailer to the In-Lane coupon program, the end of the Albertsons deal may put Quotient out of the in-store coupon business altogether – either for now, or forever.
So it remains unclear what's in all of this for Albertsons shoppers. For the time being, it appears that the newer checkout coupon program that replaced an older checkout coupon program may be replaced by no checkout coupon program at all. So as this partnership winds down and the legal dispute plays out, if you're counting on being able to save on your groceries with coupons at an Albertsons checkout – you'd better bring your own.
Image source: Albertsons