(Updated with additional comment from Catalina)
Catalina is not happy that some retailers providing its checkout coupons are switching to Coupons.com owner Quotient Technology's checkout coupons instead. And Quotient is not happy that it's being accused of deception and unfair competition as a result. So it's firing back against a recent lawsuit from its coupon competitor, arguing that Catalina's "desperate" arguments are "nothing more than an accusation that Quotient has vigorously competed on pricing – and won."
Catalina filed a lawsuit a couple of months ago in its home state of Florida, accusing Quotient of "engaging in illegal, predatory, below-cost pricing" as it rolls out its own checkout coupon offering. Catalina has long offered coupons that print alongside your receipt, while Quotient in 2019 began offering coupons that print at the bottom of your receipt. Albertsons was the first retailer to make the switch, ending its contract with Catalina in order to provide Quotient's coupons instead.
In a new response to Catalina's lawsuit, Quotient portrays itself as the upstart competitor and Catalina as a would-be monopolist looking to quash competition. "For decades, Catalina has had exclusive relationships with most major retailers preventing other companies from offering in-store checkout coupons on a large scale," Quotient states in its motion to dismiss the case. Quotient's alternative offering now has Catalina "fearing the impact of competition," and suing "in an attempt to keep Quotient out of the in-store coupon business and maintain its own stranglehold," Quotient alleges.
Catalina claims that Quotient used predatory, anticompetitive pricing in order to lure Albertsons away from Catalina, citing an $8 million incentive payment to Albertsons that "brought Quotient's offered pricing below its costs." Aside from this one payment, Quotient says Catalina offers no specific evidence about its pricing practices, and points out that $8 million is the same amount of money that Catalina had given Albertsons in the last year of their partnership.
Catalina also argued that Quotient interfered with its relationships with consumer packaged goods (CPG) companies, by improperly persuading them that the Albertsons deal meant they would have to shift all of their coupon business to Quotient. Quotient responded by pointing out that CPGs wanting to offer checkout coupons at Albertsons would indeed have to shift their business to Quotient, but disputed that it pressured them to sever all ties with Catalina.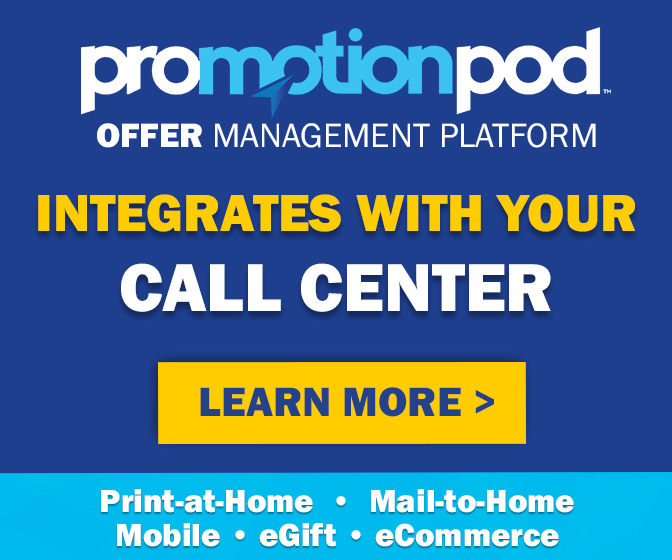 Finally, Catalina claimed that Quotient is offering an inferior product. "Quotient's print-on-receipt coupons do not enjoy the same high redemption rates as Catalina's separately printed coupons, and thus do not result in either the same level of savings for consumers or the same level of sales and revenues for retailers and CPG producers," its lawsuit alleged.
Quotient counters that the effectiveness of its checkout coupon offering is speculative – and irrelevant. Catalina's lawsuit, Quotient says, merely "speculates that retailers and CPG brands could be injured because their sales volume might go down if shoppers choose not to redeem the coupons printed on a receipt."
Catalina filed its lawsuit one week after Quotient signed its second major client, an as-yet unnamed "major chain drug retailer," which is due to begin offering Quotient's checkout coupons later this year.
"Unless stopped," Catalina's lawsuit warned, "Quotient could apply its predatory pricing playbook that it used with Albertsons to other retailers," harming consumers with less competition and fewer coupons.
Quotient says it's not less competition that Catalina is really worried about. It's the existence of more competition. "It is Catalina who is attempting to maintain a monopoly by preventing a nascent competitor from competing for business," Quotient argues. "Catalina should not be permitted to use litigation to achieve the result it cannot achieve in the marketplace."
In a statement provided to Coupons in the News, Catalina challenged Quotient's characterization of the dispute. "Catalina brought this litigation in order to defend and protect its position as an innovator in shopper intelligence and highly-targeted services that personalize the shopper journey," Catalina said. "The litigation is not – as Quotient asserts – about prohibiting legitimate competition for business. Quotient engaged in illegal below-cost pricing and unfair competition practices. These were deliberate and illegal efforts by Quotient to undercut Catalina's business, and they caused actual and substantial injury to consumers, retail grocery chains, and consumer packaged goods companies that derive significant savings and value from Catalina's printed coupons and data insights."
It's now up to the judge to consider Quotient's motion to dismiss the case. If he agrees with Quotient, then this coupon competition will play out in the marketplace instead of the courtroom. If he doesn't, though, the case will proceed – and every checkout coupon you receive will be one more reminder of just how intense the competition to provide you with coupons can be.
Image source: Catalina