Are Walgreens' Register Rewards about to expire for good? Are CVS's laughably-long receipts finally going to get shorter and more useful? Is Rite Aid about to upend couponers' routines even more than it did when it sold off thousands of its stores?
One of those things is likely to happen in the coming months. All three retailers are staying tight-lipped about their plans for now, but what we do know is that one "major drug chain" is about to make a major change to the way their shoppers receive coupons at the checkout.
Coupons.com owner Quotient Technology first shared the news in an intriguingly vague announcement back in February. Quotient "will launch In-Lane Digital Promotions at a major drug retailer in the second half of 2021, which will deliver proprietary targeted promotions through offline receipts printed at checkout," the company said – without naming the retailer.
In-Lane Digital Promotions are Quotient's answer to Catalina coupons. The receipt-printed coupons replaced Catalina's separately-printed checkout coupons in Albertsons-owned stores about a year and a half ago. Quotient again referenced the unnamed "major drug chain" in a call with investors last week, again without naming names. Whichever one it is, will become the second retailer to sign on to Quotient's new offerings.
But, depending on which drug chain it is, that could mean major changes to the way you plan your shopping and couponing trips. Quotient's announcement generated some guessing games in the industry about which retailer is about to offer these new coupons – and some sources have since indicated which retailer it's expected to be – but nothing is set in stone until it's formally announced. For now, all we can do is consider the various scenarios and how each might shake up your shopping routine: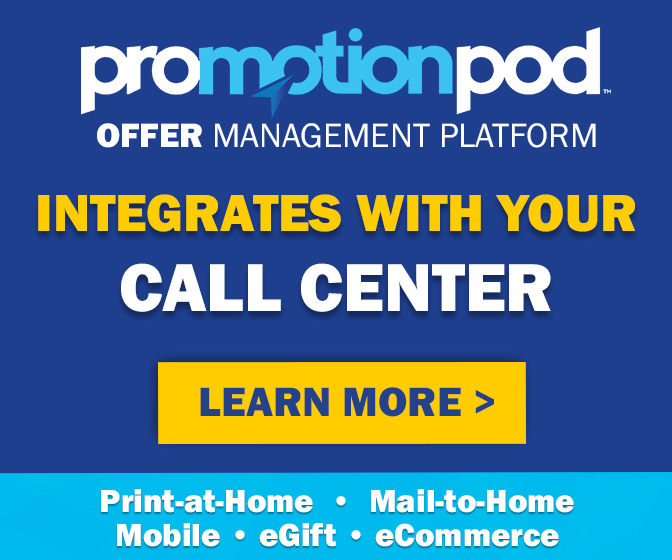 Walgreens
Losing Walgreens' checkout coupon business to Quotient would be the most severe blow to Catalina – and, possibly, to Walgreens couponers.
The biggest draw of the Catalina coupon program at Walgreens is not just the typical product-specific coupon offers that spit out when you check out, but the Register Rewards that offer dollars off your next purchase, to spend on whatever you'd like. Walgreens' weekly circular typically advertises Register Rewards deals in which buying a specified number of promoted products will earn you a coupon for money off your next order.
They're wildly popular with couponers – but also with fraudsters. Register Rewards are among the more frequently counterfeited coupons, for the very reason that they're high-value coupons good on just about anything in the store.
If Walgreens switches to Quotient's receipt-printed coupons, Register Rewards as we know them are likely to go bye-bye along with the Catalina coupon machines themselves. Whether Walgreens and Quotient come up with a comparable program is anyone's guess.
Walgreens, for its part, is denying there are imminent changes afoot. "There are no partnership changes at this time. Catalina will continue," Walgreens spokesperson Emily Mekstan told Coupons in the News.
A continued partnership with Catalina doesn't necessarily mean continued Catalina checkout coupons and Register Rewards, though. Catalina recently issued its own intriguingly vague announcement, saying it is "extending its collaboration with Walgreens into the digital channel," without giving details – which could either be read as a renewed commitment and expansion of their partnership, or a shift in their partnership to the digital realm without the checkout coupon component. "The in-store piece remains fully intact," a Catalina spokesperson reassured Coupons in the News, though conspicuously using the present and not the future tense.
CVS
A CVS switch to Quotient's in-lane coupons wouldn't directly affect Catalina – because CVS doesn't currently offer Catalina coupons. So it would be a net gain for couponers, who wouldn't be losing out on another company's offerings, while it would be a wash for Catalina, which wouldn't be losing a checkout coupon client.
The biggest potential change could be to CVS's receipts themselves. "CVS receipts are insanely long" has been an internet joke for years. You buy a pack of gum at CVS, and you get a five-foot-long receipt filled with coupons. Many, if not most, of those coupons are for CVS brand products, which may or may not interest you.
Outsourcing receipt-printed coupons to a third party like Quotient could streamline the process and save a ton of trees – CVS shoppers would end up with fewer, more relevant coupons printed at the bottom of their receipt, with more manufacturer's coupons in the mix.
When asked whether CVS was planning any changes to its receipt-coupon system, a CVS spokesperson responded with a curt "nothing to say on this."
Rite Aid
Finally, there's Rite Aid. There are really only three national drug retailers that could qualify as a "major drug chain," and even Rite Aid barely counts as that. The retailer now has about 2,500 stores in 19 states, roughly half as many stores and states as it boasted at its peak.
Nevertheless, most Rite Aid stores do offer Catalina coupons. So a switch to Quotient's In-Lane coupons would be a loss to Catalina and to shoppers who like their Catalina offers. But compared to the impact of the changes that would take place at Walgreens or CVS, a Rite Aid checkout coupon partnership with Quotient would likely be the least disruptive.
When asked about its plans, Rite Aid was about as cagey as the others. "Rite Aid plans are not changing at this time," spokesperson Christopher Savarese told Coupons in the News, in another curiously specific use of the present tense.
Quotient
So what does Quotient have to say about all of this? Not much. "We cannot disclose who it is at this time and we cannot share more on the specifics of the partnership," a spokesperson told Coupons in the News. "The retailers want to be in control of their messaging and their timing," Quotient CEO Steven Boal elaborated to investors last week. "And so, when they go live or when they're ready to announce themselves into the marketplace, that's when we can announce them."
But Quotient's cryptic announcement about its unnamed new partner seemed to get Catalina's attention. Just one week after Quotient's February statement, Catalina filed a lawsuit against its competitor, accusing Quotient of "engaging in illegal, predatory, below-cost pricing" in trying to convince retailers to shift from Catalina's checkout coupons to Quotient's. "Unless stopped, Quotient could apply its predatory pricing playbook that it used with Albertsons to other retailers," Catalina's lawsuit states.
Quotient is already promising that its In-Lane coupons are here to stay, and there are "more retailers looking to roll out this offering in the coming months and quarters." So we'll soon find out which "major drug chain" will become Quotient's second In-Lane partner. If Quotient has its way, it will be the second of many more to come – and we can only hope they won't draw out the suspense again quite this long.