October 25th update:
Walgreens announced this morning that it expects to close about 600 stores, once it acquires 1,932 Rite Aid locations as part of a deal announced in September (read more about that below). Most of the stores marked for closure will be Rite Aid locations within a mile of an existing Walgreens store, though in some cases the company may decide to close an existing Walgreens and keep a newly-acquired Rite Aid location instead. Either way, all of the acquired stores that do remain open will eventually be converted to Walgreens.
So if your neighborhood Rite Aid is very close to a Walgreens, in one of the states listed below in which the majority of Rite Aid stores are being sold, only one of them is likely to make the cut.
While Walgreens isn't providing any specifics in terms of locations just yet, it did say that ownership of the "first few" Rite Aid stores has been formally transferred "in the past week". The rest of the 1,932 stores will be transferred in phases between now and next spring. At that point, store closings will begin, with all closings and conversions expected to be completed by late 2019.
September 19th update:
Walgreens and Rite Aid announced today that federal regulators have approved Walgreens' purchase of 1,932 Rite Aid stores in 31 states and the District of Columbia, about 250 fewer stores than they had first planned (read the full story here). The original list of affected stores by state remains at the bottom of this article, for comparison's sake.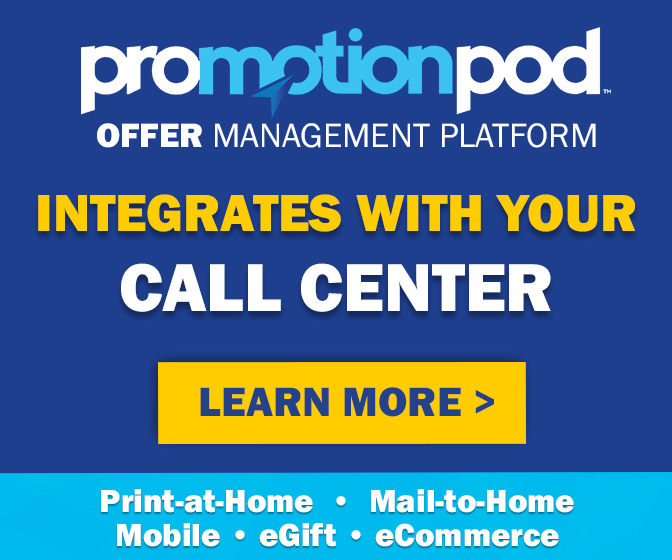 But according to new documentation filed with the Securities and Exchange Commission, Rite Aid's revised list of store counts by state reveals some important details in the new asset purchase agreement. Several states that were to retain just a small handful of Rite Aid stores, will now have none. Alabama, Georgia, Kentucky, Louisiana, Maine, Mississippi, Rhode Island, Tennessee and West Virginia now join Indiana, South Carolina, Utah and Washington DC as locations where there will be no Rite Aids whatsoever after the deal goes through. All existing Rite Aid stores there will be sold to Walgreens in the revised deal.
Meanwhile, several Northeastern states will hold onto more Rite Aids than originally planned. The bulk of the roughly 250 Rite Aid stores that are no longer part of the deal with Walgreens, are located in Connecticut, Maryland, New Jersey and New York. In addition, Idaho, which was to sell off several Rite Aid stores, will now keep them all.
The two companies still are not providing specific addresses of affected stores. But this state-by-state look is the closest we have right now, to knowing precisely what Rite Aid stores are a part of the final deal:
State
Old store count
New store count
Change
Alabama
91
0
-91
California
576
576
0
Colorado
21
3
-18
Connecticut
77
34
-43
Delaware
42
42
0
District of Columbia
7
0
-7
Georgia
174
0
-174
Idaho
14
14
0
Indiana
10
0
-10
Kentucky
115
0
-115
Louisiana
52
0
-52
Maine
79
0
-79
Maryland
139
43
-96
Massachusetts
144
10
-134
Michigan
274
274
0
Mississippi
25
0
-25
Nevada
1
1
0
New Hampshire
68
62
-6
New Jersey
251
133
-118
New York
596
323
-273
North Carolina
222
9
-213
Ohio
224
217
-7
Oregon
73
73
0
Pennsylvania
536
534
-2
Rhode Island
43
0
-43
South Carolina
87
0
-87
Tennessee
80
0
-80
Utah
22
0
-22
Vermont
37
6
-31
Virginia
185
82
-103
Washington
139
139
0
West Virginia
103
0
-103
Original story, June 29th:
On the heels of Walgreens' announcement that it will be purchasing 2,186 Rite Aid locations by the end of the year and converting them to Walgreens (read details about the deal here), neither company would provide a list of affected stores or say when that list would be out.
But Rite Aid has quietly offered some big clues.
The upshot is that if you shop or work at a Rite Aid in South Carolina, Utah, Indiana or Washington, DC – your Rite Aid is going to become a Walgreens. If you live in California, Oregon, Washington, Nevada, Michigan or Delaware, your Rite Aid is going to stay a Rite Aid.
That's the easy part. Now, if your store is in Maine, Massachusetts, Rhode Island, West Virginia, Maryland, North Carolina, Kentucky, Tennessee, Louisiana, Mississippi, Alabama or Georgia – your Rite Aid will most likely become a Walgreens. Most Rite Aid stores in Ohio, Pennsylvania, New Hampshire and Vermont are staying put.
And the fate of the rest of the Rite Aid stores in Colorado, Connecticut, Idaho, New Jersey, New York and Virginia is still kind of up in the air.
All of this is gleaned from a before-and-after look at store counts by state that Rite Aid presented to investors today, as it went over the planned transaction with Walgreens. So even though the companies aren't mentioning specific stores – they appear to know exactly what stores are included in the sale, but just aren't saying so publicly yet.
"Our remaining store base, which has a concentration of stores on the West Coast, Pennsylvania, Ohio, Michigan and New Jersey, is a financially stronger group of stores on a per-store basis than the store base today," Rite Aid CEO John Standley told investors. "Almost 60% of the stores have been remodeled to our groundbreaking 'Wellness' format, and these stores are in cities and communities where we have strong market share and are very competitive." As a result, Standley said, the transaction will "transform Rite Aid into a smaller but stronger company."
So most of Rite Aid's Mid-Atlantic and West Coast stores will remain in the Rite Aid fold. And Rite Aid is all but leaving the South, completely exiting South Carolina, leaving just one store each in Mississippi and Alabama, and just a handful in Louisiana, Georgia, Tennessee, Kentucky and North Carolina. In the Northeast, there will be only a single Rite Aid store in Maine and Rhode Island, and just a handful left in Maryland, Massachusetts, Vermont and West Virginia.
What follows is a list of Rite Aid's current store count by state, and the store count once the transaction with Walgreens is completed. The net change adds up to 2,190 stores, which is 4 more than the number being sold to Walgreens. A Rite Aid spokesperson did not respond to a request to clarify the discrepancy, and whether the additional four locations will be closing or sold to another buyer.
Keep watching this space for a list of specific locations to be sold to Walgreens, once we know.
State
Old store count
New store count
Change
Alabama
91
1
-90
California
577
577
0
Colorado
21
4
-17
Connecticut
77
22
-55
Delaware
42
42
0
District of Columbia
7
0
-7
Georgia
176
2
-174
Idaho
14
9
-5
Indiana
10
0
-10
Kentucky
116
2
-114
Louisiana
52
4
-48
Maine
79
1
-78
Maryland
140
13
-127
Massachusetts
146
10
-136
Michigan
274
274
0
Mississippi
25
1
-24
Nevada
1
1
0
New Hampshire
68
62
-6
New Jersey
251
100
-151
New York
599
143
-456
North Carolina
224
8
-216
Ohio
224
217
-7
Oregon
73
73
0
Pennsylvania
537
535
-2
Rhode Island
43
1
-42
South Carolina
89
0
-89
Tennessee
81
4
-77
Utah
22
0
-22
Vermont
37
6
-31
Virginia
185
80
-105
Washington
139
139
0
West Virginia
103
2
-101
TOTALS
4523
2333
-2190