Is the Catalina coupon printer at your local store about to start printing IOUs instead?
The company best known for providing money-saving checkout coupons that print at the register is looking to cut some expenses of its own right now. Catalina Marketing filed for Chapter 11 bankruptcy protection this morning, in a move aimed at increasing its "financial flexibility", reducing its outstanding debt by about $1.6 billion and "positioning the company for long-term success".
The company is portraying the restructuring process as a positive. "After carefully evaluating our options, we determined that a court-supervised restructuring is the best way to strengthen our financial position for the long term," Catalina CEO Jerry Sokol said in a statement. "Today's announcement represents a significant step forward in transforming our business because it enables us to accelerate investments in technology, advanced analytics, data science and talent to strengthen our core capabilities and enable new data-driven solutions for our customers."
So what will it mean for shoppers, retailers and Catalina's brand partners? The company says they should see no effect in the short term. "Catalina expects all operations – both in the U.S. and overseas – to continue as usual throughout the restructuring process. There will be no interruption in Catalina's ability to serve its customers," the company said. "Retailers will continue to honor both digital and print coupons provided by Catalina."
But Catalina's business had already suffered a blow earlier this year with the loss of a major retail customer. Target decided to stop offering Catalina coupons this year, saying it wanted to focus more on its own offers via its weekly ad, app and Cartwheel.
That raises a question about Catalina's future – how long will a company with digital, high-tech, transformative ambitions continue to offer in-store paper coupons, the vast majority of which are never even used, instead getting stuffed into purses or wallets or left behind at the register?
Among couponers, "Catalinas" have become a synonymous shorthand for the checkout coupons that the company provides, in the same way that Q-Tips and Xerox have become generic names for those branded products. But Catalina would prefer not to be pigeonholed as a coupon company anymore. "When items were all purchased in store, we had a monopoly. That was the Catalina of yesterday," Gregory Mann, president of Catalina's emerging brands unit, told Bloomberg News back in August.
But changing its image is only part of the challenge. Catalina is also trying to change its business plan. "We're going through a restructuring for a reason," Catalina's chief marketing officer Marta Cyhan told Bloomberg. "The marketplace has changed, marketing dollars are becoming more scarce."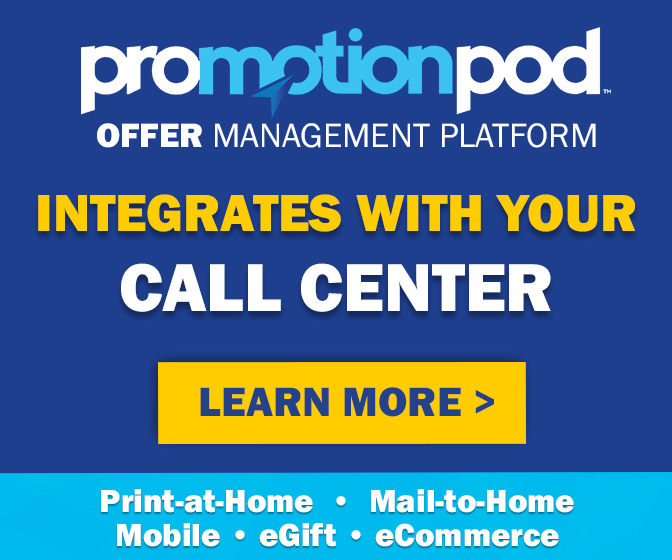 Catalina was founded back in 1983, long before there were such things as digital coupons or grocery loyalty programs as we know them today. Its checkout coupon printers were revolutionary at the time, since they didn't just spit out generic discounts, but provided targeted offers based on shoppers' purchase behavior. Over time, Catalina says it "transformed from a grocery channel coupon company to an omnichannel digital media platform", collecting more precise data on shoppers and expanding onto digital platforms.
But its digital success rate has been mixed. Catalina launched the Coupon Network printable coupon site in 2010, only to shut it down just three years later. It then acquired the digital coupon provider Cellfire, with high hopes of "integrating Catalina's personalized digital media with Cellfire's load-to-card capabilities". But the prospect of digital Catalina coupons that you could load to your loyalty account instead of receiving in paper form at the store never came to pass, and the Cellfire platform has long since been outpaced by digital coupon providers Inmar, Quotient and YouTech.
So the company has found itself at a crossroads. Sokol, the latest in a recent revolving door of leaders, pledged upon his hiring in October to "swiftly accelerate Catalina's emergence as a digital leader that sits squarely at the intersection of marketing, analytics and technology."
But is that a strategy or a bunch of buzzwords?
On the employer review website Glassdoor, Catalina once got glowing reviews from current and former employees. But over the past year or so, the outlook has turned sharply negative, with many complaining that the company doesn't have a well-defined vision for the future. "They keep saying 'We have to keep up with the digital market and adapt.'… You are just realizing you need to adapt? Should have thought of that 10 years ago," one commenter wrote. "Define the vision," another advised. "What actually does Catalina want to transform into? Figure it out, and then make needed changes."
But even Catalina employees can't seem to agree on what the future should hold. One commenter derides the company as "a paper company in a digital world", with another maligning Catalina's "outdated product… stuck in the 1970s". But others are more skeptical about Catalina's efforts to branch out. One calls Catalina "a firm that yearns to be a tech company," but notes that its legacy in-store targeted coupon business "is still going strong, and the company should be playing to this strength. Instead, resources and efforts have been shifted to enter the digital space, but these have had only limited success."
And in one prescient comment posted earlier this year, a former employee wrote that "bankruptcy is a viable option. The amount of money needed to bring the company up to the industry norm is huge."
Yet Catalina remains optimistic, saying it expects to complete the court-supervised restructuring process "expeditiously". "We look forward to serving our customers as normal throughout this process, and to emerging as an even stronger company, better positioned for the future," Sokol said.
So your Catalina coupons are safe for now. The bankruptcy process will help determine whether Catalina itself is.