So now we know what Catalina may have had in mind, when it shut down the Coupon Network printable coupon site last year. The company is now making a splash in the digital coupon space, announcing this morning that it plans to acquire the Cellfire digital coupon network.
If you're a Cellfire user, or a fan of Catalina coupons that print at the checkout, what will this mean for you? It could mean more and better digital coupons in the future – and fewer, if any, printed Catalina coupons.
But Catalina promises it's all for the best. "Coupling Catalina's and Cellfire's content pools brings shoppers the largest selection of CPG offers available at the most retailers, delivered online, mobile and in-store," Catalina President Todd Morris said in a statement to Coupons in the News. For the time being, Cellfire will continue operating under its current name and configuration, and Catalina "will continue to deliver personalized digital media across our expansive, multi-channel network," which includes Catalina coupon machines. But over time, Catalina hopes to be able to combine the best aspects of both companies, integrating Catalina's personalized coupons with Cellfire's digital capabilities.
In other words, those Catalina coupons that print at the checkout may end up being loaded onto your loyalty card, or could become digital or mobile if your favorite Catalina-printing store doesn't have a loyalty program.
That could prove to be noteworthy for couponers in a couple of key ways. One, digital Catalinas would mean that you couldn't use someone else's printed offer that they didn't want and left behind at the register – a practice that Catalina frowns upon anyway, and occasionally strictly enforces. And two, digital Catalina manufacturer coupons loaded onto a store loyalty card or otherwise attached to a digital account would be retailer-specific, meaning you could only use them at the store where you got them – settling once and for all, the whole debate over whether you can use a competitor's Catalina coupon at another store. On the bright side, you can't crumple up digital coupons, stuff them into your wallet and forget to bring them to the store.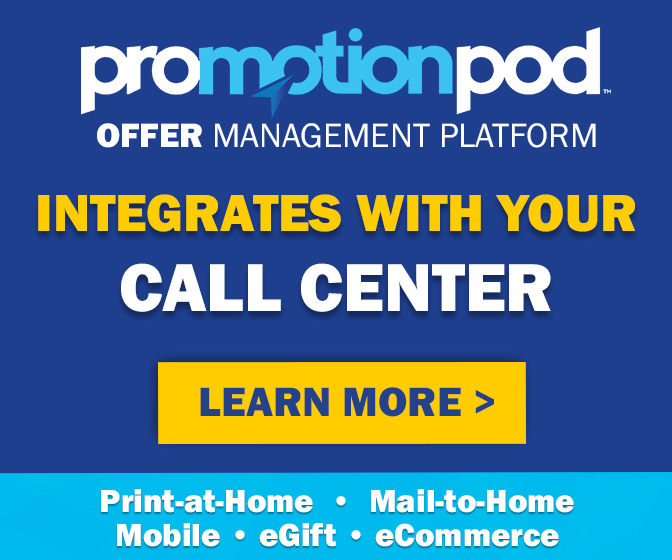 Catalina had signaled that it was betting on digital over paper, when it decided to close Coupon Network last year. The printable coupon site "no longer delivers the return on investment or personalization our network demands," Morris said at the time. "We've decided to focus exclusively on growing (our) in-store presence and expanding into online and mobile," another Catalina spokesperson offered.
And acquiring an established online and mobile coupon provider, accomplishes just that. Cellfire identifies itself as the largest digital coupon provider in the world. It offers millions of load-to-card coupons a week that are usable at more than 22,000 stores nationwide, including Kroger and Safeway properties.
"Helping shoppers save time and money through an intuitive and relevant digital couponing experience is paramount to the future of retail," Cellfire CEO Robert Drescher said in a statement. Linking up with Catalina helps with "meeting the demands of a new generation that expects technology to provide solutions that work in harmony with their daily life."
Morris highlighted the growing popularity of digital coupons, claiming that consumers, retailers and manufacturers all prefer them, for their convenience, security and measurability. "With this acquisition, Catalina will be able to seamlessly deliver relevant content when and where shoppers want it, without the need to cut coupons or print at home," he said.
It's true that retailers and manufacturers have a particular affinity for digital coupons. You can't counterfeit them, for one. Plus, stores and companies have better control over digital offers, and integrating digital coupons with store loyalty programs gives them access to a lot of data about what you buy, what offers you like, and what they might be able to tempt you to buy in the future.
Many couponers, though, are not entirely sold on digital. Digital coupons don't double, they can't be combined with paper coupons, most can only be used once on a single item and they can make for frustrating experiences at the checkout when they don't deduct properly. Digital coupons still represent just a fraction of all coupons available, but their rate of redemption last year was 6.32%, similar to Catalina coupons' redemption rate, according to the coupon processing company Inmar. Compare that to newspaper insert coupons, which represented a staggering 89% of all coupons distributed last year, while less than one half of one percent were actually redeemed.
So while many couponers still prefer paper, Catalina may be onto something in doubling down on digital instead. If the company's acquisition of Cellfire really results in more and better offers, it could indeed turn out to be good for consumers. And if Catalina coupons end up loaded to your loyalty card instead of printing out at the register the good old fashioned way, well, that's progress – ready or not.