Some couponers consider them a convenience, others see them as something of a menace. Digital, paperless coupons are more and more plentiful these days – but does their growth portend the inevitable decline of of once cutting-edge printable coupons? One report is predicting precisely that.
A recent McKinsey & Co. study, commissioned by Catalina Marketing, suggests that not only are digital coupons the wave of the future, but printable coupons may be receding into the past.
So print 'em while you still got 'em!
The number of coupons printed at home, the study says, has decreased 10% per year for the past two years. That's compared to about 440% annual growth for load-to-card and mobile coupons. Over the next five years, McKinsey predicts, digital coupon distribution will continue growing by 50% each year, ultimately surpassing printable coupons. By 2019, the study concludes, digital coupons will become the second most plentiful type of coupon, after those in the Sunday newspaper inserts.
And we'll all be looking back at those bygone days, when we actually had to sit at a "desktop" and click on coupons to send them to a "printer" to have them printed on "paper".
Catalina used the results of the study to help justify its recent purchase of the digital coupon company Cellfire – a transaction that took place less than a year after Catalina shuttered its Coupon Network printable coupon site. So Catalina's view of couponing's future is pretty clear.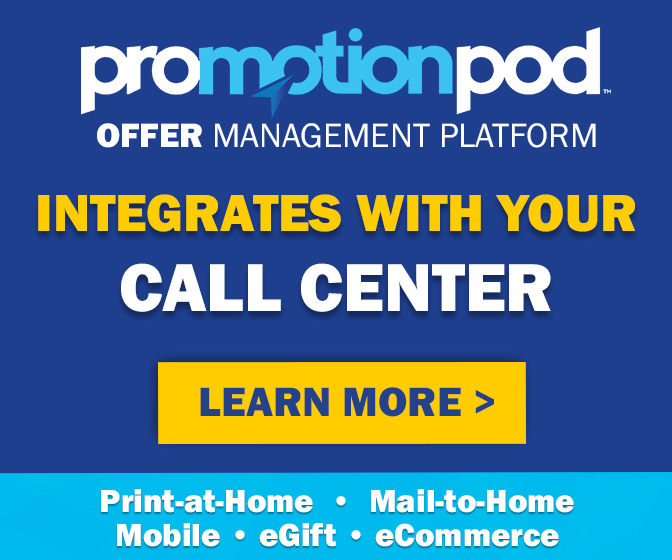 But does digital coupons' success necessarily have to come at the expense of printable coupons? Can't we have both?
Another set of figures suggests that printable coupons still have their proponents. According to the coupon processing company Inmar, while the number of coupons printed at home did indeed decline last year (by about 6%, according to its count) the number of those coupons that were actually redeemed, increased by the same amount. In other words, we printed 1.27 billion coupons in 2013, down from 1.35 billion in 2012 – but we used 145 million of those coupons in 2013, up from 137 million in 2012.
Compare that to digital coupons. The number of downloaded digital coupons skyrocketed from 250 million in 2012, to well over a billion in 2013. But the number of digital coupons actually used during that period, grew from 27.5 million to 66 million. That's an impressive 141% growth rate, but nowhere near the explosive 440% increase in the number of digital coupons downloaded.
When it comes to digital coupons, it appears we like clipping them, but we're not necessarily using them.
Inmar attributes the discrepancy to the fact that there are simply more digital coupon distribution channels available. Growing digital coupon redemption isn't keeping up with soaring distribution, due to "the rapid implementation of digital technologies into more retail banners and a broader distribution of brands getting into the game," Inmar says in its 2014 Coupon Trends Report. The gap will eventually narrow, Inmar predicts. "As manufacturers' targeting methodologies become more sophisticated, the distribution volume for such offers becomes necessarily smaller."
There are certainly a lot of benefits to digital coupons – manufacturers and retailers have greater control over who gets them and how many can be used, while shoppers who always have their smartphone handy don't have to worry about accidentally leaving their coupons at home. Of course, longtime couponers who may or may not have a smartphone, but who would never dream of leaving their coupons at home, don't like that most digital coupons can only be used once, they don't double, they usually can't be combined with other coupons, and they don't always seem to work correctly.
But, like aging readers who cling to their newspapers despite the industry's slow decline, it may only be a matter of time before the protests of digital coupon critics are drowned out by a new generation that embraces them. And the industry that once hailed print-at-home coupons as the future, will be looking to move on to the next big thing.
Just like Catalina, it appears, already has.