For the second time in five years, coupon and marketing company Catalina has filed for Chapter 11 bankruptcy protection, as it seeks to restructure during what is proving to be a tough time to be a coupon and marketing company.
Catalina announced late last night that it is selling its Japanese subsidiary and entering into a court-supervised financial restructuring "to substantially reduce the company's debt." The move follows a similar restructuring process initiated in late 2018, which the company completed less than two months later, slashing its $1.9 billion debt load to about $280 million.
This time, the company plans to further reduce its current $370 million debt by more than two-thirds, to about $110 million. And it says it plans to reinvest some of the proceeds from the Japan sale into strategic growth areas.
The company is attributing its current financial challenges to a host of external factors, including the loss of a major in-store network client several years ago, and the shrinking overall market for coupons and promotions, due in part to the pandemic and current macroeconomic conditions.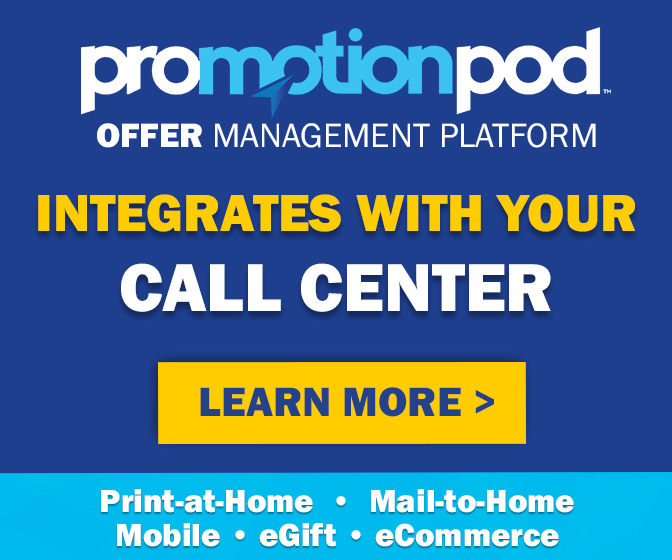 "The retail sector where Catalina and its customers operate has been experiencing significant headwinds in recent years," the company's Chief Financial Officer explained in a court filing. The COVID-19 pandemic, the resulting global supply chain disruption and rising inflation "had a particularly strong impact on Catalina's revenues, as consumer demand sharply outpaced supply, reducing the need for its promotional services" and "dampening the need for coupons and discounts to attract customers."
Catalina is also embroiled in a lawsuit with Quotient Technology, after Quotient lured away a major Catalina client that had offered Catalina's checkout coupons. Catalina alleges that Quotient acted unfairly and illegally in convincing Albertsons to offer its ill-fated competing product instead. That partnership went sour, but Catalina still suffered the impact, causing it to "lose significant current and future business, as well as to incur higher costs to keep existing business," the Chief Financial Officer explained.
Catalina is assuring clients and shoppers that it's still business as usual, and ongoing promotions won't be affected. "There will be no interruption in Catalina's ability to serve its customers or any impact on how it works with them," Catalina says. So you'll still get your Catalina coupons at stores where they're offered, and clients' marketing campaigns will continue as planned. The bankruptcy filing "will position Catalina for success with a stronger balance sheet and greater operational and financial flexibility to accelerate investments in strategic growth areas," Catalina CEO Wayne Powers said in a statement.
While Catalina is perhaps best known to shoppers for its old-school printed coupons, the company points out that it's been working to broaden its emphasis. "Over the past few years, Catalina has successfully transformed into a data-driven, omni-channel media platform delivering highly targeted, personalized advertising and promotional messages across In-store, connected TV, Out of Home, and digital media," the company said.
Ultimately, a promotions and marketing company lives or dies by whether brands are interested in promoting and marketing their products. The latest industry figures on coupon distribution show that brands are cutting back on coupons at an even more rapid pace than they were before the pandemic, despite the fact that inflation has shoppers looking for savings more than ever before.
Catalina expects to complete its restructuring within a month. After that, it expects to emerge as a stronger company – and it can only hope that the lackluster coupons and promotions business rebounds to become stronger as well.