Should Quotient Technology have stuck with coupons? The company best known for founding Coupons.com – and then selling it to focus on advertising, personalized offers and cash back instead – is now reportedly considering a sale to make up for "a collapse in advertising revenue."
Sources tell Reuters this morning that Quotient "is exploring options that include a sale of the company," as part of a process that has been under way for several weeks.
The report comes after Quotient reported a significant increase in the amount of savings delivered to consumers – but a significant decline in its own earnings. In the last quarter of 2022, Quotient reported last month that it helped shoppers save some $2.8 billion – one of the highest quarterly totals since well before the coronavirus pandemic.
But company revenues haven't kept up. In the last quarter of 2021, promotions accounted for just 40% of company earnings, with a robust advertising business pulling in some 60%. But the advertising market tanked heading into the first quarter of 2022, causing company earnings to collapse by nearly half, from which they have yet to recover. Promotions now account for some two-thirds of company earnings, and full-year revenue has dropped from $522 million in 2021 to $289 million in 2022.
That's the situation Quotient now finds itself in, as it considers its options going forward.
Over the past year, Quotient has been retreating from the coupon offers it was once best known for. Founded in 1998, the company was once named for its flagship property Coupons.com, but announced a sale of the printable coupon site last year. Quotient's Coupons.com app once offered a mix of printable and digital coupons, but has since been supplanted by Shopmium, which offers cash back instead of coupons. And a push into in-store couponing, with coupons printed at the bottom of shoppers' receipts, fell apart when Quotient clashed with its first client, Albertsons, and shuttered the whole initiative before it really got off the ground.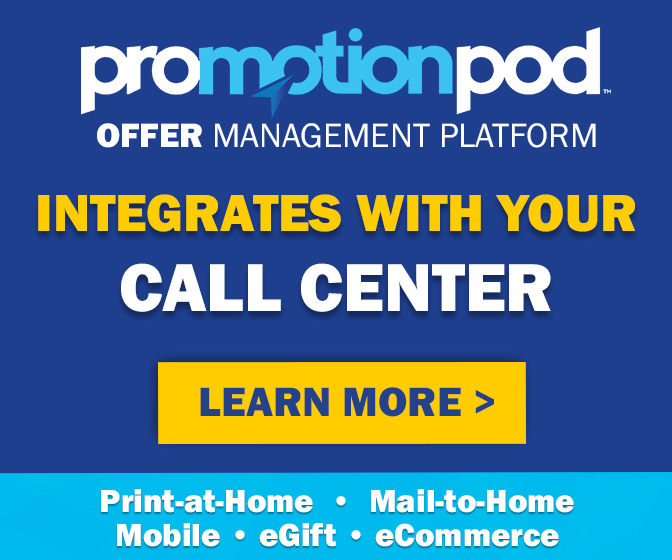 So coupons are far less prominent at the company that once had "coupons" in its name. But it's unclear whether that shift has paid off.
That said, the coupon business hasn't exactly been robust lately, either. The number of coupons available and the value they provide has been steadily declining for years, even more so during the pandemic. Coupons are slowly coming back, but Quotient has already set its sights on other ways for shoppers to save.
"Consumers are looking for value," Quotient CEO Matt Krepsik told Coupons in the News last fall. With personalized promotions, discounts embedded in digital ads, cash-back offers via Shopmium, and other non-coupon ways to save, "I think we can usher in a new golden age of promotions," he said.
Krepsik's tenure as CEO began last year after activist investors complained that the company "has dramatically underperformed its potential and significant stockholder value has been destroyed," precipitating the retirement of company founder and CEO Steven Boal. Boal himself had already begun the company's shift away from coupons, famously predicting that old-fashioned paper coupons would soon "go the way of the dinosaur and the dodo bird."
But in survey after survey, consumers are expressing a desire for more coupons, even as the companies that provide them are pulling back. It would be simplistic to blame the shift away from coupons for Quotient's lackluster financial performance lately. But clearly, what it is doing isn't quite working in the way that the company and its investors would prefer.
Even if advertising revenue doesn't recover in the year ahead, Quotient is optimistic that promotions will bounce back. With "improving supply chains and consumers facing pressure from an inflation rate that averaged 8% in 2022," Krepsik told investors last month, Quotient has "started to see a shift in the market that is favorable to our promotions business." In order to boost sales, compete with lower-priced store brands and attract price-conscious shoppers, brands are going to have to start offering more deals again. And Quotient says it's ready to help provide them.
Just not necessarily in the form of coupons. The company once called Coupons.com has already headed off in another direction. The outcome of these reported discussions about a possible sale could determine the direction that the company takes from here.
Image source: Quotient Technology