Dollar General is opening fun new pOpshelf stores and introducing many more upscale items to its own stores. Competitor Dollar Tree is… raising its prices. Dollar General is expanding its product selection, offering more packaged food, produce and fresh meat. Competitor Family Dollar… sells stuff, too.
While Dollar General seems to be following a steady course of innovation and expansion, its main dollar store competitors are languishing, according to at least one activist investor. So it's pushing for some big changes at Dollar Tree, and Dollar Tree-owned Family Dollar – and Dollar Tree is pushing back.
Investment firm Mantle Ridge is seeking to replace the entire board of directors of Dollar Tree, in order to facilitate "a thoughtful and deliberative review of the company's strategy," according to a Friday regulatory filing. The firm is also urging the company to hire the former CEO of Dollar General to help in the process.
Dollar Tree responded in a lengthy statement on Sunday, calling Mantle Ridge's public proposal "unwarrantedly aggressive and hostile," criticizing the firm for offering "no ideas or plans to improve on our business or operations," and sniffing that "replacing a majority of the board and key leadership is not a business plan."
Mantle Ridge's move to shake up the company comes nearly three years after another investor group, Starboard Value, first urged Dollar Tree to consider breaking its "everything's a dollar" pledge. Dollar Tree finally gave in last month and announced it would be raising most prices to $1.25, a move it had long resisted.
"The company's stock price jumped significantly higher immediately upon the announcement of this major strategic decision, and the company has received positive feedback from many shareholders since the announcement commending Dollar Tree's direction," Dollar Tree's Sunday statement read. "We disagree, based on our current trajectory… that the company is in need of a change in strategy."
Dollar Tree went on to reveal that in initial discussions with Mantle Ridge last month, the firm "expressed its support of the company's multi-price strategy and applauded the company's 'steady resistance' to calls to dispose of or dismantle Family Dollar." In a subsequent meeting, "Mantle Ridge offered no new ideas for how to improve the company's performance or operations. The only operational suggestion made – that the company should sell Dollar Tree merchandise at Family Dollar stores – is something Dollar Tree has already been doing for several years."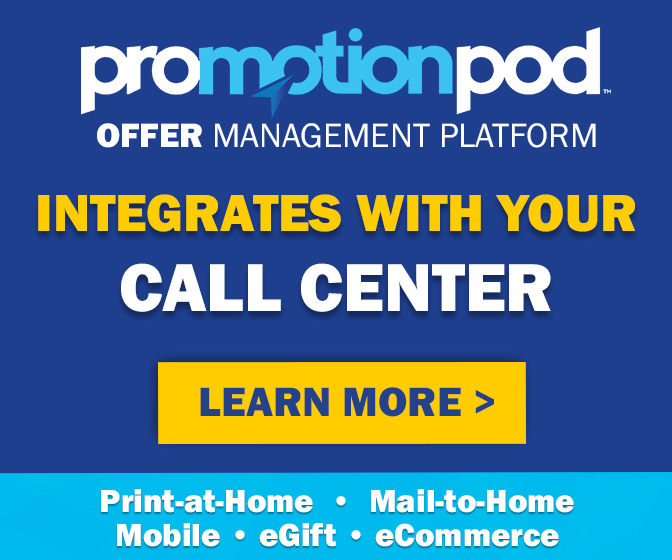 Dollar Tree bought Family Dollar back in 2015, a move it said would be beneficial to both shoppers and investors. "By offering both fixed-price and multi-price point formats and an even broader, more compelling merchandise assortment, we will be able to provide even greater value and choice to a wider array of customers," Dollar Tree's CEO said at the time. He also predicted that the combined companies' efficiencies would result in hundreds of millions of dollars in cost savings.
But Family Dollar hasn't made much of a splash under its new owner. It's underperforming corporate sibling Dollar Tree, falling behind the growth of rival Dollar General, and some shoppers are so fed up with cluttered Family Dollar stores that they've sued. A few years after the acquisition, Dollar Tree acknowledged that Family Dollar stores needed some TLC. "We have an old fleet of stores," the CEO said at the time. He pledged to renovate roughly 2,000 of the more than 8,000 Family Dollar locations, in order to offer "cleaner stores, greater values on the items our customers buy most often, improved product assortments, more consistent in-stocks and better customer service."
Aside from renovating stores and refreshing their product selection, the biggest innovations Dollar Tree has offered to Family Dollar shoppers are "combination stores," with separate Family Dollar and Dollar Tree sections, featuring a selection of items from each store under one roof.
But investors remain unimpressed. Back in 2019, Starboard urged Dollar Tree to give up on Family Dollar altogether. "Dollar Tree significantly overpaid for Family Dollar, and this business is proving to be a meaningful distraction," Starboard said at the time. "Rather than allowing the distraction of Family Dollar to continue to fester, draw significant resources, and adversely impact the company, we believe Dollar Tree should explore all strategic alternatives for Family Dollar, including a sale of the business."
Mantle Ridge is now urging a different approach. In addition to replacing the board of directors, it wants Dollar Tree to bring in Dollar General's former CEO to help fix up his onetime competitors. "The board should examine closely the possibility of… hiring Richard W. Dreiling (former Chairman and CEO of Dollar General) to a leadership role," the group's regulatory filing reads. Dreiling was Dollar General's boss for seven years, during which time he's credited with turning the dollar chain into a powerhouse. He even tried acquiring Family Dollar, before Dollar Tree's bid won out.
So it might be time to dust off whatever plans Dreiling had for Family Dollar back then, and apply them today.
Dollar Tree said that it had offered last week to add Dreiling to the board of directors, but never heard anything back from Mantle Ridge. And it emphasized that it doesn't believe big changes are necessary. "The company is on an increasingly strong performance trajectory, based on initiatives it has been pursuing," it insisted.
So shopping at the dollar store may seem like a routine, mundane activity. But it seems that the battle for control over the dollar store business, is anything but.
Image source: Family Dollar/Dollar Tree