(July 8, 2021 update: The first trailer for the movie is out. Click here to watch.)
Coupon counterfeiting may not be particularly funny, but it sure is fascinating. So Hollywood once again has its sights set on a notorious counterfeit coupon case, that will be played for laughs in a feature film that could be coming soon to a theater near you.
The Hollywood trade press is reporting that The Good Place's Kristen Bell and Saturday Night Live's Leslie Jones are set to star in Queenpins, a dark comedy based on the 2012 arrests of three Phoenix women who ran a $40 million counterfeit coupon ring.
The project is in the early stages, with Creative Artists Agency confirming to Coupons in the News that it's currently being shopped around to studios. Set to write and direct is the husband and wife team of Aron Gaudet and Gita Pullapilly, whose background is primarily in documentary filmmaking. But with two funny ladies on board to star – who don't look anything like any of the women involved in the real-life scheme – it's a safe bet the movie won't be entirely true to life.
Like 2000's Lucky Numbers, based on a true story about a plot to rig the Pennsylvania lottery, and the more recent I, Tonya, based on figure skater Tonya Harding and the 1994 attack on her rival Nancy Kerrigan, Queenpins would become the latest Hollywood production to turn a bizarre crime into dark comedy.
What's so funny about counterfeit coupons, which cost companies hundreds of millions of dollars a year, and disadvantage honest couponers who suffer the consequences of stricter coupon policies and less-valuable coupons? Well, to the average person who's not really into coupons, the very idea that coupon counterfeiting is even a thing – and that suburban housewives could turn these seemingly inconsequential little pieces of paper into a multi-million-dollar criminal enterprise – seems downright bizarre.
So the story has proven irresistible to Hollywood. It previously captured the attention of the production team responsible for the TV series Pink Collar Crimes, which aired an episode entitled "The Queen of Coupons" last summer. "Criminals don't always look like tattooed street hooligans," the series' Executive Producer Jon Kroll told Coupons in the News at the time. "Sometimes they look like the stay-at-home mom who lives next door. In this case, it happened to be a coupon clipping mom who wanted everything at 100% off!"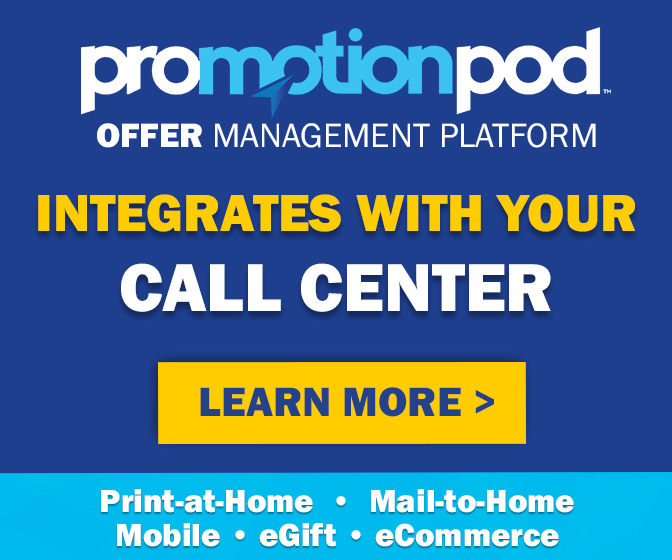 Some episodes of the true-crime series bordered on the kitschy, but "The Queen of Coupons" mostly played it straight, telling the story of ringleader Robin Ramirez and her cohorts Amiko Fountain and Marilyn Johnson.
The three women were arrested in July 2012 for selling counterfeit free-item coupons to online customers, running the whole operation out of Ramirez's home. Police seized about $40 million worth of fake coupons from the house, and estimated that Ramirez had used the proceeds from the lucrative scheme to buy herself a cache of expensive items like cars, weapons and a speedboat.
In the end, Fountain and Johnson were sentenced to probation, while Ramirez spent two years in prison, and the three were ordered to pay more than a million dollars in restitution to Procter & Gamble, one of the companies whose coupons were counterfeited. That restitution is being paid off very slowly, in monthly installments, a few hundred dollars at a time.
It's not known whether Ramirez, Fountain or Johnson are being consulted or compensated for the rights to their story. If they are, any financial consideration could conceivably go directly into P&G's pockets. Arizona state law forbids convicted criminals from profiting off their crime, stating that "every contract… with an accused with respect to the reenactment, description or depiction of a crime by movie, book, article, radio or television presentation… is contrary to public policy and void."
At this early stage, it's also not known if Bell and Jones will be portraying the actual women who were arrested, or some fictional version of them as "inspired by" true events. Until a studio picks up the project, Queenpins isn't a firm go, so CAA has deferred requests for comment on the details.
But Bell, in particular, brings some coupon cred to the project. She has claimed to be an avid couponer, who's particularly enthralled with Bed Bath & Beyond coupons that she "may or may not" have swiped from her neighbors' mailboxes from time to time. "I'm very frugal. I use a lot of coupons. I almost exclusively shop with coupons," she told Conan O'Brien in 2012 – coincidentally, just a couple of months after the Phoenix coupon bust.
She likely had no idea she'd be able to parlay her coupon affinity into a job, seven years later. Nor did the Phoenix fraudsters probably ever dream their story would be told on the big screen. Either way, their caper seems to have earned them lasting notoriety, as their case goes to show that those involved in counterfeiting coupons are playing a dangerous game. But if Queenpins gets the green light and turns out to be a big hit, then – for the stars and filmmakers at least – it seems coupon crime really will pay off.
Image sources: APA Agency / Twitter/@IMKristenBell / Maricopa County Sheriff's Office