TLC hasn't aired an original episode of "Extreme Couponing" in years, but reruns abound. And given the network's effort to put a happy sheen on extreme savings, glossing over the coupon policy-breaking, counterfeit coupon-using shoppers featured in the series, it would probably prefer you didn't consider the dark side of couponing. But another network is about to do just that.
This coming Saturday, September 1st at 8pm ET/PT, the CBS true-crime series "Pink Collar Crimes" presents an episode about one of the most notorious counterfeit coupon capers in recent years. It's called "The Queen of Coupons".
"Phoenix-based housewife Robin Ramirez took extreme couponing to a whole new level when she orchestrated the largest and most lucrative fake coupon scam in U.S. history," the episode description reads.
Ramirez was arrested back in July 2012, along with cohorts Amiko Fountain and Marilyn Johnson. Ramirez ran a website called SavvyShopperSite.com, where high-value free-item coupons were available for sale. But they were all fake.
In a case they called "Operation Super Coupon", police seized about $40 million worth of counterfeit coupons from Ramirez's home, where she, Fountain and Johnson had fulfilled customers' orders. Investigators said Ramirez had been selling the coupons for at least five years, generating enough income to buy herself several cars, a cache of weapons and a speedboat, which police described as "drug cartel-type of stuff."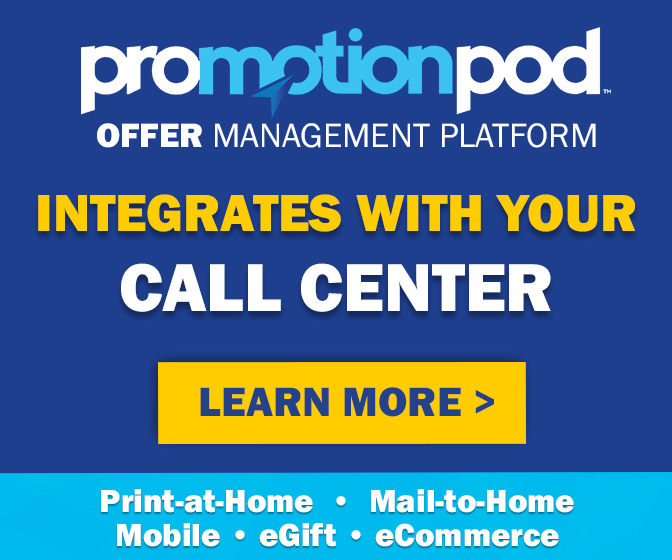 But that was all six long years ago – so why revisit the case now?
Turns out it fit perfectly into Pink Collar Crimes' mission of presenting "impossible-to-believe, often absurd, true stories about the most unexpected women – PTA moms, country-club chairwomen, and more – who took big risks, pocketed big cash and then served hard time."
Hosted by prosecutor, author and television correspondent Marcia Clark – who is no stranger to high-profile criminal cases herself – the series debuted last month. Previous episodes featured cases entitled "Minivan Mom Bank Robber", "The She-Wolf of Wall Street" and "The Crappy Accountant".
"We were late in the production cycle and a lot of the stories we were shooting were very 'math-heavy' – accountants, financial advisors, treasurers – and we wanted something more visual, and something easy to grasp and highly relatable," the series' Executive Producer Jon Kroll told Coupons in the News. When his team came upon Ramirez's story, "we knew it was a winner. I mean, what's more relatable in a show about criminal moms than coupons? We instantly called it 'The Queen of Coupons' and the rest is history."
Each episode of the series features interviews with some of the principals involved in the case, commentary by Marcia Clark, and re-enactments dramatizing key events. "The Queen of Coupons" shows how Ramirez and her associates got involved in selling counterfeit coupons, and how investigators tracked them down.
"The story is told from the point of view of Detective Sara Fields and her supervisor Sgt. Dave Lake of the Phoenix Police Department, who cracked the case," Kroll said.
At a news conference announcing the women's arrests back in 2012, Lake described his initial skepticism that counterfeit coupons were even that big of a deal. "Coupons? What?" he recalled thinking when he was first approached for help by Procter & Gamble, the manufacturer of many of the brands whose coupons were being counterfeited.
Lake soon learned that fake coupons were a big – and costly – business. His experience investigating the case later led him to head up a special detective unit focusing on protecting businesses from crimes including intellectual property theft and trafficking in counterfeit and pirated goods. He's now retired from the police force, and CEO of the Center on Shadow Economics, a private organization that helps fight fraud in the underground economy.
Others interviewed in "The Queen of Coupons" include "coupon fraud experts, reporters, attorneys, and one of Robin's former employees who cooperated under the condition that she remain anonymous," Kroll said. "We were also allowed to use the audio of the interrogation of Robin after she was arrested, which is very revealing."
Notably, there's one important point of view not present in the program. "Robin did not respond to our offer to allow her to tell her side of the story," Kroll said.
While Fountain and Johnson were ultimately sentenced to probation, Ramirez spent two years in prison after her conviction on counterfeiting, fraud and illegal control of an enterprise. All three were later ordered to jointly pay a total of nearly $1.3 million in restitution to P&G.
But that's been slow going. Earlier this year, Ramirez was dragged back into court for missing payments. She had been paying $100 a month, but had fallen more than $1,300 behind. In an effort to force her to catch up, her monthly payment was upped to $200 a month, then $300. At her most recent hearing last month, she was found to be in contempt of court and was threatened with jail time unless she could show she had made a "good faith effort to obtain the monies for payment".
Even if they all stay current in their payments, at $100 a month from each of three defendants, it will take about 358 years for P&G to get the full $1,288,682 it's owed. So that's unlikely to happen. If nothing else, the three women will be forced to confront the consequences of their actions every month for the rest of their lives.
In the meantime, they'll soon see their story play out on national TV. "The takeaway of this and every episode of 'Pink Collar Crimes' is that criminals don't always look like tattooed street hooligans," Kroll said. "Sometimes they look like the stay-at-home mom who lives next door. In this case, it happened to be a coupon clipping mom who wanted everything at 100% off!"
So Ramirez and her former associates never got a chance to be on "Extreme Couponing". Instead, their escapades ended up giving them lasting notoriety, a criminal record – and a very big bill to pay. In the end, theirs was one "pink collar crime" that didn't pay off.