It's baaaaack. The show you either love, or love to hate (or maybe just plain hate), "Extreme Couponing" returns to TLC on Tuesday, November 13th.
"Saving money is a lifestyle and has become the chic thing to do," TLC declares in a news release announcing the fourth season debut. Upcoming episodes will feature surprises like a "coupon robot", extreme couponers for hire, stockpiles so big they require their own buildings, and perhaps a little bit of coupon fraud too.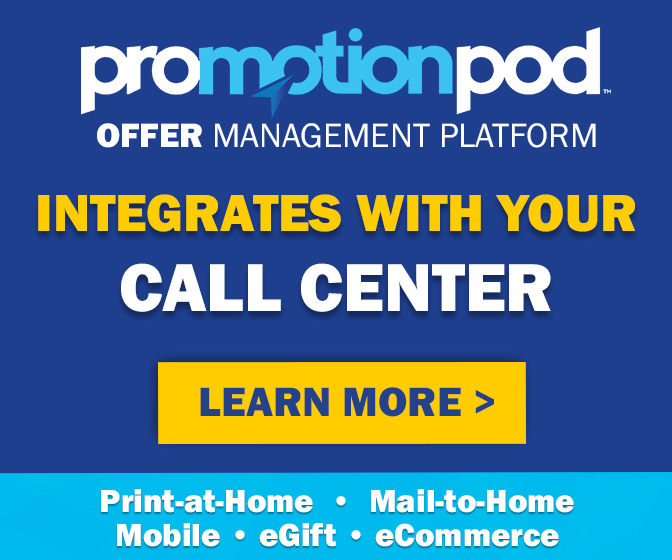 Allegations that the show has featured and possibly even condoned the misuse of coupons, and the use of outright counterfeits, have dogged the show since its December 2010 debut. Coupon authority Jill Cataldo, who's been vocal in her critiques of the show, first cried foul during season one. "Was coupon fraud shown on TLC's Extreme Couponing?" she wrote in April 2011, citing evidence that one participant was "decoding barcodes", or "tricking" the cash register into accepting coupons for similar but lower-priced items in order to get a bigger discount.
By the time season three debuted, the concerns had gotten more serious. By then, it wasn't the misuse of legitimate coupons that was the main issue – it was the use of counterfeit coupons. "To date manufacturers have confirmed that over 230 counterfeit coupons were used on past seasons of Extreme Couponing," Cataldo wrote in May of this year. She went on to report that more "known counterfeit coupons" were used in the season premiere.
It's not known where most of the coupons in question came from, but it's worth noting that this new season of "Extreme Couponing" is the first to debut since a major counterfeit couponing ring was broken up this summer. Three Phoenix women are currently awaiting trial on forgery, fraud and counterfeiting charges after their arrest in July. Police seized $40 million worth of fake coupons that they say the women were selling on a now-defunct website, the Savvy Shopper Site (read more: "Cops Crack Crooked Coupon Caper"). With many millions of fraudulent coupons now off the market, and heightened public awareness about the problem, it seems somewhat less likely that fraudulent coupons will be featured on future "Extreme Couponing" episodes. Though the show's producers don't seem too concerned either way. "It's up to each of the couponers to follow store policy and coupon rules," executive producer Matt Sharp told the Chicago Tribune earlier this year, deflecting any responsibility for any coupon fraud featured on the program.
The show increasingly has been shifting its focus away from the checkout, anyway. Stacks of coupons and massive stockpiles that seemed amazing in season one, seem quaint and commonplace now. Instead, the show has started to emphasize the unusual personal stories of its participants. The upcoming season will feature two women who "go shopping for backyard storage sheds to house their stockpiles", a wives-versus-husbands couponing competition, and the aforementioned "coupon robot" that one couponer uses to "mechanically sort her thousands of coupons." Otherwise, how many times can the show build suspense out of cash register errors that are quickly solved (after a commercial break) with a simple manual override? One could argue the real suspense would come if coupons were rejected as counterfeit, and the authorities were called in to handle the matter.
Regardless of whether the new season features fewer checkout dramas and fewer counterfeits, has the damage already been done? A number of publications have been quick to declare the death of extreme couponing, at the hands of the show. "The end of extreme couponing may be here," reported HLN earlier this year. "Stores Confront Extreme Couponers' Tactics With Policy Changes," Time declared. And "Retailers Fight Back Against Extreme Couponing Trend," announced DailyFinance.com, which went on to explain how retailers were "fighting back by adjusting their coupon policies."
Despite that generally-held view, couponing hasn't gotten more restrictive across the board. Many of the "adjusted" coupon policies interpreted by the mainstream press as "crackdowns" were merely efforts to clarify ambiguities – and sometimes, in the customer's favor. Walmart, for instance, changed its policy for the better last year, confirming that it would give money back for coupons worth more than the product they're used on. Then again, it recently issued a new clarification emphasizing that coupons that do not scan will not be accepted – even if they're perfectly legitimate.
Overall, it's been a mixed bag. For every store that tightened its coupon policy, there are others that have improved them (read: "Not an Actual Competitor? Not a Problem!"). For every store that has eliminated double coupons (read: "Double Coupons: Dying Like Dinosaurs?"), other stores are doubling even more. Just this week, Rainbow Foods in the Minneapolis area began testing unlimited double coupons, up from a limit of only five per shopping trip.
Whether "Extreme Couponing" is to blame for the negative changes, or credited with the positive ones by raising awareness about how to save money with coupons, it seems that extreme couponing may not be quite the hot trend that it was a mere two years ago when the show debuted. A recent study by the coupon processing company Inmar said the use of coupons, and the number and the value of coupons available, is on the decline (read: "It's National Coupon Month! So Where Are All the Coupons?"). A copycat TV couponing show recently bombed (read: "A Kinder, Gentler "Extreme Couponing" – But Who's Watching?"). And many viewers have already moved on to newer guilty pleasures like "Here Comes Honey Boo Boo", which features a bit of couponing itself, and has been drawing higher ratings than recent "Extreme Couponing" episodes(read: "Honey Boo Boo Can Coupon Better Than Oprah").
So watch while it lasts. And then you can mourn – or rejoice – when "Extreme Couponing" eventually comes to an end.