Trade publications have covered the retail and consumer product industries for decades. At the same time, consumer experts, authors and bloggers have informed shoppers about how to use coupons and save money at the grocery store. But no one had ever combined the two, to provide daily news coverage of the business of coupons and how it all affects the consumers who use them.
Until ten years ago this week, that is, when Coupons in the News came along.
It was in July of 2012 when this very website debuted, with the aim of shining the spotlight on an underreported niche, for the benefit of both coupon users and coupon industry professionals.
Would there really be enough interesting things to say about coupons to sustain a daily news site for an entire decade, through good times and bad? Thousands of stories later – and counting – the answer, thankfully, appears to be yes.
So how to mark this milestone without merely reminiscing about random highlights from the last ten years, or trying to make pointless predictions about the next ten? As it turns out, the past decade of Coupons in the News spans a moment in time bookended by several surprisingly similar events. While, in many ways, the world of coupons today is entirely different from what it was in 2012, in other ways, it's strikingly similar – as several notable news items from 2012 are newly relevant now, with echoes from couponing's past reverberating just as loudly today.
While 2012 will always be known (around here at least) as the year that Coupons in the News came along, here's a look at some other significant events that happened in that same noteworthy year, to show how things have changed, how they haven't, and how the impact of these decade-old events is still being felt today.
Reversing a Decade of Declines?
2012 marked the first time in years that the total number of coupons redeemed was lower than the year before. That turned out to be the beginning of an unprecedented decade-long decline, as the total number of coupons redeemed has fallen further every single year since. With interest in coupons perking up again, 2022 could finally be the year that ten-year-long trend reverses. Maybe.
Just as every economic downturn that preceded it, the financial crisis of 2007 that led to the Great Recession in 2008 sparked a renewed interest among shoppers in using coupons to save money on everyday purchases. By 2012, coupon use had started to wane as the economic recovery kicked in. One self-professed "reformed extreme couponer" even went viral with a 2012 article about why she quit couponing altogether.
But times are tough again. A recent survey found that shoppers are looking for sales, deals and coupons more often these days, but more than half said fewer grocery items seem to be on sale, and a third said it's much harder to find coupons or deals for the items they typically buy. Inflation and supply chain challenges are making it tougher for manufacturers and retailers to offer as many coupons and deals as their customers might like. But declining coupon use is one 2012 trend that 2022's cash-strapped shoppers would be happy to see come to an end.
The (Impending) Death of Paper Coupons
Digital coupons are commonplace today, and they weren't unheard of a decade ago. But it was still big news in 2012 when grocers like Safeway and Publix got on board and introduced their own digital coupon programs. "Gone are the days where shoppers have to clip coupons, browse through ads or promotional flyers, or bring a handwritten shopping list to the store," a Safeway spokesperson said at the time.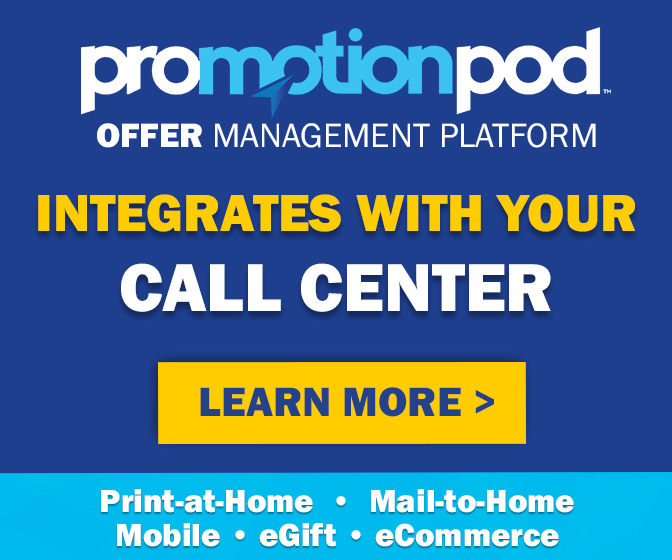 Since then, there's been an awful lot of hyperbole about the imminent "death of paper coupons." The former CEO of Coupons.com owner Quotient Technology even predicted a couple of years ago that paper coupons would be dead by… well, by right about now.
So has that happened? Not by a long shot. It was only a year ago when Inmar Intelligence reported that digital load-to-card coupons had surpassed newspaper free-standing insert coupons in popularity for the first time ever. Nevertheless, insert coupons are still a close second.
But this year we reached a notable tipping point. General Mills became the largest consumer brand to abandon the Sunday coupon insert and printable coupon sites altogether, to offer digital coupons exclusively. So "the death of paper coupons" may not have happened in 2012, or 2022 – but check again in 2032, because we're now one small step closer to that once-unthinkable prediction becoming a reality.
Cash Back is Cool
Just a few months after Coupons in the News began reporting on how consumers were saving cash on their grocery purchases, a new company called Ibotta began offering those same consumers cash back on their grocery purchases.
The rise of the receipt-scanning rebate app represented the biggest shakeup in the promotions industry in years. No longer did you have to clip coupons at all – you could just upload your receipt and earn instant rebates on your grocery purchases. The process is so commonplace now, that Walmart – which has long resisted introducing a digital coupon program – is partnering with Ibotta to introduce a cash-back platform that essentially accomplishes the same thing.
Ibotta wasn't the very first cash-back app of its kind. But since its 2012 launch, it's outlasted most competitors, and has grown to be the biggest of the bunch, which now include the likes of Checkout 51, Fetch and Coupons.com.
Coupons.com? If anything serves as a testament to the growing influence of cash-back apps in a world once dominated by coupons, it's Coupons.com's abandonment of coupons for cash back. The Coupons.com app switched to a cash-back model a couple of years ago, and both the app and the Coupons.com website will be replaced by a resurrected Shopmium cash-back app by the end of this year. So when even a company once named for the printable coupons it provided no longer provides printable coupons at all, it shows just how influential a 2012 innovation has become in 2022.
Goodbye, Extreme Couponing – And Hello Again
By 2012, fans of Extreme Couponing had kind of had enough. Two years after exploding onto the scene and bringing the esoteric world of hard-core couponing into the mainstream, the TLC reality TV show aired its final episodes a decade ago.
And then it faded away into the land of reruns and distant memories. But perhaps not for long.
Fans – and participants – of the series have mixed feelings about it today. It was fun to watch, but it also encouraged bad behavior, portrayed coupon fraud, and prompted retailers and manufacturers to implement ever-stricter coupon policies.
And now it's about to come back. Producers of a new coupon-related reality series have been cagey about their plans, declining to confirm whether they're working on something like Extreme Couponing, or resurrecting Extreme Couponing itself, but earlier this year, they told Coupons in the News that they were preparing to begin production on a show about real people "who are taking couponing to a whole new level" for a show scheduled to air on "a major cable network."
So if you thought you'd seen the last of Extreme Couponing back in 2012 – be prepared for what might be Extreme Couponing 2.0 sometime in 2022.
Coupon Fraud Never Gets Old
Every once in a while, a coupon fraud case comes along that's so massive and so audacious, it captures the general public's attention. It happened in 2012. And it's happening again in 2022.
Coupons in the News was just a few days old, with only a handful of quirky coupon-related stories to offer, when things suddenly got real – as the biggest coupon fraud case in recent memory occurred. It was ten years ago this coming Sunday, when three Phoenix women were arrested and charged with running a $40 million counterfeit coupon scheme. The case earned national attention, was later dramatized for TV, and eventually ended up inspiring the big-screen Hollywood comedy Queenpins.
"With everything being digitized," Queenpins' creators told Coupons in the News last year, "the actual crime committed then could not be committed today."
Or could it? Days after Queenpins' premiere, a Virginia woman convicted of running a $31 million counterfeit coupon scheme was sentenced to 12 years in prison, the longest prison sentence ever imposed in a counterfeit coupon case. That also got Hollywood's attention – the case is now set to be featured on a national TV true-crime show, airing next month. In 2022, as in 2012, crime doesn't pay – but it does seem to be irresistible inspiration for storytellers.
"Coupons Were a Drug"
Like the introduction of New Coke, JCPenney's disastrous 2012 decision to eliminate coupons was destined to become a marketing-fail case study in business schools for years to come. "Coupons were a drug," then-CEO Ron Johnson said when he forced his customers to go cold turkey and shop his stores' new "Fair and Square" pricing. But shoppers revolted, sales plunged, Johnson was fired and the retailer never fully bounced back.
You have to admit, he was kind of right – marking up prices, then offering coupons to bring those prices back down, is a gimmicky way to do business. But JCPenney learned the hard way that you can't easily mess with shopper psychology.
Since then, other retailers have tried cutting back or eliminating coupons, only to hear cries of "don't be a JCPenney!" from their customers. Bed Bath & Beyond, for one, has tried reducing its reliance on coupons, but it doesn't dare eliminate them. Consider the very careful language the company's CEO used last month: "The coupon is a great tool for customer engagement and traffic. It's not a drug, it's an opportunity. We just need to manage it better."
It's been ten long years since JCPenney learned that shoppers don't like being compared to drug users. Bed Bath & Beyond is clearly heeding that lesson, as the specter of JCPenney's controversial and calamitous 2012 move hovers over every other retailer in 2022, and beyond.
Coupons in the (Mainstream) News
Mainstream news stories about coupons and coupon enthusiasts fueled the rise of Extreme Couponing, which in turn fueled even more mainstream news stories about coupons. By 2012, there were dedicated coupon columnists in dozens of local newspapers, there were coupon blogs dedicated to just about every store and region of the country imaginable, and the New York Times took a deep dive into the lives of couponers, in an attempt to figure out what made them tick.
Ten years later, there are few coupon columnists anymore, and many coupon bloggers have given up and moved onto other things. But just last week, the New York Times took another deep dive into coupons, declaring this time that "Coupons Are Harder to Find Than Ever," which set off a spate of copycat articles and TV segments.
Coupons, it seems, are back in the news again. But while others are just catching on, if you read Coupons in the News, you already know everything that these other news organizations have just discovered.
That's because, whether in 2012 and before, or 2022 and beyond, coupons aren't just little slips of paper or digital bits and bytes. Coupons are news. They give us a greater understanding about the state of the economy, they highlight innovations in marketing, they provide insights into consumer behavior – and if, in the process, shoppers learn new ways to save some serious money for their families, all the better.
With interest in coupons once again on the rise, it's a perfect time for Coupons in the News to begin its next decade. The goal today is the same as it was in 2012 – to be your go-to site for timely, relevant, in-depth, original stories about coupons, grocery shopping, retail trends and saving money that you won't find anywhere else.
Whether you're a newer reader, or have been around for a decade now, thank you for your continued support – and hope to have you along for the ride for the next ten years!