Like your Blockbuster membership card or Borders bookstore rewards card, those Bed Bath & Beyond coupons you have stuffed in your junk drawer or glove compartment may yet outlive the retailer itself.
That would be the worst-case assessment for the troubled retailer. But it speaks to the bind that Bed Bath & Beyond finds itself in – it may never be able to kill off its famous coupons, but the coupons just might end up killing off their creator.
Sales at the home goods retailer plunged 25% this past quarter. So CEO Mark Tritton was ousted this morning, as an anxious board of directors looks for a turnaround that hasn't come yet.
The company has been hit by supply chain challenges, as well as inflation-weary shoppers cutting back on discretionary spending, and an assortment of products you can just as easily order online from someone else, often for less.
So the ubiquitous 20% off Bed Bath & Beyond coupon has been a key differentiator that makes it stand out. But the retailer has never been able to decide what to do about it.
Any time there was a hint of cutting back on coupons, rumors would spread like wildfire and shoppers would freak out. And any time the retailer did actually try reducing its dependence on coupons, it paid the price.
When stores were closed during the early months of the coronavirus pandemic, Tritton saw an opportunity. Online shoppers were happily furnishing their homes with Bed Bath & Beyond products, many of them without using coupons. "As we've opened up," Tritton said in July 2020, "we've pulled back on coupons. We've pulled back on promotions," – including the regularly printed sales circular – "and we're seeing very good business as a result."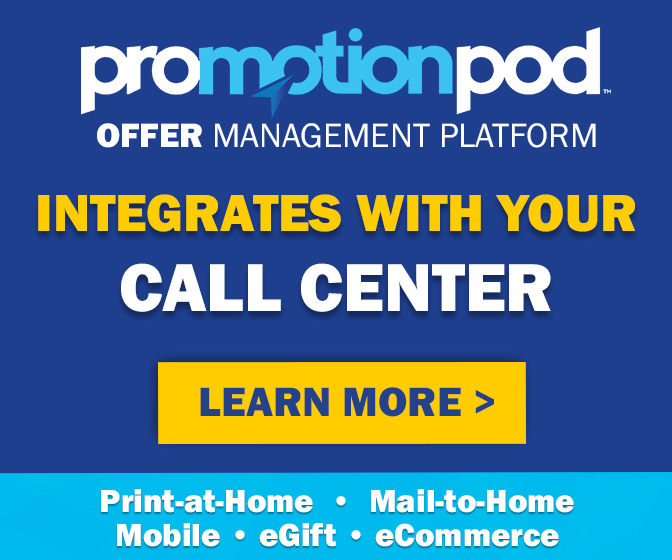 Earlier this year, Tritton sang a much different tune. "We've always been committed to having a more balanced arrangement with the coupon… we just took too severe an action," he said about earlier efforts to cut back. "What we want to do is just rebalance that equation. The coupon is a great tool for customer engagement and traffic. It's not a drug, it's an opportunity. We just need to manage it better."
As for printed sales circulars, which contain coupons, "We artificially cut off that lifeline, that regular rhythm of communication to our customer. And it was a big mistake," Tritton admitted.
Just last week, Bed Bath & Beyond launched a revamped loyalty program. Its formal announcement for "Welcome Rewards" even included the headline: "No, The Coupon Isn't Going Away." Members earn points that can be converted into discounts, while members of a $29 annual paid tier get an extra 15% off all purchases. And that discount, the retailer reassured members, can be combined with regularly-available coupons – so you can use a "20% off a single item" coupon and still get 15% off everything else.
In a call with investors this morning, newly-named interim CEO Sue Gove tried to offer reassurance that the struggling retailer is committed to launching a turnaround strategy, focusing on ensuring it has a selection of products that shoppers want, and expressing excitement about the new loyalty program. But one investor on the call crystallized the concerns of many. "When a retailer gets into a challenging and precarious situation like this, it can be hard to re-engage with customers," Michael Lasser of UBS pointed out. "It can be difficult to maintain the experience in stores. Why is this situation different?"
"We're going to be focusing on the customer and getting them back into our stores and offering them the products that they want to see," Gove answered.
Coupons never came up in the conversation.
Whether Gove or her eventual permanent successor makes changes in the company's coupon strategy, or not, remains to be seen. In one of his last calls with investors earlier this year, Tritton emphasized that the retailer is "still committed to the coupon as a strategic advantage in our business."
But circumstances for Bed Bath & Beyond, and Tritton himself, have clearly changed. Bed Bath & Beyond customers who simply won't shop without a 20% coupon in hand, will soon find out whether circumstances will change for them as well.
Image source: Bed Bath & Beyond