It may have been the world's greatest coupon, since, unofficially at least, it never actually expired. But after tomorrow, unless you're planning to hold onto it as a collector's item, the Bed Bath & Beyond coupon won't be worth the paper it's printed on anymore.
The bankrupt retailer says Tuesday, April 25th will be the last day to redeem any 20% off coupons that you may still have, before store closing sales begin the following day.
And yet, remarkably and incongruously, one Bed Bath & Beyond executive is still holding out hope that the chain – and perhaps even its coupons – will survive.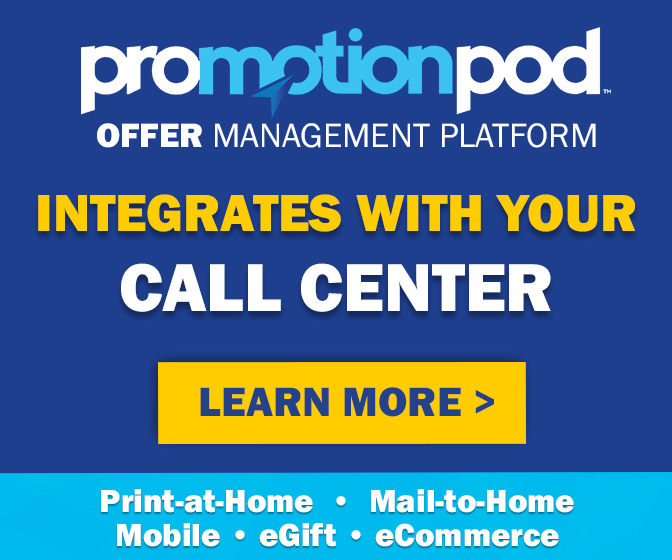 But the clock is certainly ticking, to say the least.
The home goods retailer announced early Sunday morning that it had filed for Chapter 11 bankruptcy protection, in order to allow for an orderly wind down of its business. About 360 remaining Bed Bath & Beyond locations, along with just over a hundred more company-owned buybuy Baby stores, will stop accepting coupons and offering Welcome Rewards loyalty benefits on Tuesday, will begin going-out-of-business sales Wednesday, will accept gift cards through May 8th, and store credits and Welcome Rewards redemptions through May 15th.
And, just in case any stores are still open by then, still have anything left to sell, and still have any perceived value to potential buyers whatsoever, Bed Bath & Beyond is accepting offers for what's left of its business until May 28th.
And if that seems like the longest of long shots, it likely is. But the company's Chief Financial Officer insists – don't count Bed Bath & Beyond out.
"Defying all expectations over the past four months," Holly Etlin wrote in a court filing yesterday, Bed Bath & Beyond managed to access enough funding to stay afloat and stave off bankruptcy long after most critics had written them off. And now, even as store closing sales begin, "Bed Bath & Beyond has and will continue to market their businesses as a going-concern, including the buybuy Baby business," Etlin went on. "Bed Bath & Beyond has pulled off long shot transactions several times in the last six months, so nobody should think Bed Bath & Beyond will not be able to do so again."
So could Bed Bath & Beyond really rise from the ashes even while it's in the process of burning to the ground? Etlin seems to believe so – though, despite the upbeat tone of her statement, the rest of her court filing essentially consists of a company-authored obituary for itself.
"In 1971, with an investment of $50,000 each," the story begins, "a small chain of specialty linen and bath shops known as Bed 'n Bath was born," created by two former discount department store executives. "The philosophy was simple: offer name brands at a discount." Later rebranded as Bed Bath & Beyond, the company "focused on getting customers physically into their stores to drive sales and revenue, even creating what has been heralded as one of the greatest retail coupons of all time."
"Ten percent, we felt like it was nothing," company co-founder Warren Eisenberg told the New York Times in 2020. "Thirty percent we couldn't afford." So the 20% off coupon was born.
But "Bed Bath & Beyond was slow to embrace and adopt the e-commerce boom," Etlin's narrative continued. A 2019 change in strategy, focusing on streamlined stores and private-label products, left customers "confused as they visited Bed Bath & Beyond stores that looked nothing like the stores that had engendered their loyalty over decades." That, together with "former management's decision to reduce historically successful marketing vehicles — like the famous mailed Bed Bath & Beyond coupons — directly impacted in-store traffic." By the time "new leadership focused on returning Bed Bath & Beyond to its roots" in 2022, it was simply too late. All of it, Etlin concluded, "ultimately led to this day."
"They turned an unbelievable successful store into mush," one Facebook commenter wrote on the retailer's Facebook page. "Our local store used to be a busy place with lines at checkout," another wrote. "Since the store was 'restyled' and streamlined, there are few cars in the parking lot and few customers. It is very bland and a boring place to shop." A third commenter called the bankruptcy news "heartbreaking, but since Covid you could see it all slowly unravel. Such a shame."
Bed Bath & Beyond hasn't said just yet what kind of discounts it plans to offer come Wednesday morning. But at the hundreds of stores that have already closed over the past several months, discounts began at 10% and went up incrementally from there. So if you plan to make one final visit to Bed Bath & Beyond, you might get a far better deal buying something today or tomorrow at full price with a 20% off coupon, than you will buying the same item "discounted" by 10% on Wednesday, at least until time goes on and the discounts grow larger.
And that, in a nutshell, summarizes the blessing and the curse that was the big blue Bed Bath & Beyond coupon. "Bed Bath used to be perceived as having better pricing than department stores," former Chief Marketing Officer Scott Hames told the Times in 2020. "The perception shifted to it being overpriced unless you had a coupon."
Bed Bath & Beyond coupons did technically expire, but it was widely known among shoppers that they didn't, really, as the dates were considered mere suggestions. Most cashiers would happily look the other way and give you the discount anyway. But now, more than 50 years later, unless a buyer improbably swoops in to save what's left of the company, it appears these legendary coupons have finally reached their expiration date.