The obituaries have long since been written for Bed Bath & Beyond and its big blue promotional mailers that one company executive recently called "one of the greatest retail coupons of all time."
But now, the retailer – and its coupons – are coming back! Sort of.
When the home goods retailer filed for bankruptcy in April, it began store-closing sales and announced that everything must go. And it meant everything – including its name, customer database, loyalty program membership information, and more.
So for $21.5 million, the online furniture and home furnishings retailer Overstock.com has now bought those assets at a bankruptcy auction, and plans to rebrand itself with the discarded name of its onetime competitor. As an online-only retailer, Overstock didn't want the actual stores. It just wanted a chance to reinvent itself by adopting the look and feel of a legendary consumer brand with a name that's more fitting for what the company now offers, as compared to the more generic and outdated "Overstock" name, left over from when the company only sold other retailers' closeouts and castoffs.
In addition to the Bed Bath & Beyond name, Overstock also plans to keep Bed Bath & Beyond's Welcome Rewards loyalty program. Overstock's current Club O loyalty program will be rebranded as Welcome Rewards, and members will get 5% in reward dollars on all purchases, redeemable on future purchases.
And the newly-rebranded Bed Bath & Beyond will also be bringing back the famous Bed Bath & Beyond coupon – to an extent. Will the coupons still be ubiquitous and still offer 20% off? For a while, perhaps. But not forever.
"We know that coupons are a big part of who Bed Bath & Beyond has been. Coupons and site sales have also been a big part of who Overstock has been and is," Overstock CEO Jonathan Johnson told investors yesterday. But "even without coupons, at Overstock, our smart value is really a great price," he continued. So "initially, our couponing may be a little bit more robust, so that it feels like a familiar place" to shoppers accustomed to the old Bed Bath & Beyond. But "we don't think we'll need to coupon as much or as large over the long term."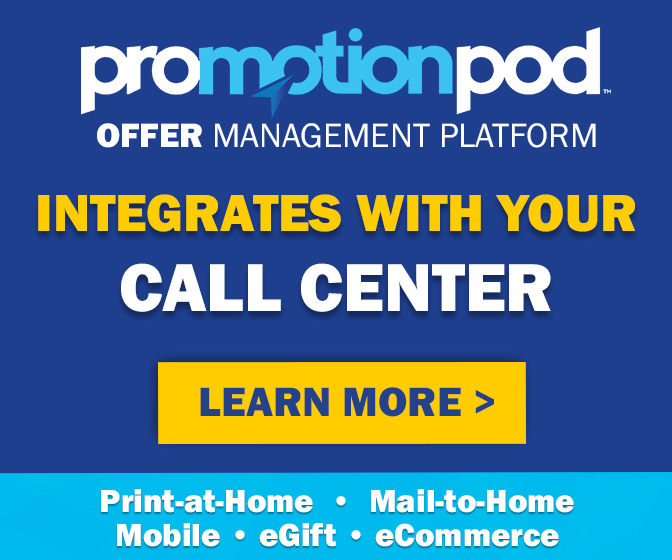 Overstock has already relaunched the Canadian version of the Bed Bath & Beyond website, which prominently features an invitation offering "20% off regularly priced items when you sign up for email." Later this summer, the U.S. version of the website will be relaunched as well. And then, "customers of Bed Bath & Beyond will be able to access the vast and growing assortment Overstock offers," the company said, "along with the kitchen, bedding, and bath-related products for which Bed Bath & Beyond has been a destination for over 30 years."
In announcing its bankruptcy filing two months ago, Bed Bath & Beyond said it would seek a potential buyer even as it liquidated stores. "Bed Bath & Beyond has pulled off long shot transactions several times in the last six months, so nobody should think Bed Bath & Beyond will not be able to do so again," the company's Chief Financial Officer said optimistically. That didn't quite pan out, since Overstock had no interest in Bed Bath & Beyond's physical stores or its inventory.
"We've long liked the Bed Bath and Beyond name, but we didn't like the stores," Johnson told Reuters. "An opportunity arose in bankruptcy to get the pieces that we loved and not have them burdened by the things we didn't like."
And Overstock knows Bed Bath & Beyond shoppers sure liked those coupons.
"I think the Bed Bath & Beyond customer will want the coupon, but will also find that our pricing beats the Bed Bath & Beyond historical non-couponed price," Johnson told Yahoo Finance. "So yes, we will provide coupons, probably start out strong like Bed Bath was used to, but they won't be quite as big as we move forward."
Of course, since Overstock doesn't have physical stores, it won't accept physical coupons. So the drawers full of old Bed Bath & Beyond coupons that you never got around to using, aren't going to do you any good now.
Those old coupons may be destined for the trash, then, or perhaps a museum. But at least now, Bed Bath & Beyond itself will live on – even if the lack of ubiquitous coupons that never expire means everything isn't always 20% off anymore.
Image source: Overstock