The last remaining Bed Bath & Beyond stores closed their doors for good this past Sunday. Now the brand has been reborn online, under new ownership – along with its coupons.
Overstock.com has now officially adopted the name, website and app – along with the customer information – of the bankrupt home goods retailer, just over a month after purchasing it at auction for $21.5 million. Now, the moribund Bed Bath & Beyond brand has gotten a refresh, days after the final picked-over stores were selling whatever remained for up to 90% off.
"Beginning today, Bed Bath & Beyond will return to offering the kitchen, bed, and bath-related products customers have grown to love since its inception 30 years ago – in addition to a vast and growing assortment of furniture and other home product categories," the new owners announced this morning.
And "if you liked the Bed Bath & Beyond coupons of the past," CEO Jonathan Johnson promised, "you will love our better pricing, special promotions, broader assortment, and the improved customer experience on the website and mobile app."
A visit to the bedbathandbeyond.com website this morning features offers including 15% off when you sign up for emails, a 25% off welcome coupon redeemable through the app, as well as exclusive offers and reinstated loyalty points for members of the old Welcome Rewards loyalty program who now get free membership to the new version of the program, and a 20% off coupon plus reinstated rewards for members of Overstock's former loyalty program.
Johnson hailed it as a new day for both the Bed Bath & Beyond brand, and for Overstock itself, both of which were in need of a refresh. "Overstock has a great business model with a name that does not reflect its focus on home," he said in a statement. "Bed Bath & Beyond is a much-loved and well-known consumer brand, which had an outdated business model that needed modernizing." Going forward, he said former customers of both brands can think of the new brand as "Bed Bath & a much bigger, better Beyond."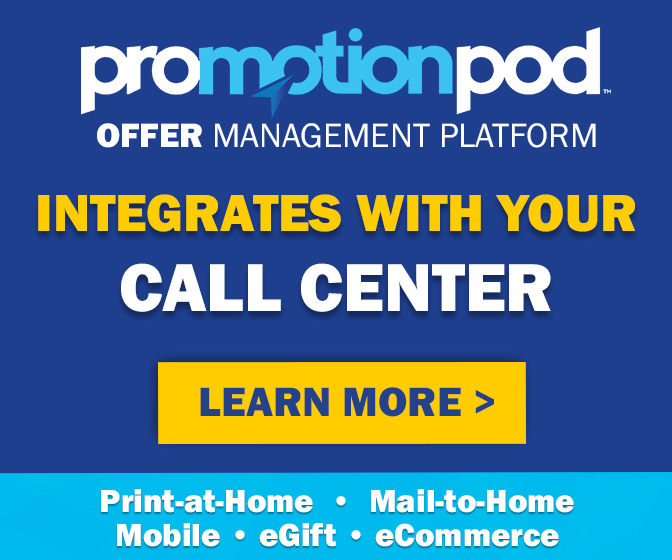 Aside from its product offerings, the old Bed Bath & Beyond was perhaps best known for its big blue coupons that ensured you never paid full price and always got 20% off. Any of those physical coupons you may still have sitting around are no longer worth the paper they're printed on, but the new owners of the brand are ensuring that the coupon lives on in digital form. At least for a while.
"We know that the Bed Bath & Beyond customer loves coupons," Johnson told investors last week. "I think the Bed Bath & Beyond customer will find that our pricing is sharper and better than they've historically seen at Bed Bath & Beyond. So while we intend to continue the promotion strategies we have used in the past, they won't be as big as Bed Bath & Beyond's were."
So the big emphasis on coupons and promotions evident on the Bed Bath & Beyond website today, is unlikely to last. "There will be an initial push with bigger-than-usual coupons," Johnson said. After a while, the site will revert to Overstock's "traditional promotional strategies," which are not quite as coupon-oriented.
Did telegraphing that plan up front simply set up Bed Bath & Beyond's coupon-loving customers for disappointment? "I've said a lot, maybe more than I should have strategically said," Johnson admitted. "It's going to be a really exciting couple of months, as we launch," company president Dave Nielsen added a bit more circumspectly. "I'll leave it at that for now."
The Overstock name will eventually be retired altogether, and Overstock.com already redirects to the new Bed Bath & Beyond website. As for the old Bed Bath & Beyond, it had seen better days before filing for bankruptcy back in April. The retailer quit accepting its famous coupons days later before beginning going-out-of-business sales, which finally ended this past weekend as the last physical stores closed forever.
The question is whether the $21.5 million that Overstock shelled out to adopt the name of a tired and past-its-prime retailer will prove to be money well spent. Some retail observers think so. "Bed Bath & Beyond is a much more powerful, much better-known brand than Overstock," GlobalData managing director Neil Saunders wrote in a recent research note. And despite "recent problems" with the brand, "it retains a lot of customer goodwill."
Much of that customer goodwill was attached to the coupon, which ensured you always got a good deal at Bed Bath & Beyond and never had to pay full price. The old Overstock will soon attempt to wean its new customers off the old coupons. Time will tell whether that strategy ultimately pays off.
Image source: Bed Bath & Beyond