At the movies, we learned last week that coupon crime kind of does pay. In real life, a Virginia woman has just learned that it doesn't.
41-year-old Lori Ann Talens of Virginia Beach was sentenced this morning to 12 years behind bars, plus three years of supervised release, and was ordered to jointly pay $31 million in restitution with her husband Pacifico Talens, who was sentenced last month to more than seven years in prison for his role in the multimillion-dollar counterfeit coupon scheme that his wife cooked up.
Lori Ann Talens now holds the dubious distinction of having received the longest prison sentence ever imposed for coupon counterfeiting. The second-longest? Her husband's.
Talens pleaded guilty earlier this year to charges including mail fraud and wire fraud. She admitted to creating and printing tens of millions of dollars' worth of counterfeit coupons and selling them online over a period of at least three years. Her husband admitted to helping mail the coupons to customers, and testing them out at local stores to make sure they worked.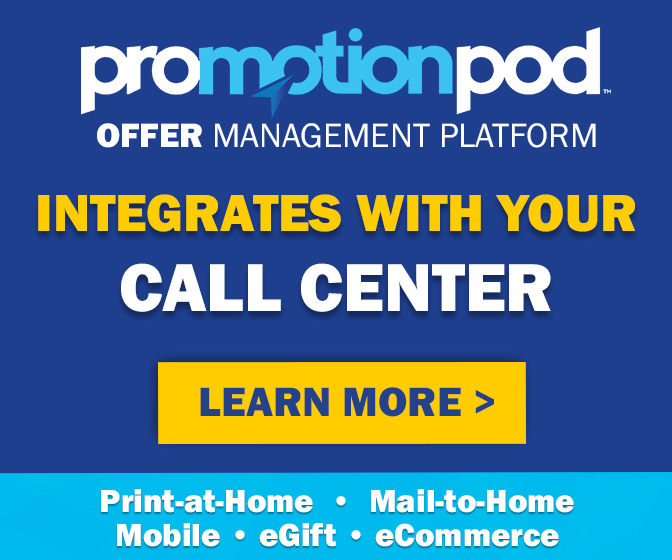 Talens also admitted to falsely claiming Medicaid and Supplemental Nutrition Assistance Program benefits, without disclosing the income from her counterfeit coupon business that would have made her ineligible for those programs. She received prison time for those offenses as well, which will be served concurrently with her mail and wire fraud sentences.
Prior to her sentencing, Talens wrote a lengthy letter to the judge, pleading for leniency and telling her side of the story as to how her couponing crime came about. In her 16-page missive, Talens told her life story and how her early "slide into serious delinquency," her two troubled marriages and her desire for success culminated in her active and eager participation in the seamy underworld of coupon counterfeiting.
Her initial interest in coupons, she said, led her to start a Facebook group several years ago "to share savings and sales deals with other coupon enthusiasts." It was there that she met another coupon enthusiast who learned about her background in graphic design and in running a printing business and "recruited me to create fraudulent coupons," Talens explained. "The opportunity appealed to my creative and competitive nature." The counterfeit coupons that her new friend sent her "looked horrible and fake," Talens said. "I knew I could do better. The ones I created were almost flawless." She later described learning "how to create false bar codes, making my services more valuable."
Talens took her newfound talents to various secret groups of counterfeit coupon enthusiasts on the dark web. "I was amazed this world existed," she wrote in her letter. "Each group had hundreds or even thousands of coupons in it," and one group owner employed "over a dozen graphics artists who designed and created fake coupons." After designing counterfeits for a time, she decided to go into business for herself, by designing, printing and selling coupons directly to customers via the encrypted messaging app Telegram, using the name "MasterChef."
Over a period of at least three years, prosecutors said Talens' coupon business grew to become "one of the biggest counterfeit coupon schemes in history." The Coupon Information Corporation was tipped off to the scheme by a former MasterChef customer. A subsequent investigation led federal authorities to the Talens' home, where they found templates for more than 13,000 different counterfeit coupons for at least 132 different brands on the Talens' home computer. Over the years, investigators said the couple earned at least $396,000 from the scheme, had more than 2,000 customers and caused retailers and manufacturers more than $31 million in losses, which prosecutors called "a conservative calculation."
Pacifico Talens said his wife "introduced the family to couponing" and that he objected to participating in the "family business." But Lori Ann Talens said her husband was the one who "pressured me to do more and spend the money on him." The couple has since separated and has begun divorce proceedings.
While Talens could have faced up to 50 years in prison, the prosecution had asked for a sentence of 19 years and 7 months, nearly three times as long as the sentence her husband received last month. "Lori Ann was the mastermind, architect, and engine of this fraud scheme," prosecutors wrote in a pre-sentencing document. "She deserves the lion's share of the credit for its success, and consequentially, must receive the lion's share of punishment for the harm she has caused."
Talens had asked for a lighter sentence in recognition of the help she has provided – and the help she says she can provide in the future. "She has provided extremely valuable information to the investigative authorities about the rather murky world of counterfeit couponing," her attorney argued. Talens herself said she wants to "make amends" by working to "help retailers end coupon fraud," by working with the coupon industry to "help with strengthening coupon security features" and making "a guide for cashiers to spot fake coupons, since I was a master at spotting fakes."
It's not known whether the industry will take her up on her offer. If they do, though, it will be a while before she's free to help them. And it will certainly be a while before she and her estranged husband are able to pay off the more than $31 million in restitution they now owe.
"Despite Hollywood's recent portrayal of coupon fraud as a comedy or simply 'bending the rules,' it is a serious matter," Coupon Information Corporation Executive Director Bud Miller said in a statement, referencing Queenpins, the counterfeit-coupon comedy that opened in theaters last Friday, in which the main characters got much more lenient sentences for their crimes. "As today's sentencing of Ms. Talens proves, coupon counterfeiting is generally a felony level offense, the penalties of which may include years in prison, total loss of assets, life-long restitution orders, and reduced job opportunities. The perpetrator's families often suffer as well."
"Coupon fraud is not a harmless crime," Brian Dugan, Special Agent in Charge of the FBI's Norfolk Field Office, said in a statement. "The FBI investigates these matters aggressively because this kind of fraud ripples through the economy, and unfortunately it is the innocent consumer that ultimately pays the price."
"This massive counterfeit coupon scheme harmed consumers, retailers, and manufacturers nationwide, and the economy at large," added Raj Parekh, Acting U.S. Attorney for the Eastern District of Virginia. "The sentences imposed in this case illustrate the serious consequences that criminals can face… for carrying out these sham get-rich-quick schemes."
In requesting a lengthy sentence, prosecutors asked the judge to consider "sending a message to the community at large that fraud schemes such as these will not be tolerated… The defendant and her husband caused over $31 million in losses to merchants and manufacturers. Such a staggering amount of money is sure to tempt other fraudsters to duplicate the Talens's success. A significant sentence of incarceration is therefore necessary to dissuade would-be fraudsters from attempting the same fraud themselves."
And if a Hollywood comedy about coupon fraud that ends with few repercussions for the perpetrators doesn't dissuade would-be fraudsters – perhaps a real-life, record-long prison sentence will. Especially when records, as they say, are meant to be broken.
Image source: cpyles