First, the economy took a turn for the worse. Then mainstream news outlets starting taking notice of people who turned saving money with coupons into a lifestyle. Then TV producers noticed all the buzz and began work on a reality show about extreme couponers.
That's what happened about a dozen years ago, the last time couponing became something of a national craze. But look around, and you'll see that everything described above is also happening today.
So dust off your old coupon binder, spiff up your stockpile room and get ready to wow your fellow shoppers as you get cartloads of groceries for free – because extreme couponing is back!
Or not. While it may seem like we're on the cusp of history repeating itself, it also appears that a spate of recent news stories about couponing is being fueled either by those who are just discovering couponers on social media and don't really remember the last time couponing exploded in popularity, or by those who do remember how extreme couponing became a thing during the last bout of troubled economic times, and are trying to turn back the clock by wishing an old trend back into existence.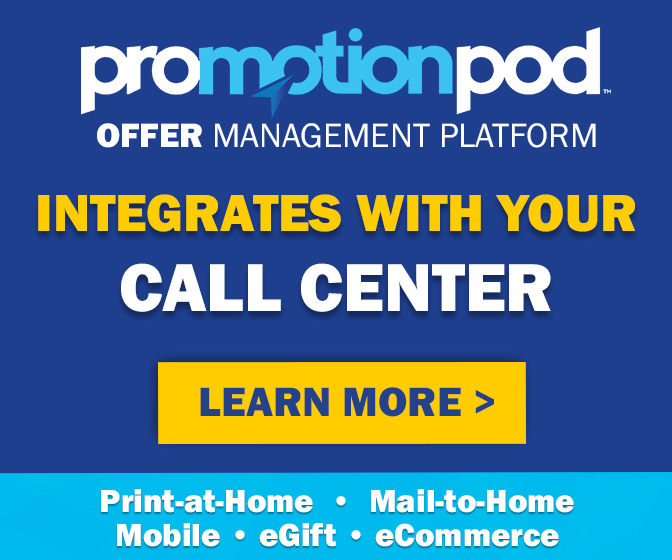 Either way, based on the growing amount of media attention at least, couponing seems to be cool again. But will it become as popular, or as profitable, as it once was?
Many couponers profiled in various recent news reports seem to think so. And their platform of choice for sharing deals is proving to be an irresistible hook for many news reporters. Just look at some of these stories published in recent weeks:
Notice a trend? Instead of using stodgy old Facebook or Instagram to share deals, let alone blogs or internet message boards, a new generation of couponers is apparently turning to a newer online platform.
"The same audience that gravitated toward the TLC show 'Extreme Couponing' back in the 2010s now has an even more immediate outlet on TikTok," Michigan's MLive reported. Postal worker Holly Hansen described how she learned to shop and save from her favorite how-to coupon TikToker. "I actually take the TikTok in the store with me and I pause it so I see what item she grabs and then I grab it," she said.
While the preferred social media platform may change, the lure of big savings remains the same. "If you're not cutting your grocery bill in half, then you're not doing something correctly," couponer LaQuita Jones told Memphis, Tennessee's WATN-TV. "Now is the perfect time for a lot of people to get into couponing and learn some of the techniques and tricks."
Megan Wilson was just a teenager when Extreme Couponing first aired on TV. "I remember watching the TLC show and I was like 'yes, I want to do this,'" she told MLive. Now that she's a stay-at-home mom looking to save money, she's taking advantage of digital deals that weren't around during the Extreme Couponing craze. Many people "think that they have to go hunt for a newspaper to get coupons," couponer Karla Benavides told Huntsville, Alabama's WZDX-TV. "They think they have to sit at a desk and cut thousands of coupons. It's not like that anymore."
An uptick in media attention on couponing as a strategy to beat rising prices is exactly what led to Extreme Couponing in the first place. Show producer Matt Sharp said he noticed a similar trend back in 2010 and thought, "there's a show here." And now, there's a new couponing TV show for a new generation that's currently in the works. "Do you pride yourself on thinking outside the box when it comes to saving with coupons? Have you successfully adapted your skills to fit the new technology of 2022?" a recent casting call for the show read.
Couponing itself is a lot different now, though. It's difficult to envision how loading a digital coupon to your store loyalty account and scanning your receipt for a rebate will generate as much TV excitement as showing up at the store with a fistful of paper coupons and listening to the beep, beep, beep as the register total goes down, down, down. The excesses of the original Extreme Couponing show might have made for compelling TV, but they also prompted retailers and manufacturers to impose strict new limits on how, and how many, coupons can be used.
And the numbers don't lie. Despite the rush of recent reports suggesting that extreme couponing is back, couponing is not nearly as popular as it once was. Not even close. The latest figures show that a nearly decade-long decline in the total number of coupons redeemed is showing no sign of reversing. In fact, fewer coupons were redeemed last year than at any time since the early 1960's, long before digital coupons, "extreme couponing" or reality TV even existed. Coupon distribution is also down dramatically. So even if more shoppers do want to use coupons, there are far fewer coupons available for them to use.
It's unclear at this point, then, whether the increase in attention on couponers is reflecting an existing trend, or just looking to get ahead of a potential new one. Coupon use typically increases during challenging economic times, so featuring local couponers right now seems like a legitimate story idea. But many of the stories are more anecdotal than they are evidence of a major shift in shopping habits. A New York Times story whose headline says shoppers are "store-hopping, cutting back on expensive items and using more coupons" cites a lone 62-year-old woman in New Jersey who uses digital coupons as evidence that shoppers (plural) are "using more coupons."
Whether it's an average shopper looking to save a few dollars, or a committed deal-seeker filling up a spare room with their hauls, you'll always be able to find someone to feature in a news story about how people are using coupons to save money. It's too soon to say, though, whether "extreme couponing" is once again a growing trend, since there's little indication so far of the same type of surge in couponing as there was during the last economic downturn.
That may change, though, as a TV show featuring couponing that fits "the new technology of 2022" and bite-sized how-to videos on TikTok put a shiny new sheen on a tried-and-true savings strategy. So couponing might actually be cool again – because no matter the technology or the times, saving money is one thing that never goes out of style.
Background image: cpyles