Counterfeit coupons are back in the news, with a number of high-profile cases capturing the public's attention in recent months. And the timing couldn't be better for the makers of Queenpins, as they unveil the first look at their major motion picture that's inspired by one of the most notorious coupon crimes of all time.
Studio STXfilms has released the first trailer for Queenpins (click to play it above), two months ahead of the movie's release and some two years after it was first announced.
"Queenpins is an outrageous comedy about a bored and frustrated suburban homemaker, Connie (Kristen Bell) and her best pal JoJo (Kirby Howell-Baptiste), a vlogger with dreams, who turn a hobby into a multi-million dollar counterfeit coupon caper," reads the studio's synopsis of the movie.
We first see Connie in a scene reminiscent of Extreme Couponing. During a visit to the fictional A&G Family Mart in suburban Phoenix, Connie hands over a stack of coupons to bring her $138.55 total down to just $16.45, as she fills a room in her house with a stockpile of cut-priced products. Her couponing cohort JoJo, meanwhile, is busy making how-to YouTube videos, sharing savings tips and showing off her own stockpile.
Despite their savings savvy, though, the friends find themselves struggling financially – and looking for a way to beat the system. Once Connie discovers she can get free-item coupons in the mail just by writing to companies, the two hatch a plan to steal a truckload of coupons to sell to others, which mushrooms into a full-fledged online counterfeit coupon-selling operation once they link up with the intimidating but effective computer hacker Tempe Tina (Bebe Rexha).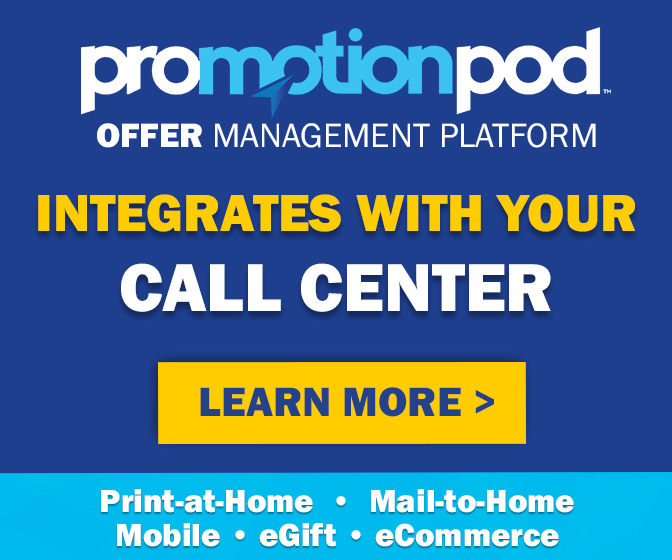 While the women enjoy the good life, scamming companies out of millions of dollars and pocketing the proceeds, it's up to A&G's loss prevention officer Ken Miller (Paul Walter Hauser) and postal inspector Simon Kilmurry (Vince Vaughn) to put a stop to the scam.
The movie, "inspired by a true story," was written and directed by the husband-and-wife team Aron Gaudet and Gita Pullapilly. While the names and details are different, the story is "inspired by" the real-life case of Phoenix women Robin Ramirez, Amiko Fountain and Marilyn Johnson, who were arrested back in July 2012 for selling tens of millions of dollars worth of counterfeit free-item coupons to online customers. In the early stages of their work, the filmmakers spoke with some of the principals involved in the Phoenix investigation to help lend some authenticity to their script.
And, based on the trailer at least, the movie's attention to detail is admirable. While the coupons featured aren't real, and don't have useable bar codes, they all advertise real brand-name products with authentic-looking graphics and fine print. JoJo's YouTube page looks just like a real coupon vlogger's site. The women's "Savvy Super Saver" website sounds awfully similar to Ramirez's "Savvy Shopper Site." And even some of the movie's dialogue is true to life: "Coupons aren't about what you buy," the character Ken Miller explains. "It's about the feeling you get. They call it 'the coupon high'."
Initial word that the movie was in the works a couple of years ago raised some eyebrows in the coupon industry. The companies that regularly lose millions to coupon fraud, and the shoppers who end up suffering the effects of fewer deals and higher prices, don't necessarily find coupon counterfeiting to be a laughing matter. A three-minute trailer doesn't always accurately reflect the tone of a two-hour movie, but from this sneak peek at least, Queenpins looks to be more of a dark comedy than an outright farce. That could come as a relief to those concerned that Hollywood would simply treat coupon counterfeiting like a big joke.
Leslie Jones, who was originally attached to the project, might have upped the outrageousness factor by quite a bit. But she chose to take her over-the-top energy to the new Supermarket Sweep instead, and the current cast seems to play it all a little more true-to-life. While it's no documentary, Gaudet and Pullapilly's background is in documentary filmmaking, so there does seem to be an air of reality and relatability to Queenpins, at least based on what we've seen so far.
As theaters begin to open up again, Queenpins will get a full theatrical debut on September 10, later to be streamed on Paramount+. Until then, if the trailer has whet your appetite for a good coupon crime caper, you can always read up on the $20 million counterfeit coupon ring in Texas, the California woman accused of printing off $700,000 worth of counterfeit Catalina coupons, or the Virginia couple accused of running a $32 million counterfeit coupon scheme out of their home.
Every time cases like these make the news, many who aren't well-versed in the world of coupons seem to be amazed that coupon counterfeiting is even a thing. Queenpins could both capitalize on that perception – and, if it's a hit, change that perception forever. We'll all find out, in just a couple of months.