Don't try this at home. But a California woman who allegedly wanted more and higher-value coupons than she could legitimately get a hold of, is accused of buying Catalina printers, paper and ink online in order to make her own. Now, she's been arrested and charged with printing and selling at least $700,000 worth of counterfeit Catalinas to buyers all across the country.
Federal prosecutors have announced the arrest of 33-year-old Tong Lor, who also used the name "Mandy Carr," of Modesto, California. From at least January 2020 until just before her arrest yesterday, the criminal complaint says Lor "was involved in a large-scale operation to produce and sell fraudulent, counterfeit coupons… for discounts on household items such as diapers, laundry detergent, and toiletries."
U.S. Postal Inspectors first became aware of Lor when they noticed an unusually high volume of mailing activity from her account. The Postal Service said she had been receiving regular bulk shipments of Priority Mail shipping supplies, which she used to send out more than 13,000 parcels over the course of several years – an average of more than a dozen per day.
In January 2020, inspectors seized a parcel that Lor allegedly sent to an address in New Jersey, and discovered 140 counterfeit Catalina coupons inside. They launched an investigation, and connected the email address associated with the package's California return address, to an email address that advertised coupons for sale via the Telegram messaging app.
So undercover investigators made contact with the seller, and were granted access to the invitation-only Telegram groups "Mandy's Treasure Box," "Mandy's Knitting Club" and "Mandy's Treasure Chest." Once they were in, investigators were able to place several orders using a custom coupon ordering form.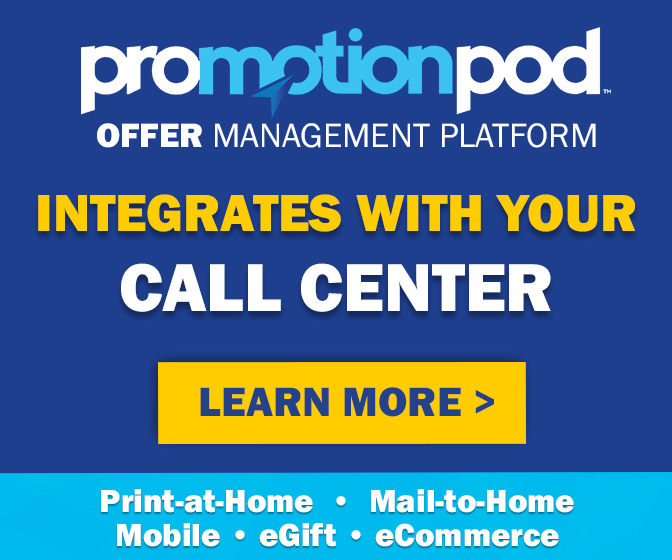 In total, investigators reported purchasing more than 400 coupons that they were able to confirm with Catalina as being counterfeit.
But they looked real – because real Catalina equipment was apparently used to print them. Investigators say the same email address associated with the California address and the Telegram groups was associated with a PayPal account that made eBay purchases of 29 Catalina coupon printers, along with numerous rolls of blank coupon paper and Catalina coupon ink.
Finally, they linked it all to Lor through surveillance video at the local post office, which allegedly showed her mailing the packages with the coupons ordered by the undercover investigators.
Lor is out on $50,000 bond after making her first court appearance yesterday, on two counts of mail fraud. The total value of the coupons she's accused of creating and selling is still being calculated, but prosecutors estimate it to be "in excess of $700,000." If convicted, Lor faces a maximum potential penalty of 20 years in prison and a $250,000 fine, "or twice the gain or loss from the offense," which could put her on the hook for well over a million dollars.
"We would like to thank the agents at the U.S. Postal Inspection Service and our partners at Brand Technologies for their exceptional support during this investigation," David Glogoff, Chief Legal & Administrative Officer at Catalina, said in a statement to Coupons in the News. "Catalina takes industry coupon fraud mitigation efforts very seriously, and we are pleased our close collaboration with both parties successfully put an end to this producer's counterfeiting activity."
This is the second major counterfeit coupon case in as many months, after a Virginia couple was charged and convicted of mail fraud and other offenses, relating to a $31 million counterfeit coupon scheme. And it's worth noting that the accused are being held liable for the losses they caused, not the profits they gained. So while the sellers charged far less than face value for the coupons they sold, the face values represent how much manufacturers and retailers lost – and that's the amount the Virginia counterfeiters will have to pay back.
So creating your own coupons may seem good while it lasts. But this latest coupon crime could end up proving extremely costly for one accused counterfeiter who's now out of business.