The tables packed with high-value products made for nice visuals, and the announcement that the items would be donated to local nonprofits made for a fine feel-good story. But details about the multi-state counterfeit coupon ring indirectly responsible for this philanthropic windfall were scarce, when authorities in Texas announced the product donations this week.
But now, Coupons in the News has obtained more information about exactly how police cracked this counterfeit coupon case, and how the suspects allegedly carried out their crimes.
42-year-old Shielo Cruz, her 59-year-old brother Rudolph Cruz and 36-year-old Cassandra Clark (pictured above, left to right) were the only ones named and whose photos were distributed, among the "87 individuals across 23 states" that the Montgomery County, Texas Sheriff's Office said Tuesday were believed to have been involved in the scheme.
The three became known to investigators after Walgreens began looking into several suspicious coupon transactions back in August 2019, and ultimately took their findings to the sheriff in December 2020. According to a criminal complaint, Walgreens told investigators that it had discovered "a trend in coupon printings where a single coupon would be printed legitimately in store, then later duplicated and tendered multiple times at different locations."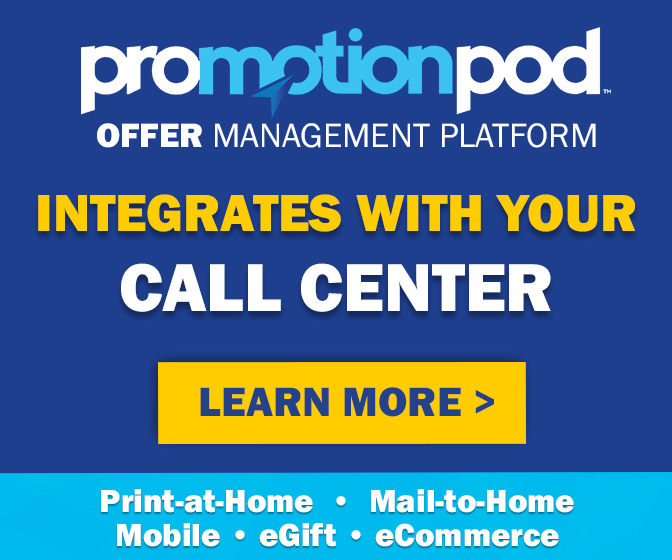 In other words, Catalina coupons printing at local Walgreens locations were being copied, manipulated, mass-produced and used at other stores all over the Houston area.
A particularly large number of suspect coupons were being redeemed at one particular Walgreens location in Houston, by a shopper whose loyalty account was registered to a "Sarah Burns." Walgreens discovered that, over a yearlong period, "Sarah Burns" had redeemed a total of $146,895 in fraudulent coupons. When warned by the corporate office, staff at the store said they "knew the account holder by sight… due to the frequency the customer was in their store," so they began setting aside the coupons she used, and sending them to the corporate office "for a manual review," during which the coupons were flagged as fraudulent.
In one transaction, the suspect shopper purchased cigarettes and was asked for her ID – which is how investigators say they were able to identify Shielo Cruz as "Sarah Burns." Walgreens said it mailed her a cease-and-desist order and closed her account, but said she immediately created another account.
In the meantime, Walgreens said Cruz's brother Rudy Cruz was found to be redeeming fraudulent coupons using three separate loyalty accounts. One Walgreens manager said she warned him that "the coupons he was passing were fraudulent" and "she will no longer be accepting his coupons." She said "he acted surprised," and never returned to her store again. In total, Walgreens said he used some $100,842 in fraudulent coupons.
Sheriff's investigators began tracking the suspects to other area Walgreens and Kroger stores, where in one representative transaction, Shielo Cruz allegedly used 12 coupons during a transaction totaling $67.91, and ended up owing 9 cents. Investigators also said they followed Cruz to a local flea market, where managers said she and her husband "lease six booths from them every month." Investigators visited the flea market one weekend and described booths that "contained about 25 tables of merchandise similar to the merchandise reported by Kroger and Walgreens to have been stolen after the redemption of the coupons by the defendant, such as toiletries, paper products like toilet paper, paper towels, paper plates and detergents."
Investigators conducted a search of the suspects' homes and reported finding "newly printed coupons uncut from the sheet they were printed on, receipts showing large purchases with many redeemed coupons at the time of purchase (and) stolen product obtained at the time of coupon remission." A search of Shielo Cruz's phone turned up multiple texts about coupons to a Cassandra Clark, so investigators conducted a search of her home as well.
According to the criminal complaint, Clark admitted that she was the one who was creating the fraudulent coupons and selling them to Cruz and others in a Facebook group called the "Ladies of DS." "There were between 5-10 individuals that would purchase them weekly, and even more that would purchase them less frequently," investigators say she told them, and "all of the individuals in the group knew the coupons were fraudulent." Clark allegedly used a graphic design program on her computer to create "Catalina-style" coupons, and print them off in what Captain Tim Holifield of the Montgomery County Sheriff's Office described as "a printing house which is almost like a sweatshop, where literally they had a number of computers lined up and printers and they were just going through the ink and the tape, just continuing to mass produce these coupons."
Clark herself is accused of using at least $77,891 in fraudulent coupons at local Walgreens stores. Altogether, the three suspects are accused of using more than $300,000 worth of counterfeit coupons – and that's only among the three of them. In total, the sheriff's office says one coupon clearinghouse alone has documented more than $9.7 million in losses at Walgreens and Kroger, along with other stores including Walmart, Target and H-E-B, and they suspect that total could rise by another $10 million once all the counterfeit coupons are accounted for.
The topper to all of this, is that Shielo and Rudy Cruz were arrested back in January. Clark was arrested in March. And all three had the charges against them dismissed back in May. So why announce the takedown of a major counterfeit coupon ring involving "87 suspects" this week, when the "ring" allegedly involved one woman creating counterfeit coupons, who isn't even currently charged with anything?
Federal investigators have since taken over the case. The Montgomery County District Attorney's Office told Coupons in the News that the local charges against the trio were dismissed pending the outcome of the federal investigation. The federal prosecutors' office declined comment about the status of their investigation. But the 87 identified individuals would appear to be mostly customers who bought and used the counterfeit coupons, who may or may not end up being prosecuted.
The timing of Tuesday's announcement appears to be tied to the donations, as opposed to the investigation. The sheriff's office used the event to announce that they had gotten the okay from the court to distribute 4,000 items, valued at about $40,000, to several local nonprofit organizations. They couldn't announce the donations, without announcing where the items came from, and they apparently didn't want to keep the items hidden away until federal prosecutors were ready to announce the results of their own investigation.
So several national retailers have suffered millions of dollars in losses, investigators have exposed a major counterfeit coupon ring, and as yet, nobody is charged with anything. So perhaps the public announcement about the existence of an ongoing investigation was a bit premature. But in the weeks and months to come, you can bet there are at least 87 people across the country who will be watching for news on this case, very closely.
Image source: Montgomery County Sheriff's Office